Cannabis Workforce Training Classes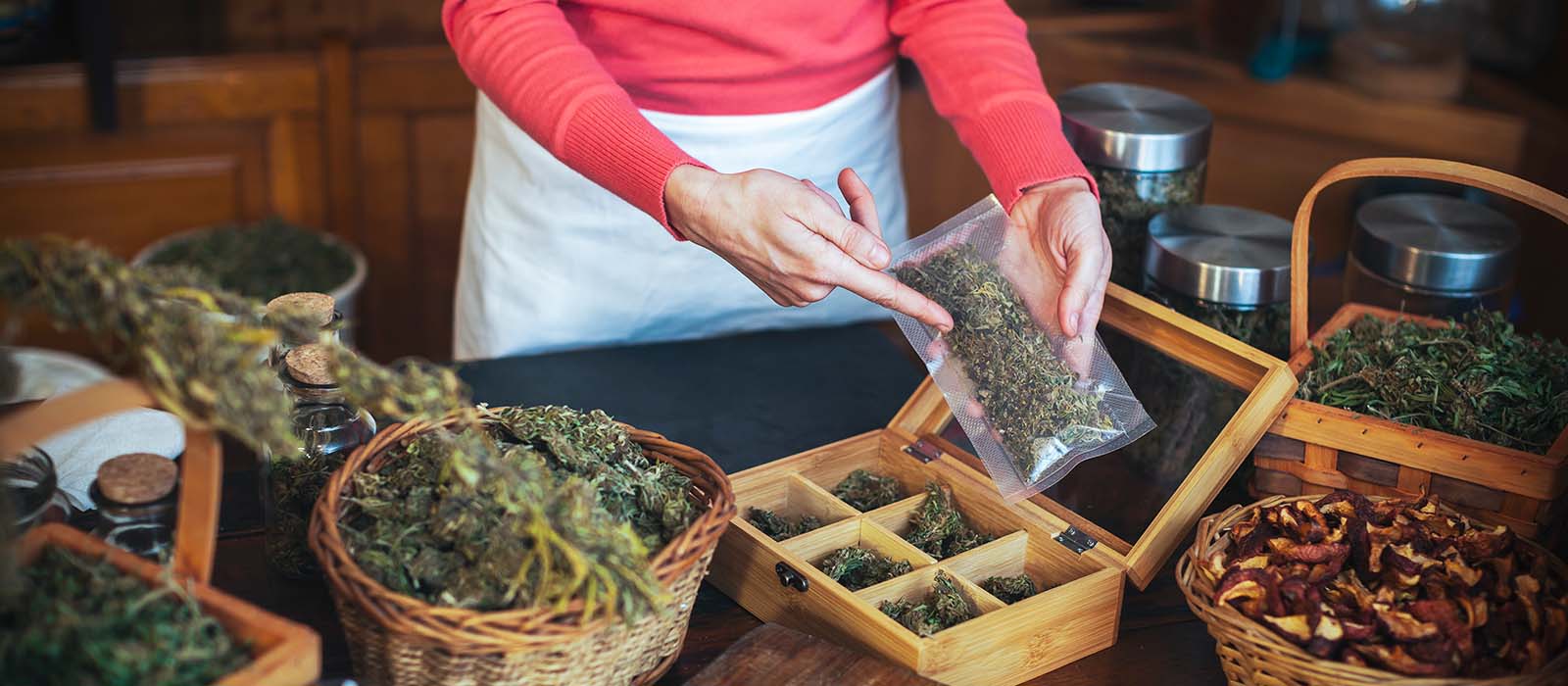 The Cannabis workforce training program is not a certificate program.
At a Glance
Carroll's Cannabis workforce training program classes introduce students to the different career pathways for entering the expanding world of regulated cannabis. Classes can be taken individually, or you can take all 5 classes in the series to build a foundation for an entry-level job that can lead to many more opportunities, including entrepreneurship.
Helpful Resources
Carroll's new fully online cannabis workforce training program was developed by a subject matter expert.
Upon successful completion of the courses, students will be prepared to apply for entry-level positions in the three licensed components of the Maryland cannabis industry:
Growers
Processors
Dispensaries
Minimum Occupational Requirements:
To work in the licensed part of the cannabis industry, an individual must be at least 21 years old and have no criminal record.
Classes
View all current course offerings. Not all courses are offered within every term schedule.
Learn about the tasks and functions of an entry-level worker in a Maryland Cannabis Dispensary. Examine the day-to-day duties of this unique retail establishment, including how the METRC system tracks cannabis products through the supply chain from seed to sale. Explore the ethical issues surrounding this new industry and how to design a résumé and cover letter to begin the job search process.
Learn how to identify entrepreneurial opportunities in the cannabis industry. Review the ways to obtain a license to grow, process or dispense cannabis, as well as the ancillary businesses that are essential to serving the licensed businesses. Begin the process of constructing a business plan to further explore the viability of an entrepreneurial concept.
For home growers or individuals who seek an entry-level position in a cultivation facility in the Maryland cannabis industry. Cover the basics of plant growth through its various stages, whether grown outdoors or indoors. Learn about various hydroponic options and super soils; the best lighting choices for indoor growers; and nutrients, diseases and pest control.
Learn about the legal regulations that govern the Maryland medical cannabis industry. This essential course for employment in the industry examines the Maryland Medical Cannabis Commission's regulations for grow facilities, processors and dispensaries. Review the requirements to become a cannabis cardholder plus testing, packaging and labeling requirements for all Maryland cannabis products.
Learn about the rudiments of how the cannabinoids, terpenes and flavonoids in the cannabis plant interact with the human body. Review the human body's endocannabinoid system and how cannabis plant compounds regulate many of our critical health and wellness functions. This is an essential course for employment in the Maryland medical cannabis industry.
If one is interested in starting a business in the cannabis industry, this could not be a better time. There are no established competitors, and the opportunities are growing each day.
Additional Information
Interview on WBAL on Thursday, February 9, 2023 regarding adult use cannabis coming to Maryland with Professor Shad Ewart.
Interested in enrolling?
Contact our Continuing Education Office (Room A115) if you have any questions or concerns.

410-386-8100 | cet@carrollcc.edu