Dental Assistant Certificate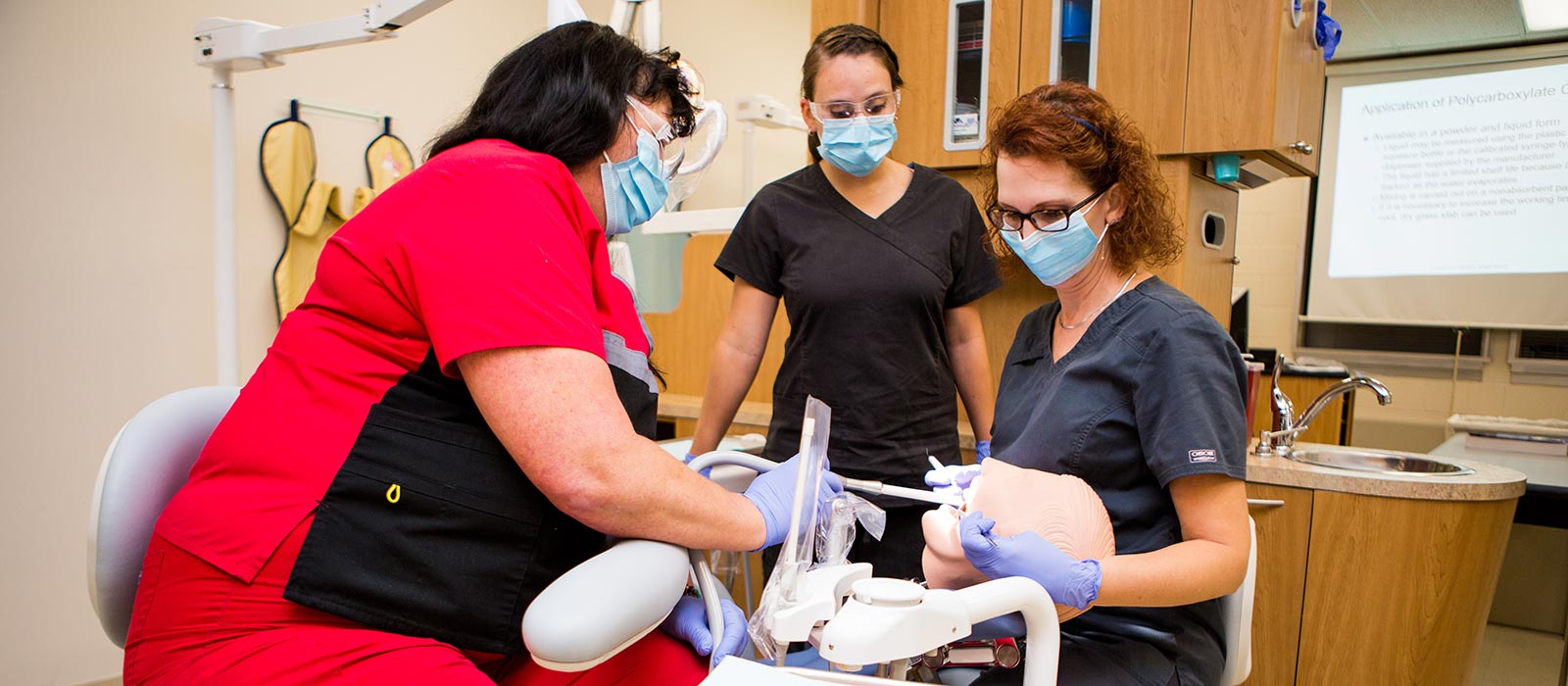 At a Glance
In our Dental Assistant workforce training program, you receive hands-on training in our fully equipped, state-of-the-art dental lab. Total coursework – 'Introduction to Dental Assisting' and 'Oral Radiography' – only takes 3 months to complete.
Approx. Number of Hours/Months:
90 hours/3 months
Est. Hourly Wage:*
$20 per hour
Min. Occupational Requirements:
18 years old or older; high school diploma or equivalent; pass the Radiation Health and Safety Exam
Helpful Resources
Dental Assistant Job Overview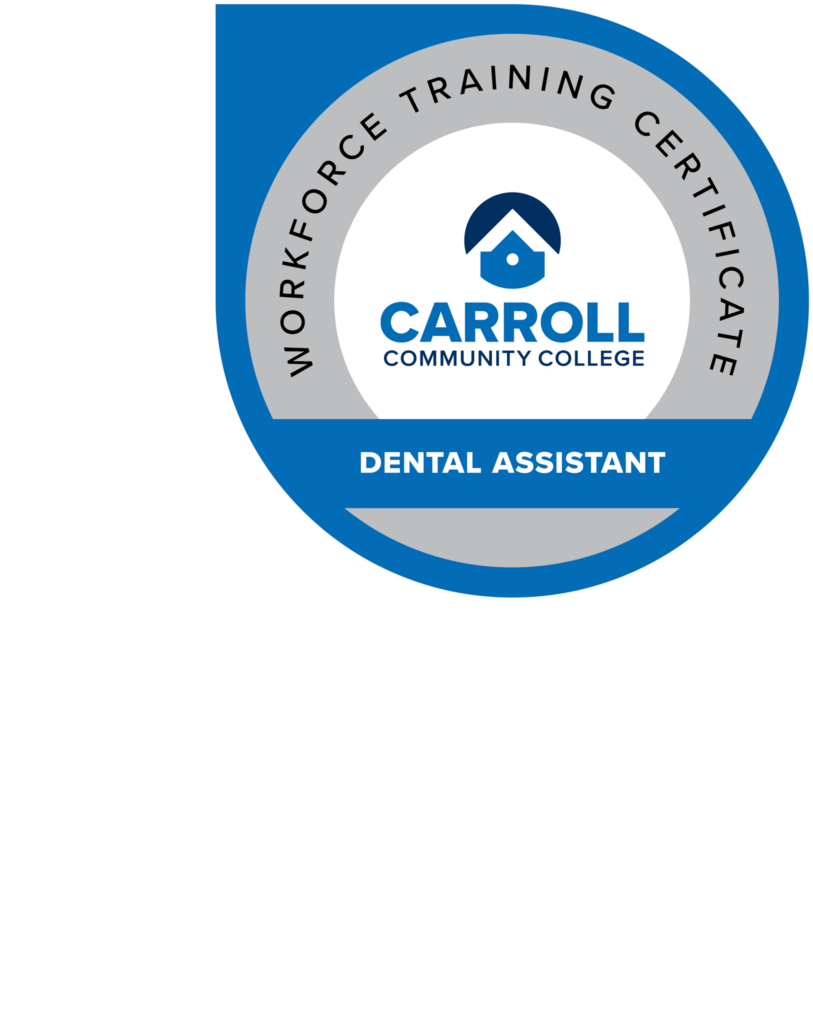 Dental assistants play a vital role in dental offices helping dentists and dental hygienists provide services to patients. Duties may include maintaining medical records, assisting with collection of patient information, instrument and patient preparation, taking and developing x-rays, and casting impressions.
Hours are generally standard daytime with some evening and weekend flexibility depending on the facility.
Financial Assistance
There's more than $150,000 in funding available to help pay for short-term job training. Up to 90% of costs may be covered to complete this training program.
Licensure/certification earned
Students who successfully complete Oral Radiography are eligible to take the Radiation Health and Safety (RHS) examination through the Dental Assisting National Board (DANB). This certification is required to operate dental x-ray equipment and take x-rays in Maryland as a dental assistant.
Curriculum
View all current course offerings. Not all courses are offered within every term schedule.
AHE-196 Professional Preparation in Healthcare 
AHE-063 Introduction to Dental Assisting
AHE-298 Oral Radiography
Additional Information & Program Requirements
Courses are approved by Maryland State Board of Dental Examiners. Training includes practical experience in a dental lab and practice using dental software in a computer lab. Clinical portion of Oral Radiography may be completed at place of employment or at Maryland State Dental Association (MSDA). 
Interested in enrolling?
Contact our Continuing Education Office (Room A115) if you have any questions or concerns.

410-386-8100 | cet@carrollcc.edu
*Wages are based on data from the U.S. Bureau of Labor Statistics and are estimates only.
**Unless noted, cost does not include any required textbooks and related materials, applicable licensing fees, background check fees, testing fees or prerequisite courses.