Digital and Social Media Professional Certificate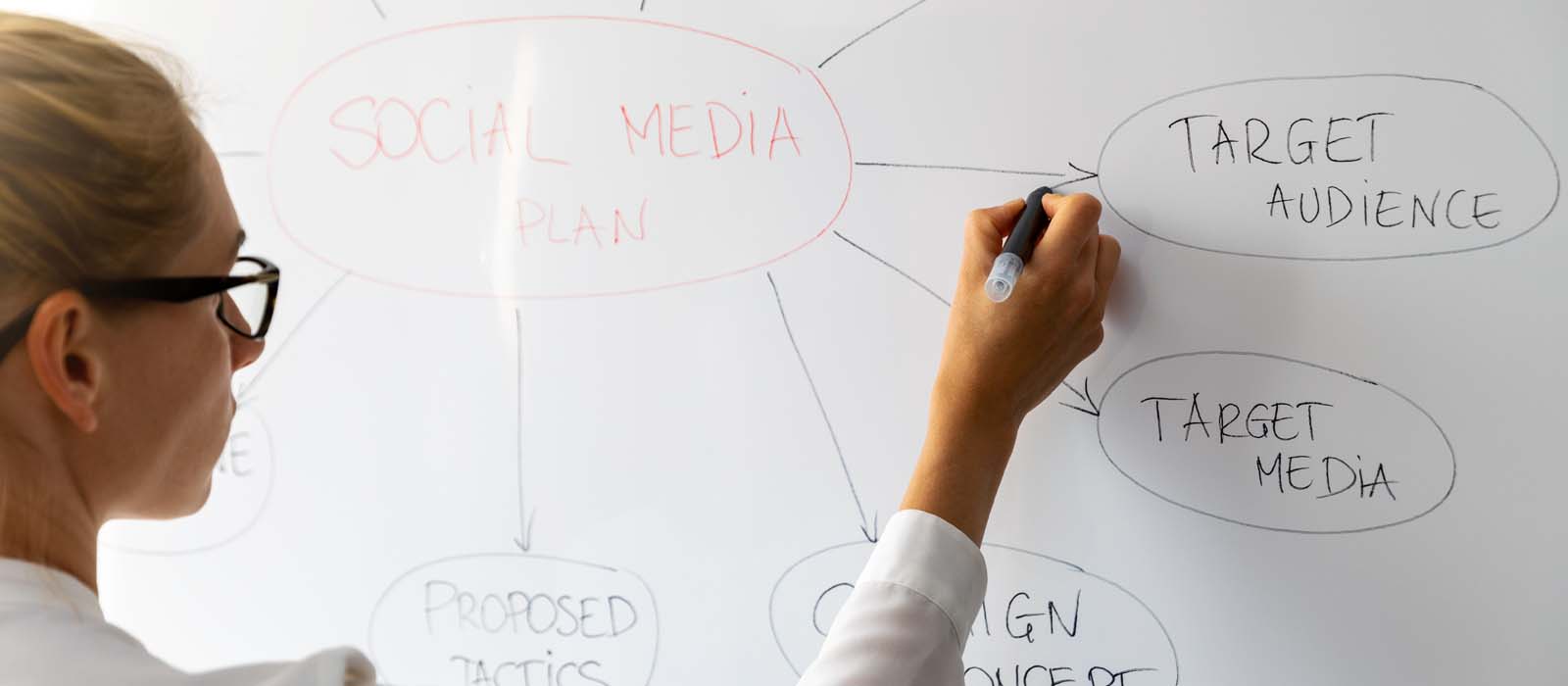 At a Glance
In our Digital and Social Media Professional workforce training program, discover what social media platforms work best for your business's marketing strategy. In-depth coursework can be completed entirely online.
Approx. Number of Hours/Months:
33 hours/2 – 3 months
Est. Hourly Wage:*
$20-56 per hour depending on other education, degree and experience
Min. Occupational Requirements:
High school diploma or GED®; some occupations may require Associate's or Bachelor's degree.
Digital and Social Media Professional Job Overview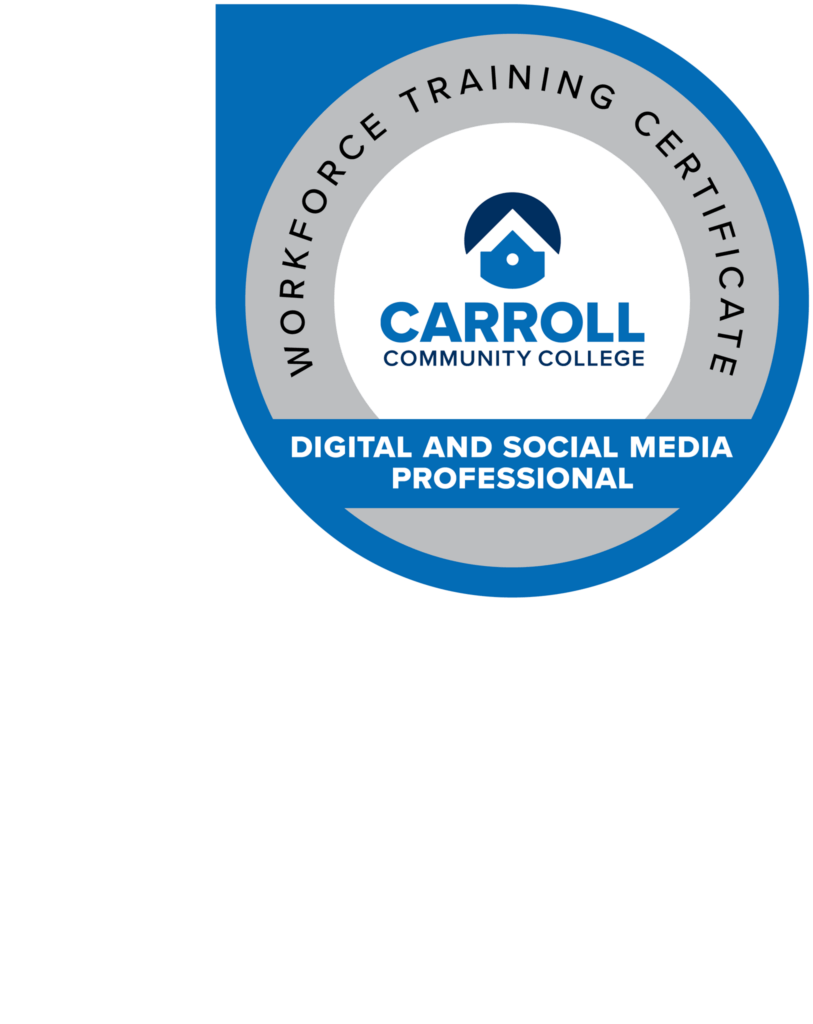 What was a nonexistent field only ten years ago has become a driving force in business, marketing and development today. Our Digital and Social Media Professional Certificate is for individuals interested in a career involving social media. This may include current professionals tasked with branding, public affairs, marketing communications or community outreach and engagement, or entrepreneurs/small business owners.
Financial Assistance
There's more than $150,000 in funding available to help pay for short-term job training. Up to 90% of costs may be covered to complete this training program.
Licensure/certification earned
None
Curriculum
View all current course offerings. Not all courses are offered within every term schedule.
Make your business or product stand apart from the crowd. Learn the basic tenets of digital and social media marketing, including establishing and building a consistent and bold brand across all media platforms. Students will receive instructions and a rubric for the final capstone projects including the development of a comprehensive digital and social media plan. First required course in the Digital and Social Media Certificate.
Analyze how social media tools serve as listening and outreach tools for building brand or cause awareness and promoting issues. Create a social media strategy to reinforce your brand online through tools such as social networks, internet forums, message boards, blogs, podcasts, and picture and video sharing. Create a written plan for achieving business goals through digital and social media strategies as an integral component of marketing campaigns. Focus on the elements of building a successful tactical social media roadmap, including the operational requirements for a successful social media presence. Prerequisites: DAP-772 Introductory Seminar in Digital and Social Media. Second required course in the Digital and Social Media Certificate.
Learn how to measure and evaluate the impact of marketing, branding and outreach tactics to describe performance in relation to your goals. Examine quantitative and qualitative measurements to provide context for audience search trends, traffic and social behavior such as sharing content. You will learn how to develop and create reports that will develop your organization's understanding, identify areas for improvement and ensure confidence in your ongoing social media strategy. Prerequisite: DAP-837. Third required course in the Digital and Social Media Certificate.
As the visibility of social media organic (free) posts decreases in social media feeds, organizations must consider ways to increase their presence through social media paid advertising. Explore the trends of social media advertising and learn best practices for creating a strategy and the basics for getting started to advertise on Facebook, Instagram and Twitter. Prerequisite: DAP-775. Fourth required course in the Digital and Social Media Certificate.
This capstone course is an in-depth review of the certificate program content. Students will present and defend a strategic digital and social media plan they intend to implement, manage and assess in their workplace. Faculty and peers will listen, ask questions, assess and provide feedback on the effectiveness of the strategy and lessons learned. Last course in the Digital and Social Media Certificate. Prerequisites: DAP-772, DAP-837, DAP-775 and DAP-807. Final required course in the Digital and Social Media Certificate.
Additional Information & Program Requirements
All classes are held remotely and access to a computer with reliable internet access outside of Carroll is required. The capstone Digital and Social Media Strategy project is required for completion and will necessitate work outside of class time.
Many related occupations such as advertising, promotions, public relations, marketing or public affairs managers may require an Associate's or Bachelor's degree for employment.
Interested in enrolling?
Contact our Continuing Education Office (Room A115) if you have any questions or concerns.

410-386-8100 | cet@carrollcc.edu
*Wages are based on data from the U.S. Bureau of Labor Statistics and are estimates only.
**Unless noted, cost does not include any required textbooks and related materials, applicable licensing fees, background check fees, testing fees or prerequisite courses.