Management & Leadership: Emerging Leader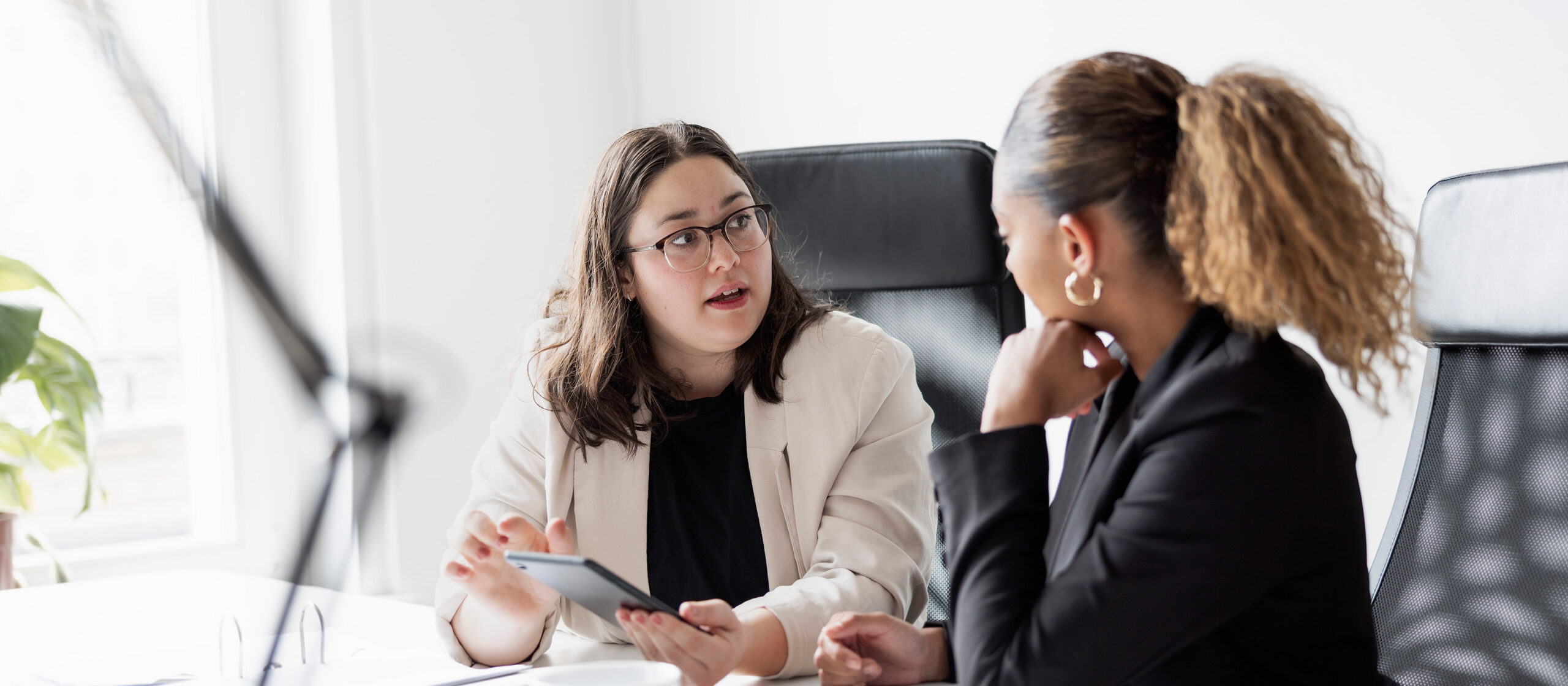 At a Glance
First-time leaders have a lot to learn, and it's critical they receive the support they need to be successful early in their careers. In this online program, new leaders gain key skills needed to hit the ground running. Through 1:1 leadership coaching at select points in the program, participants receive individualized, real-time support to turn their insight into long-term impact.
Approx. Number of Hours:
12 hours/4-6 months
Est. Hourly Wage:*
Income varies by company and position. Often higher than the employees you manage.
Min. Occupational Requirements:
Depending upon the industry, individuals must be 18 years old or older; valid driver's license; able to read, speak, write and understand English
Leadership Job Overview
A frontline manager is responsible for a team of employees contributing to the day-to-day activities that make an organization run. They often have the title of frontline manager, supervisor or first-line manager. Frontline management typically comprises the largest group of managers in an organization. They may select, hire and orient employees; communicate job expectations; monitor results; coach employees; and coordinate systems. They are also responsible to maintain a safe, secure and legal work environment. Most managers operate under normal business hours, but some may work weekends and evening hours depending on the organization for which they work.
Financial Assistance
There's more than $150,000 in funding available to help pay for short-term job training. Up to 90% of costs may be covered to complete this training program.
Licensure/certification earned
None.
Curriculum
All courses included in this certificate program are offered in an online, self-paced format.
Your Leadership Journey
Communicating with Impact
Building and Sustaining Trust
Gaining Momentum as a New Leader (MC*)
Authenticity and Transparency (MC*)
Prioritizing and Productivity (MC*)
High-Impact Feedback & Listening
Engaging and Retaining Talent
Resolving Workplace Conflict
Developing Yourself and Others
Interaction Skills Challenge (MC*)
*These micro courses offer a short burst of learning to supplement primary course content.
Additional Information & Program Requirements
Personalized coaching will be provided remotely during select points during the program period. Details will be reviewed with participant upon program registration.
*Wages are based on data from the U.S. Bureau of Labor Statistics and are estimates only.
**Unless noted, cost does not include any required textbooks and related materials, applicable licensing fees, background check fees, testing fees or prerequisite courses.
Interested in enrolling?
Contact our Continuing Education Office (Room A115) if you have any questions or concerns.

410-386-8100 | cet@carrollcc.edu