Personal Fitness Trainer Certificate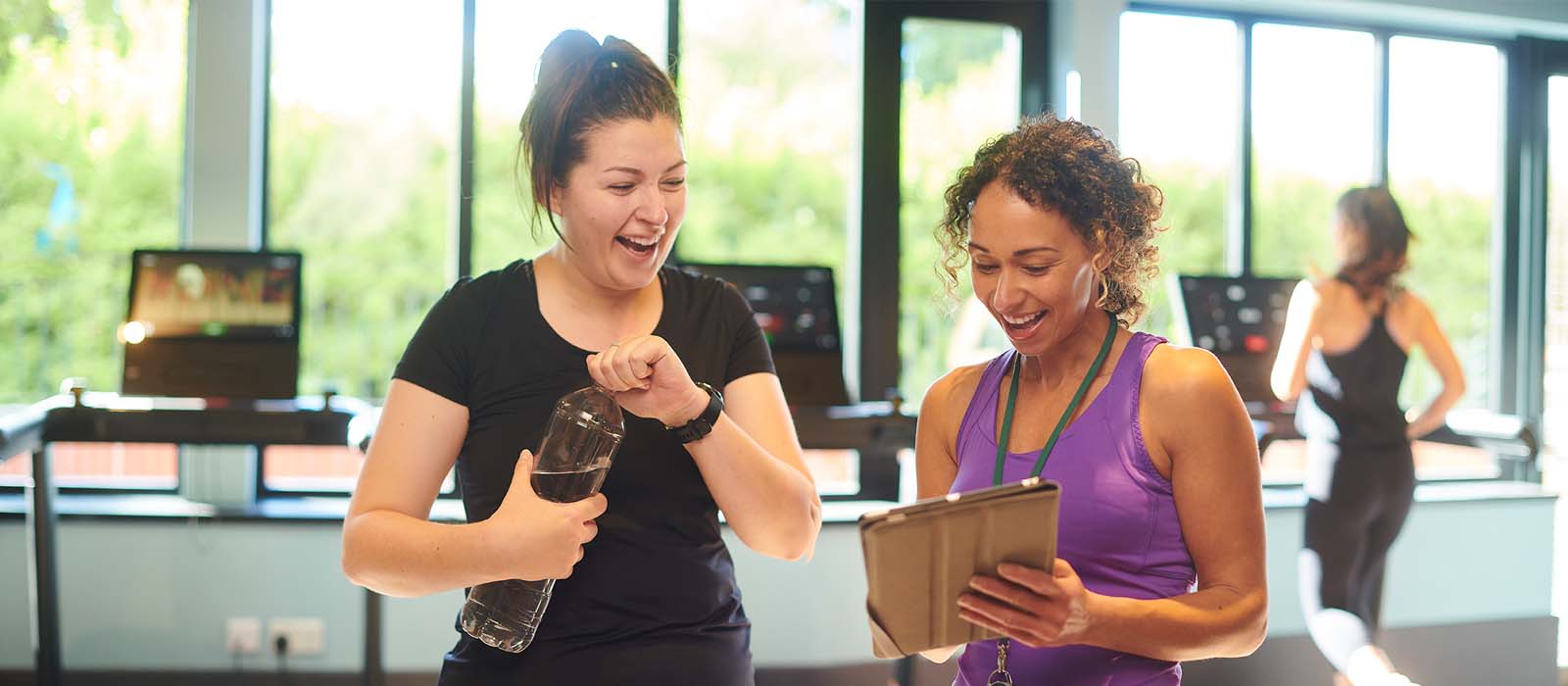 At a Glance
In our Personal Fitness Trainer certificate workforce training program, you will learn to work with clients on improving their posture, movement, flexibility, balance, strength and more. Course instruction occurs both in the classroom and in our fitness center/gym.
Approx. Number of Hours/Months:
60 hours/4 months
Est. Hourly Wage:*
$17-18 per hour
Min. Occupational Requirements:
18 years old or older; high school diploma or equivalent; current CPR/AED certification with live skills check
Personal Fitness Trainer Job Overview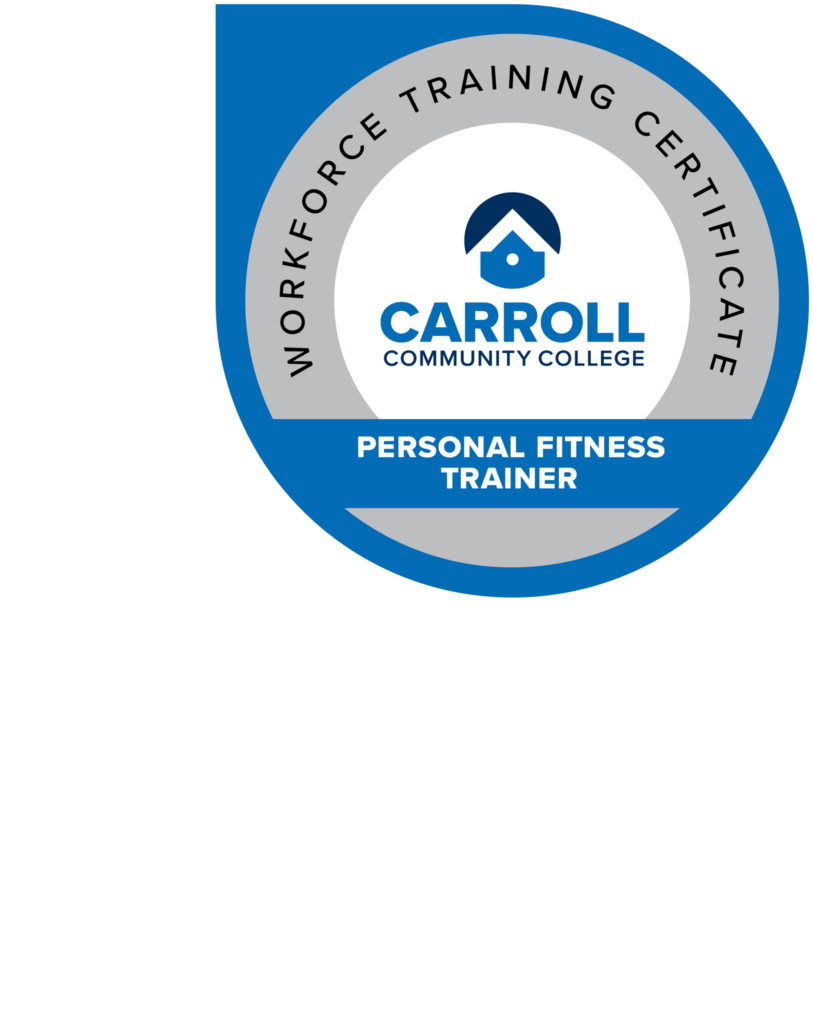 Personal fitness trainers facilitate rapport, adherence, self-efficacy and behavior change in clients as well as design programs that help clients to improve posture, movement, flexibility, balance, core function, cardiorespiratory fitness, muscular endurance and strength, and sports performance.
Financial Assistance
There's more than $150,000 in funding available to help pay for short-term job training. Up to 90% of costs may be covered to complete this training program.
Licensure/certification earned
Students are prepared to take the American Council on Exercise (ACE) Certified Personal Fitness Trainer Exam.
Curriculum
View all current course offerings. Not all courses are offered within every term schedule.
Prepare for the American Council on Exercise Certified Personal Fitness Trainer exam. Learn the fundamentals of human anatomy and physiology as it applies to the movement of the body during daily living and exercise, how to conduct client interviews, perform pre-program assessments, determine corrective exercise measures, develop fitness plans and how to coach clients in making behavioral changes for a healthy lifestyle. Identify correct exercise posture and movement for skeletal-muscular improvements. This course includes 60 hours of classroom lecture and hands-on lab work in a fitness facility and gym. Co-listed with credit.
Additional Information & Program Requirements
This course presents the ACE Integrated Fitness Training® (ACE IFT®) Model as a comprehensive system for designing individualized programs based on each client's unique health, fitness and goals.
Related Professional Skills and Job Training Courses
AHE-303 Heartsaver CPR AED: Adult, Infant, Child
Learn the critical skills needed to respond to and manage an emergency until emergency medical help arrives. This classroom, video-based, instructor-led course is designed for anyone with limited or no medical training and teaches adult and child CPR and AED use, infant CPR, and how to relieve choking in an adult, infant and child. Upon successful completion, an AHA Heartsaver CPR AED card will be issued, valid for two years.
Interested in enrolling?
Contact our Continuing Education Office (Room A115) if you have any questions or concerns.

410-386-8100 | cet@carrollcc.edu


*Wages are based on data from the U.S. Bureau of Labor Statistics and are estimates only.
**Unless noted, cost does not include any required textbooks and related materials, applicable licensing fees, background check fees, testing fees or prerequisite courses.