Pharmacy Technician Certificate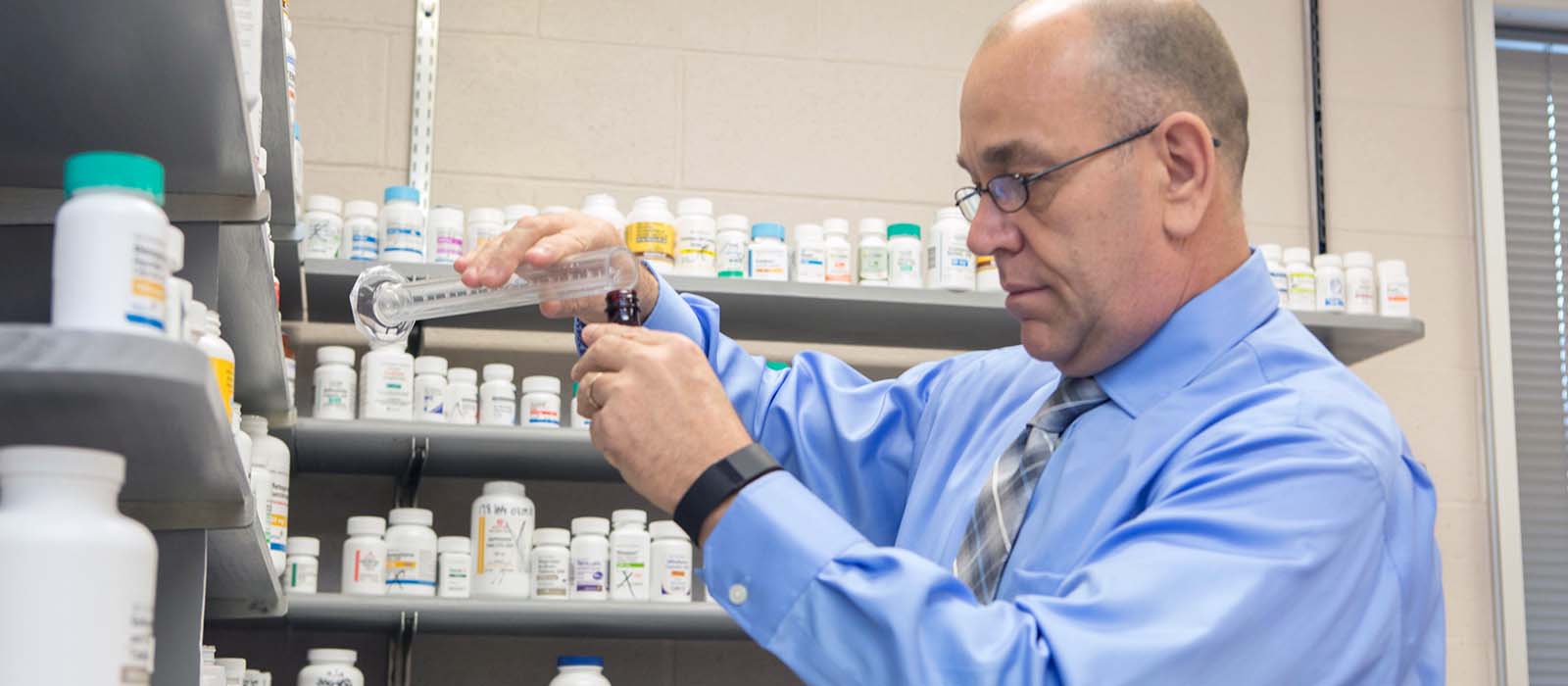 At a Glance
Our Pharmacy Technician certificate workforce training program includes lectures; an interactive, virtual component; and hands-on practice in a fully equipped mock pharmacy stocked with the top 200 drugs, a sterile compounding hood and other equipment commonly used in the pharmacy setting.
Approx. Number of Hours/Months:
105 hours/3 months
Est. Hourly Wage:*
$17 per hour
Min. Occupational Requirements:
18 years old or older; high school diploma or equivalent; must be registered to work in Maryland
Helpful Resources
Pharmacy Technician Job Overview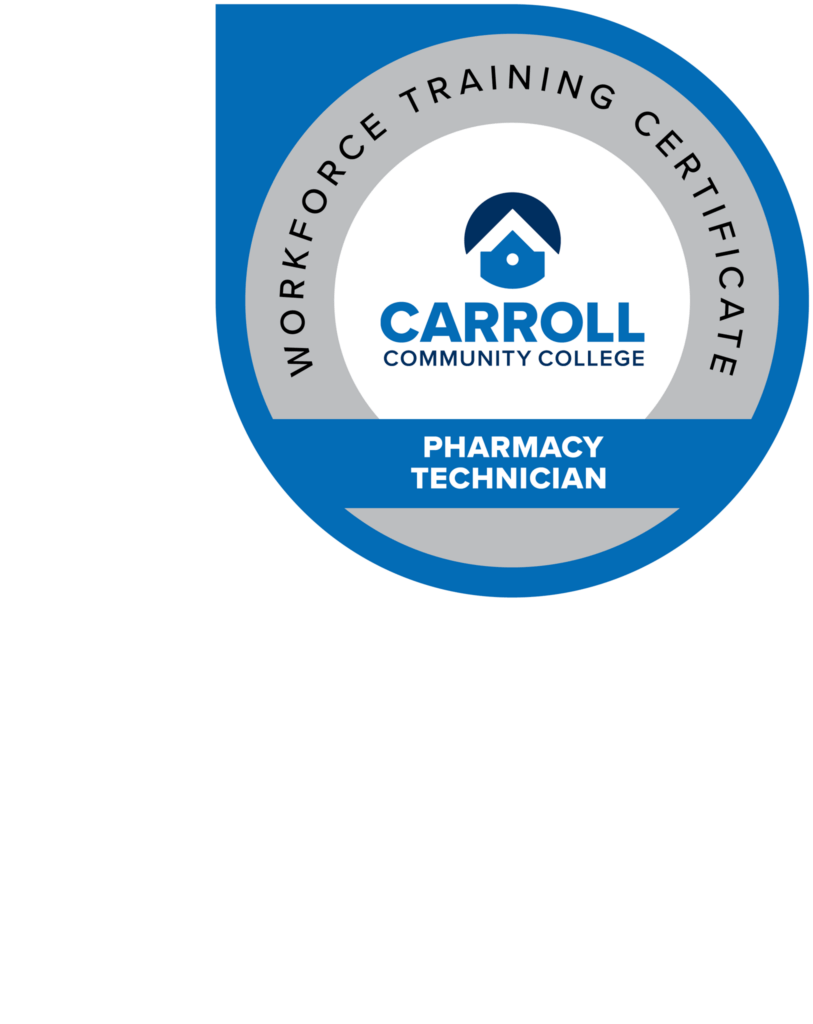 Pharmacy technicians work in pharmacy settings in clinics, retail locations, hospitals and sometimes in physician's offices. Their main job is to assist the pharmacist in the preparation and packaging of prescription drugs.
Working hours may span day, evening, night and weekend shifts depending on the facility.
Financial Assistance
There's more than $150,000 in funding available to help pay for short-term job training. Up to 90% of costs may be covered to complete this training program.
Licensure/certification earned
This course prepares you to sit for one of the national pharmacy technician certification exams: the PTCE offered by the Pharmacy Technician Certification Board or the ExCPT offered by the National Healthcareer Association. Passing either exam gives the designation of Certified Pharmacy Technician (CPhT).
Our PTCE pass rate exceeds the national average.
Curriculum
View all current course offerings. Not all courses are offered within every term schedule.
AHE-356 Pharmacy Technician Training I
AHE-361 Pharmacy Technician Training II
Additional Information & Program Requirements
The Pharmacy Technician Certification Exam (PTCE) and the Exam for Certification of Pharmacy Technicians (ExCPT) both require a high school diploma or equivalent. The ExCPT also requires you to be at least 18 years of age. Pharmacy Technicians must be registered to work in Maryland.
Related Professional Skills and Job Training courses
AHE-315 BLS Provider
AHE-149 Medical Terminology for Health Careers
AHE-282 Anatomy and Physiology for Health Careers
AHE-196 Professional Preparation in Health Care
Interested in enrolling?
Contact our Continuing Education Office (Room A115) if you have any questions or concerns.

410-386-8100 | cet@carrollcc.edu


*Wages are based on data from the U.S. Bureau of Labor Statistics and are estimates only.
**Unless noted, cost does not include any required textbooks and related materials, applicable licensing fees, background check fees, testing fees or prerequisite courses.