Truck Driver – CDL A Certificate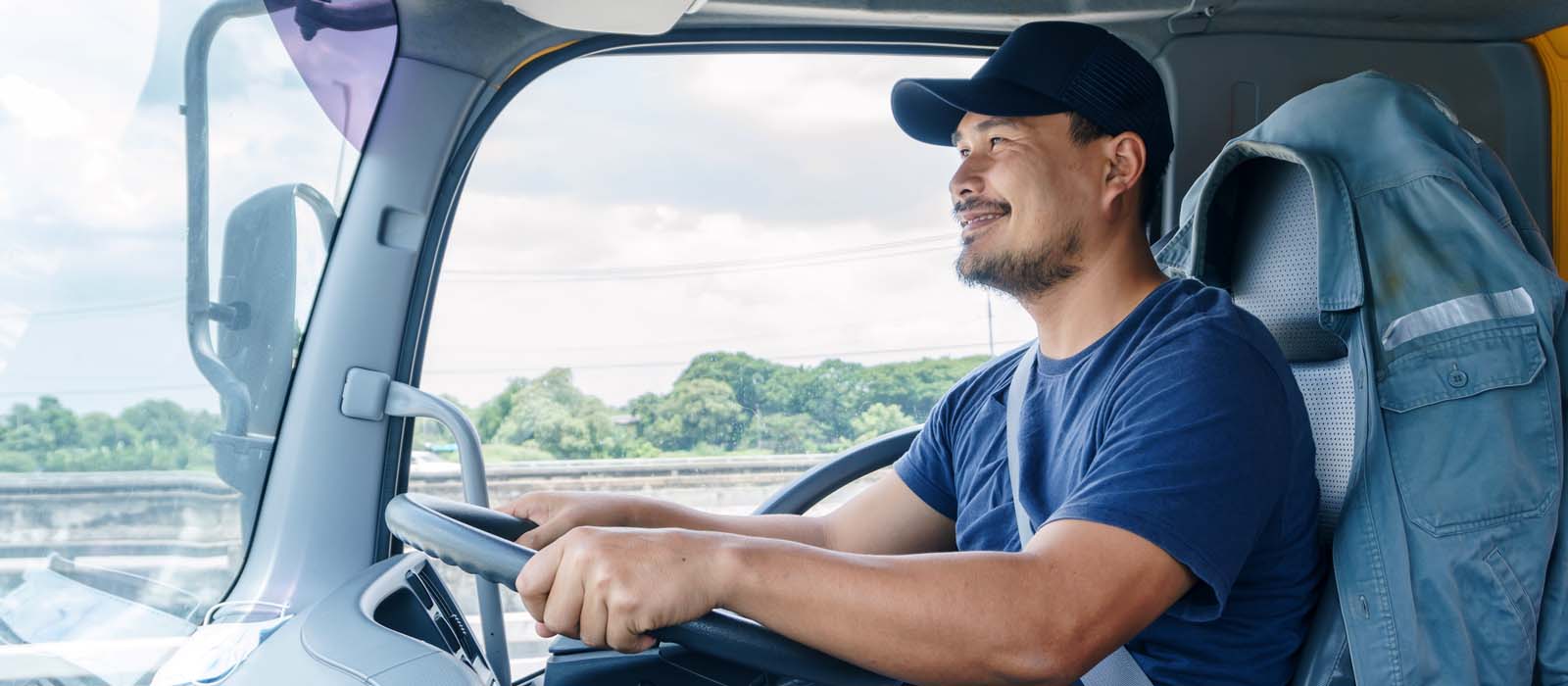 At a Glance
Our Truck Driver CDL training certificate workforce training program qualifies you to operate different types of commercial trucks and tractor trailers by earning a CDL-A license.
Approx. Number of Hours/Weeks:
280 hours/8 weeks
Program Cost:**
$5,500 includes fees for DOT physical, drug & permit tests
Est. Hourly Wage:*
$19-20 per hour tractor trailer; $16-22 per hour light truck & delivery van
Min. Occupational Requirements:
18 years old or older; valid MD driver's license; pass drug screening
Helpful Resources
Commercial Truck Driver Job Overview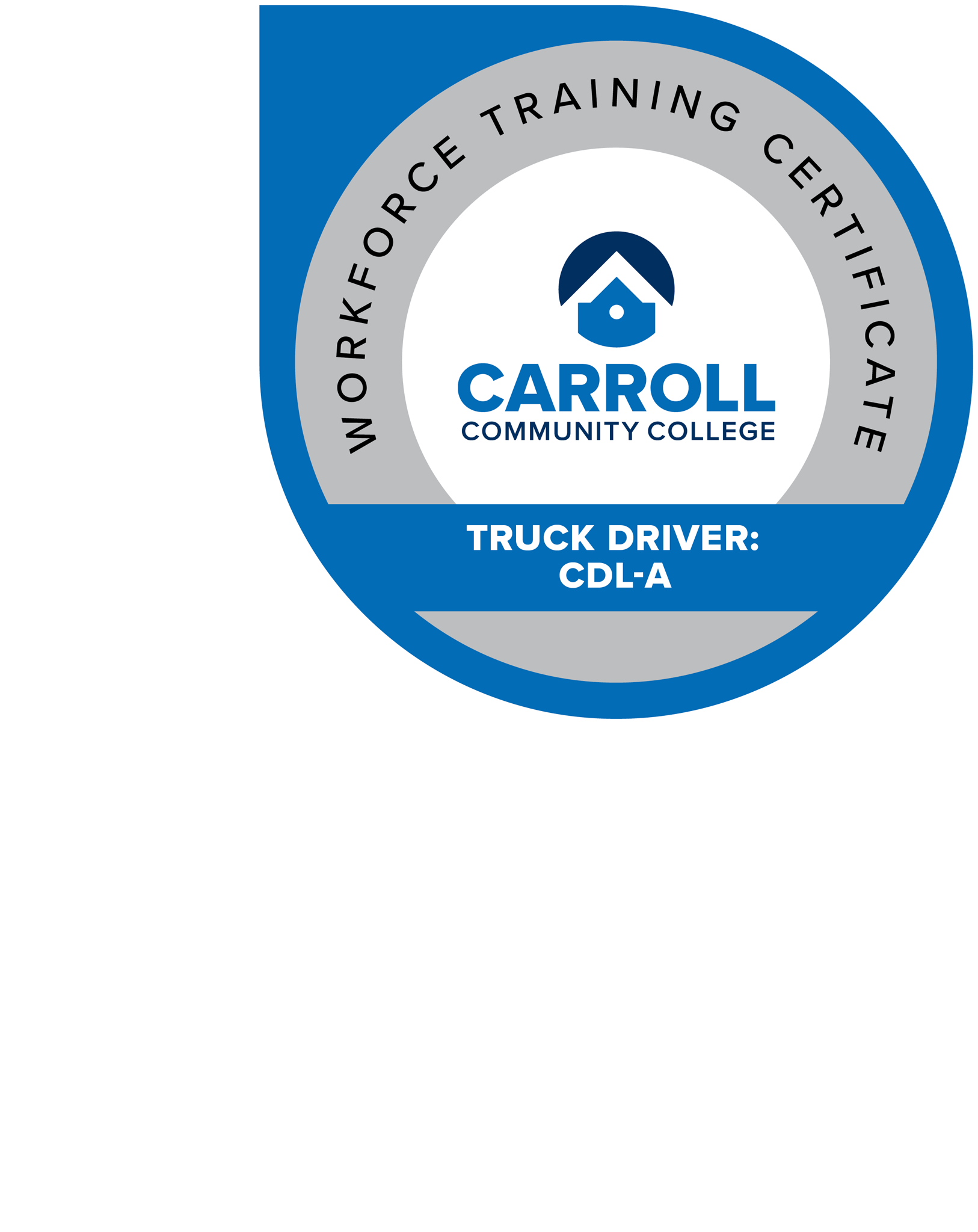 Local drivers who have earned their CDL training certificate and license may provide daily service for a specific route while other drivers make intercity and interstate deliveries that take longer and may vary from job to job. Long-distance heavy truck and tractor-trailer drivers spend most of their working time behind the wheel but may load or unload their cargo after arriving at their final destination.
Truck drivers frequently travel at night, on holidays and weekends to avoid traffic delays and deliver cargo on time.
Financial Assistance
Funding may be available for qualified students.
Call 410-386-8100 for more information.
Licensure/certification earned
Upon successful completion of this CDL training certificate program and the MVA written and driving tests administered during class, a MD CDL-A license will be awarded.
Curriculum
This initial course in a 3-part series provides instructional classroom training to prepare students for the Maryland Class A Commercial Driver's License (CDL) Learner's Permit, including various endorsements. Topics include basic CDL theory, hazardous materials, Federal Motor Carrier Safety Administration (FMCSA), pre-trip inspections (interior and exterior), alcohol awareness, hours of service, defensive driving techniques, logbooks, trip planning and map reading. Successful completers will be equipped with the necessary knowledge to pass the pre-trip portion of MVA Class A Commercial Driver's License examination.
This second course in a 3-part series provides instruction and hands-on practice to pass the range (maneuvers) and road portions of the Maryland Vehicle Administration (MVA) Class A Commercial Driver's License examination. Topics include pre-trip inspections, air-brake leak tests, straight-line backing, blind and sight-side parallel parking, shifting, highway and road signs, and basic road operations.  Additionally, students will practice a variety of maneuvers, including backing and parking, up-shifting/down-shifting, and the safe and efficient operation of various tractor-trailer (Class A) vehicles.
This final course in the 3-part series provides instruction and hands-on practice to operate a CDL Class A vehicle and to pass the Maryland Vehicle Administration's (MVA) Class A Commercial Driver's License examination to become eligible to work as a Class A commercial driver.  Topics include operating awareness; hours of service for over-the-road vehicle operation; shifting techniques; backing and parking maneuvers; use of flat, convex and fender mirrors; changing lanes and merging; road and weather hazards; emergency stops; breakdowns and accident prevention; and defensive driving techniques.
Additional Information & Program Requirements
Although no prior experience with trucks is required to enroll in the CDL program, students must meet driver qualifications set forth by the Bureau of Motor Carrier Safety and pass the physical examination requirements established by the Department of Transportation. Students must:
Be 18 years of age or older (for intrastate driving) or 21 years of age or older (for interstate driving)
Possess a valid non-provisional driver's license and safe driving record (no more than three points on your driving record and maintain zero points for drug or alcohol violations)
Communicate in the English language sufficiently, as required by the US DOT
Successfully complete a DOT physical, which cannot expire during the training period
Successfully pass a DOT federal drug screen before moving to the road portion of training
Register with the FMCSA Clearinghouse and be willing to participate in random drug and/or alcohol testing at the discretion of program instructors or administrators
Interested in enrolling?
Contact our Continuing Education Office (Room A115) if you have any questions or concerns.

410-386-8100 | cet@carrollcc.edu


*Wages are based on data from the U.S. Bureau of Labor Statistics and are estimates only.
**Unless noted, cost does not include any required textbooks and related materials, applicable licensing fees, background check fees, testing fees or prerequisite courses.