Veterinary Assistant Certificate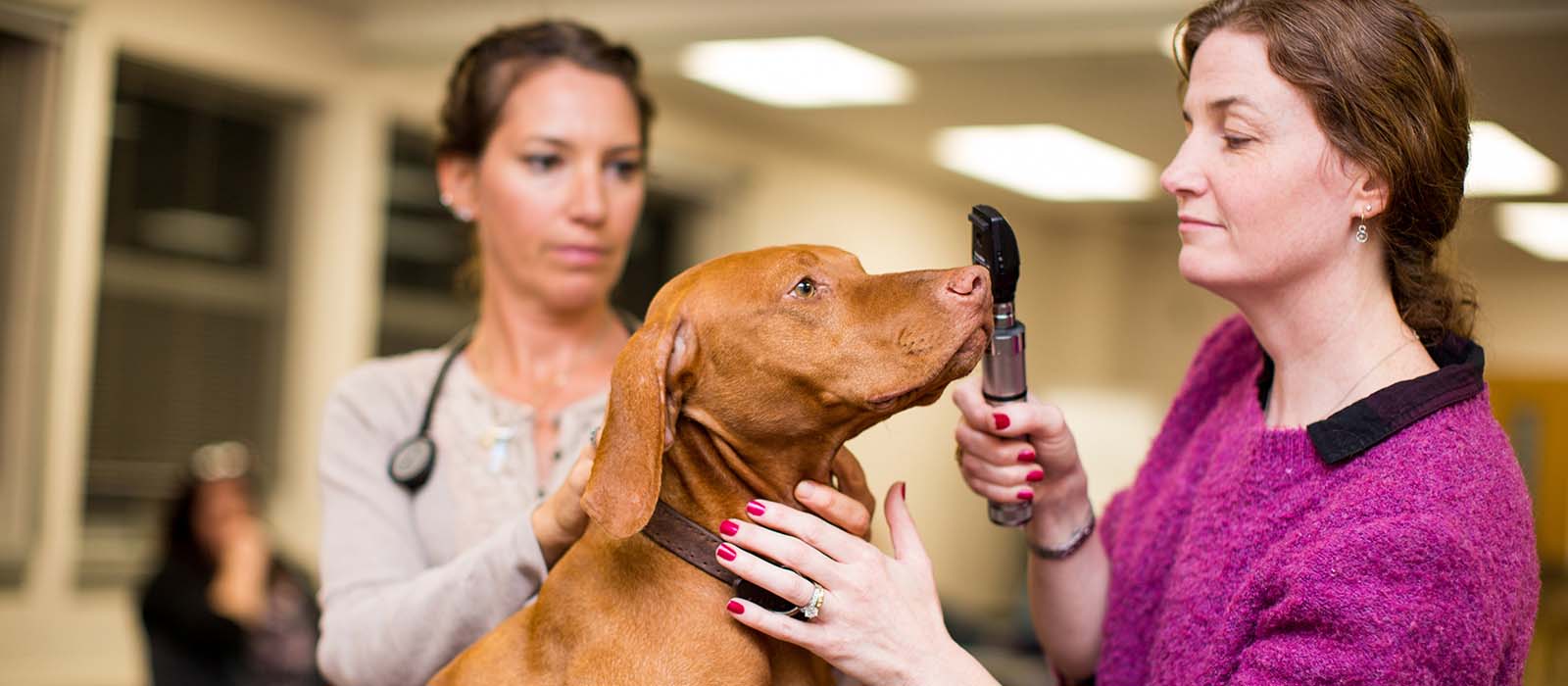 At a Glance
Our Veterinary Assistant certificate workforce training program, approved by the National Association of Veterinary Technicians in America (NAVTA), is taught by experienced Veterinary Technicians, covering such topics as laboratory tests, drug therapy, radiology procedures and more.
Approx. Number of Hours/Months:
250 hours/9 months
Est. Hourly Wage:*
$13-19 per hour
Min. Occupational Requirements:
18 years old or older; high school diploma or GED®
Veterinary Assistant Job Overview
Veterinary assistants support veterinary technicians and veterinarians in a small animal hospital environment. Their duties may include providing customer service, processing lab specimens, prepping animals for surgery, monitoring medications and radiology logs, setting up and tearing down surgical suites, autoclaving instruments and communicating effectively between the vet and the pet owner.
Most veterinarian practices operate under normal business hours, but some are open weekends and require overnight hours.
Financial Assistance
There's more than $150,000 in funding available to help pay for short-term job training. Up to 90% of costs may be covered to complete this training program.
Licensure/certification earned
Students are eligible to sit for the National Veterinary Assistant exam and become an AVA (Approved Veterinary Assistant).
Curriculum
View all current course offerings. Not all courses are offered within every term schedule.
Brush up on your basic skills and prepare to start your classroom and clinical training to become a veterinary assistant. This 9-hour course is required for ALL students who wish to take the veterinary assistant series of courses. Topics include problem-solving skills, written verbal communication, math for medications, confidentiality, professionalism and ethics. Classroom work will be scored on a point system.
This course consists of 78 classroom hours and 18 clinic hours and provides an introduction to the field of veterinary medicine. Topics include an orientation to the veterinary profession, office and client relations, client history taking and exam room procedures, animal handling techniques, basic anatomy and physiology, vaccines and immunizations, and physical examination procedures. It also provides instruction on laboratory procedures, drug therapy and radiology procedures. Topics include types of laboratory tests, microscopes, drugs used in the field and radiology. This course includes a supervised practicum. Prerequisite: Preparation for the Veterinary Assistant Training Course Series.
This course consists of 63 classroom hours and 36 clinic hours. Students will learn veterinary assistant inpatient care and clinical procedures. Topics include medicating the patient, animal nutrition, fluid therapy and therapeutic techniques for animals. You will also learn assistant skills related to surgery and emergency care including anesthesia, surgery preparation, first aid and emergency procedures, CPR and the critical care of animals. The course includes a supervised practicum. Prerequisite: Veterinary Assistant Training 1: Outpatient Care, Diagnostics and Pharmacy.
This final course consists of an individually scheduled, hands-on experience related to veterinary management and clinical procedures. Opportunities include preventive medicine, nutrition, husbandry, animal behavior, handling and restraint, medical management and laboratory techniques. Observe and practice procedures and skills under direct supervision. Must be at least 18 years old with a valid driver's license and reliable transportation. Weekday, weekend and holiday hours necessary for successful completion. Prerequisite: Veterinary Assistant Training I and II. Technical standards apply.
Additional Information & Program Requirements
Reading and math assessments are required prior to registration. This course includes a clinical practicum component that is completed outside of classroom hours and may require a daytime and/or evening schedule.
Interested in enrolling?
Contact our Continuing Education Office (Room A115) if you have any questions or concerns.

410-386-8100 | cet@carrollcc.edu

*Wages are based on data from the U.S. Bureau of Labor Statistics and are estimates only.
**Unless noted, cost does not include any required textbooks and related materials, applicable licensing fees, background check fees, testing fees or prerequisite courses.