Welder/Advanced Welder Certificate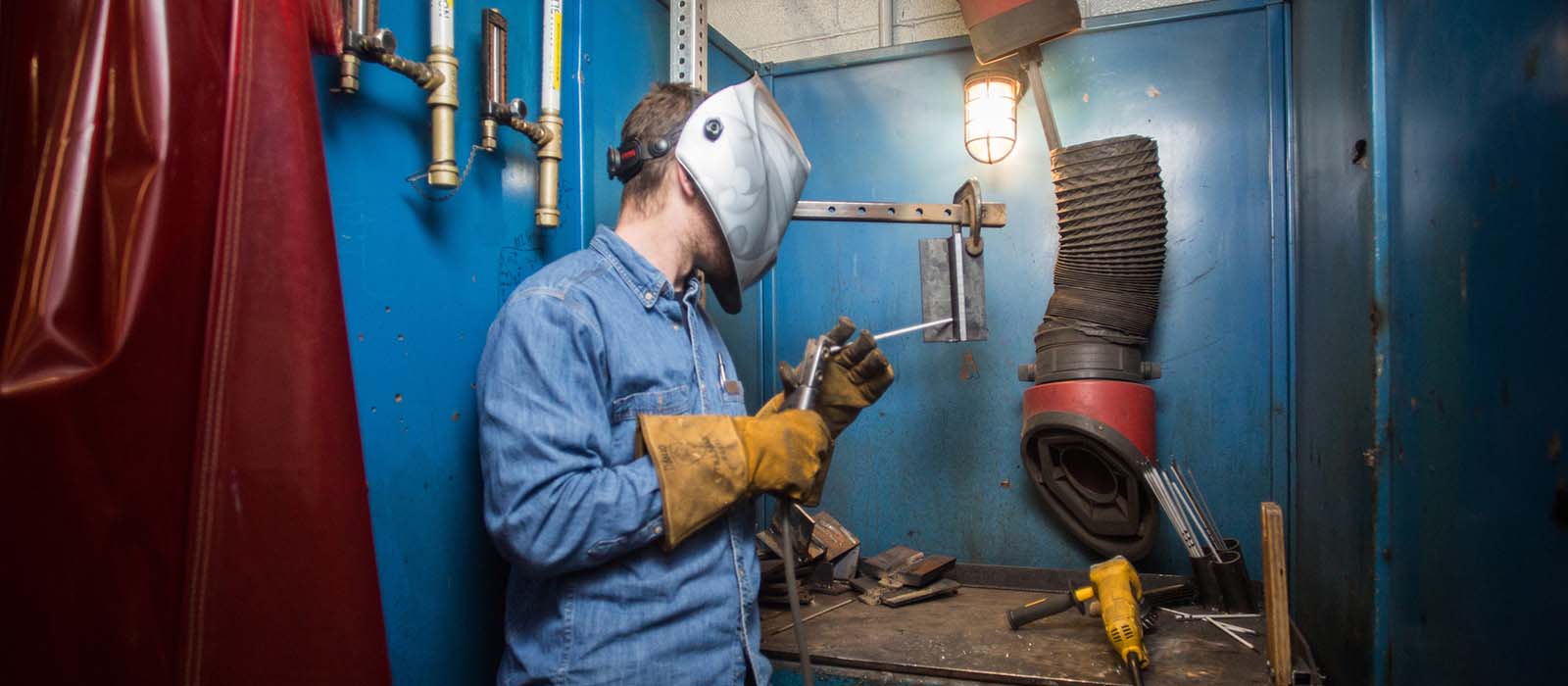 At a Glance
In our Welder/Advanced Welder certificate workforce training program, you will learn a variety of new skills on our Augmented Reality (AR) welders, then put them into practice with hands-on training in our welding lab.
Approx. Number of Hours/Months:
120 hours/6 months
Est. Hourly Wage:*
$18-20 per hour
Min Occupational Requirements:
None
Helpful Resources
Welder/Advanced Welder Job Overview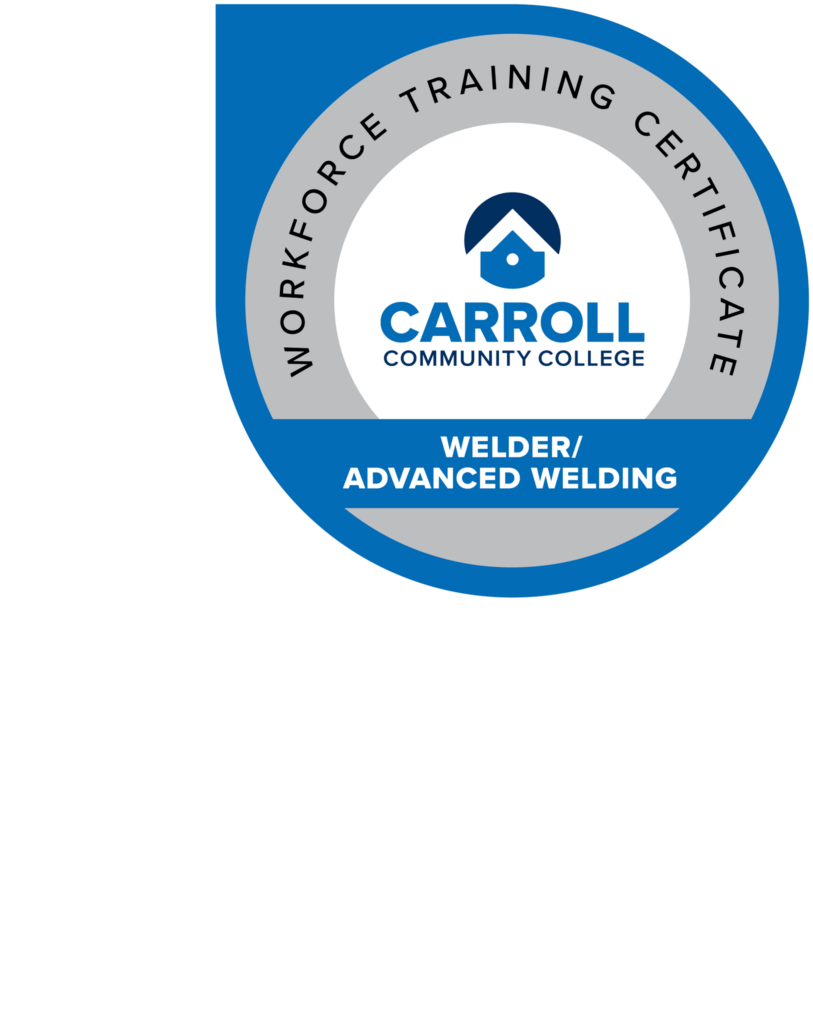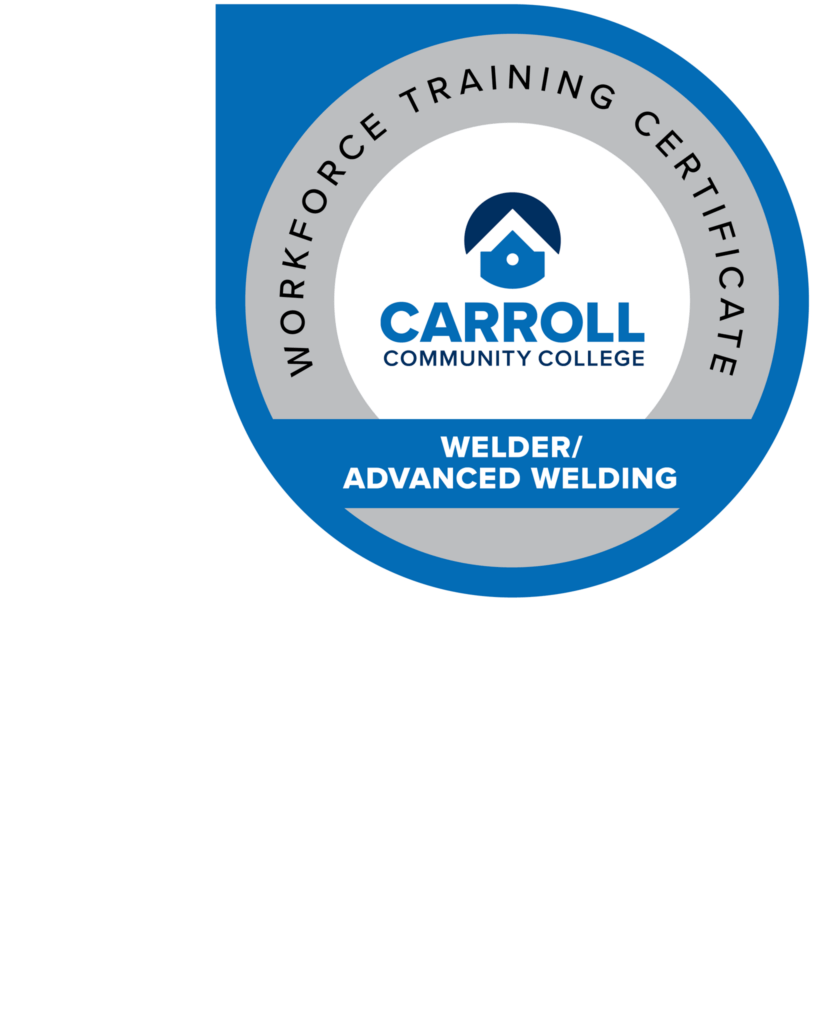 Welders are employed in all phases of industrial operations in fields such as construction, manufacturing and infrastructure. They assist with the construction of industrial equipment, buildings, bridges and pipelines. Welders work from a set of blueprints, interpret symbols and follow specifications to apply their knowledge of metallurgy and welding techniques to fuse a variety of metal components together. They need to wear protective equipment and follow specific protocol to maintain a safe working environment.
Welders can earn certifications to enhance their skillset and increase their employment opportunities. 
Financial Assistance
There's more than $150,000 in funding available to help pay for short-term job training. Up to 90% of costs may be covered to complete this training program.
Licensure/certification earned
Upon successful completion of certification testing, which is administered during the Advanced Welding 2 class, you will receive AWS D1.1 Structural Welding Certification.
Curriculum
View all current course offerings. Not all courses are offered within every term schedule.
VOC-015 Basic Welding
VOC-467 Advanced Welding
VOC-728 Advanced Welding 2 (includes AWS certification)
Additional Information & Program Requirements
You must wear protective clothing during classes.
Interested in enrolling?
Contact our Continuing Education Office (Room A115) if you have any questions or concerns.

410-386-8100 | cet@carrollcc.edu


*Wages are based on data from the U.S. Bureau of Labor Statistics and are estimates only.
**Unless noted, cost does not include any required textbooks and related materials, applicable licensing fees, background check fees, testing fees or prerequisite courses.