Dean's List
Carroll Community College 2023/Spring Dean's List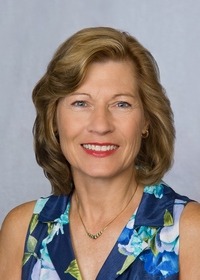 It is my great pleasure to inform you that your outstanding academic performance during this term resulted in your being named to the Carroll Community College Dean's List. Students qualify for the Dean's List by earning a grade point average of 3.500 or higher when completing six or more credits during that term.
Please accept my sincere congratulations on your academic achievement. We at Carroll Community College are proud of all of our students' accomplishments, but we take a special measure of pride in those students, such as you, who excel in academic pursuits. It takes courage and resolve to be such a successful student and to stay the course to achieve your long-term goals.
Best wishes for continued success,

Rosalie V. Mince
Provost
Dean of Faculty

The Dean's List announces those students who have achieved outstanding scholastic success during each term. To qualify, a student must meet the following conditions: have earned a grade point average of 3.500 or better, have completed six credits or more during that academic term, and not have been subject to any academic action.
A
Aubri Abbott
Alyssa Aggarwal
Katie Allen
Naomi Allen
Stephanie Allen
Shayna Alter
Olivia Ament
Kenadie Andrews
Kristen Annable
Steph Anthony
Lauren Appleby
Laura Appler
Jessica Armstrong
Waliyah Atolagbe
Lilly Atwell
Lily Auerback
Emily Auffarth
Jessica Austin
Michael Aversa
Karina Azaz
B
Dawn Bacon
Cameron Bair
Drew Baker
Lee Baker
Sadie Baker
Dillon Bakhsh
Sean Baldwin
Ashlyn Bancroft
Micah Barberry
Kevin Barker
Mackenzie Bartholow
Aaliyah Bass
Carolinne Bastos
Ernesto Batenga
Liam Bates
Nicolas Beaghan
Sammie Beahm
Caroline Beakes
Dryden Beavers
Jenn Beavin
Audrey Beck
Eric Behnke
Lexi Bell
Emma Bell
Mike Bell
Jenna Benjamin
Nerita Benning
Amanda Berends
Daniel Besseck
Logan Betz
Tommy Billheimer
Ellie Bjerkaas
Nora Bjerkaas
Daniel Boardman
Kelsey Boehm
Holly Bolander
Aidan Boline
Teddy Boothe
Cassidy Borcherding
Abi Borger
Olivia Bosley
Ella Boussy
Zachary Bowen
Nina Bower
Dylan Boyer
Kyle Brady
Danny Braitsch
Sarah Bratton
Maryliz Braun
Waverly Brennan
Natalie Brodie
Darlene Brown
Dolores Brown
Ethan Brown
Madison Brown
Michael Brown
Declan Browning
Hadyn Browning
Tatum Brust
Kaden Burdette
Yvette Burger
Sean Burk
Christian Burke
Kaylin Burrell
Ashley Bushman
Zach Busic
C
Chelce Cabote
Matthew Calder
Britany Calderon Santos
Natalie Canfield
Toby Canino
Hannah Cantler
Maria Cardona Gomez
Kevin Carey
Anabelle Carter
Taylor Castaneda
Abram Castanzo
Owen Cellitto
Alex Chanaud
Donovan Chaney
Mallory Chapman
Katelyn Chatham
Hailey Chin
Rebecca Chrystal
Ben Ciccarelli
Ben Clark
Hannah Clark
Kaitlyn Clark
Liz Cobb
Allison Cochran
Shaelin Coffey
Kayla Colling
Alex Combass
Spenser Conaway
Pam Cook
Abi Cooney
Layla Coppola
Eric Correll
Lauren Costello
William Costlow
Alyssa Cotto
Jayden Craig
Sydney Craig
Angel Crone
Jack Cross
Sarah Crouse
Lance Crown
Camryn Cruz
Nicholas Cuchna
Alexa Cuddy
Savanna Cunningham
Chris Cusson
D
Gavin Dalton
Madison Daniel
Morgan Daniel
Yusuf Dar
Mya Darby
Chrissy Dautermann
Ethan Davis
Kaitlyn Davis
Riley Davis
Dominic Day
Marcela De la Cueva
Charlotte Debutts
Ryan Demby
Taylor Devaney
Maddie DiNello
Mason Diehl
Chrystie Dillon
Tyler Dilorenzo
Amanda Dimitch
Gabe Dintino
Erin Dixon
Josh Dixon
Jaedon Dobres
Cece Dolan
Keegan Dombrowsky
Tara Doody
Heaven Dorsey
Sarah Dos Santos
Ashley Dougherty
Logan Douglas
Daniel Dreyer
Jason Driscoll
Caitlyn Duckworth
Julia Dunbar
Melissa Durst
Lacey Dustin
Nick Dustin
Maya Dyer
E
Katie Easton
Riley Ebersole
Raegin Eckenbarger
Alex Ecker
Aschlin Ecker
Connor Edwards
Sami Elmore
Alison Embrey
Kelly Emge
Gianna Emmons
Hayden Emmons
Kyle England
Nicole Ensor
Thena Enyeart
Jesse Epling
Santiago Espinosa
Mark Esposito
Adriana Eusini
F
Tyde Faber
Philip Fales
Nick Falk
MacI Feinstein
Andrew Fiackos
Travis Filbert
Michaela Finazzo
Samantha Finazzo
Sam Finch
Lara Findeisen
Garrett Fischer
Faith Folderauer
Camryn Foley
Jeremy Forbes
Bea Ford
Chris Forman
Amber Forson
Brady Forte
Kyle Foster
Abby Franklin
Bella Franklin
Jake Frease
Ava French
Logan Freter
Savanah Friday
Sierrah Friday
Leigh Frye
Joey Fuller
Rylie Fuller
Rheda Funk
G
Leah Gange
Catherine Garrison
Mary Garrison
Megan Gates
Taylor Genson
Heloise Germain
Claire German
Alayna Gifford
Kallie Gilbart
Cassidy Gilden
Christopher Gillman
Josiah Giordano
Lindsay Gloss
Derek Goff
Jose Gonzalez Flores
Tyler Goralski
Mars Gorman
Jenna Greene
Maggie Greenwell
Teresa Griese
Lillian Griffin
Nick Griffin
Seth Grimes
Austin Groves
Michael Guerin
Gwyne Gutierrez
H
Andrew Haines
Stevie Hall
Becca Halsey
Russell Halterman
Matt Hamm
Haley Hamrick
Madison Hamrick
Alexis Hamrlik
Maya Hand
Grayson Harmon
Madi Harper
Shannyn Harris
Elizabeth Harrison
Jenny Harrison
Katie Harry
Somer Hart
Kaelyn Harvey
Braylon Haubert
Claire Hawley
Helen Hayes
Jordan Head
Blair Heath
Steven Heerema
Courtney Heimer
Kate Heimer
Mark Helt
Abby Henderson
Michelle Henderson
Aidan Henry
Alfredo Hernandez
Bryan Herrera
Sydney Hetrick
Amanda Hieatzman
Alex Hillis
Emily Hipsley
Christina Hitt
Devin Hobby
Sarah Hoke
William Hoke
Brynn Hollenberger
Jack Honaker
Marissa Honaker
Mallary Hong
Melody Hooper
Zack Hroblak
Zian Hu
Aiden Hu
Maddi Hudgins
Brittany Huezo Garcia
Alma Huffer
Mary Huffer
Mark Hughes
Rachel Hughes
Jessica Hulse
Bettyann Humbert
John Hunt
Jared Hurlburt
MacKenzie Huston
Anna Huynh
I
Emily Immler
Savannah Ingold
Ife Ipeayeda
Paige Isele
J
Sarah Jaszkowski
Amelia Jennings
Adele Johnson
Elizabeth Johnson
Jayden Johnson
Virginia Johnston
Brianna Jolin
Shabria Jones
Timmy Jones
Shianne Jordan
Lauren Judge
K
Shelbie Kakalec
Eric Kane
Rishi Kapoor
Nick Karcz
Caleb Keel
Jamie Keeney
Ryan Keller
Kerry Kelly
Megan Kelly
Sara Kelly
Valox Keltner
Garrett Kemp
Jess Kent
Cadence Kepner
Emily Kerrick
Dayja Keys
Alizeh Khan
Zaid Khan
Zyad Khan
Clare Kiffer
Savannah Kille
Lily Kim
Chloe Kincaid
Matt King
Jonathan Kinsley
EJ Klezer
Christopher Kline
Rachel Knapp
Taylor Knatz
Kelsey Knott
Jason Kotov
Kaitlyn Kozimor
Brandi Kreiner
Reese Kresslein
Kelly Krok
Eric Kugler
Abigail Kuhlmann
Emily Kurzmiller
Emilee Kuzmak
Ana Kyanko
Andrew Kyle
L
Eric Lamb
Magdalena Lamb
Cambrin Lambert
Kiersten Lang
Stephanie Lang
John Langlois
James Lantz
Emma Larimore
Audrey Larsen
Jason Law
Colton Lebeau
Matt Lee
Lissa Leisher
Victor Leke
Nathan Leppo
Allie Lesert
Jake Leupen
Heather Lewis
Jaden Lewis
Sammy Le≤n
Kate Li
Lanie Lilly
Kristen Lim
Sarah Lippy
Erin Lisle
Jessica Little
Brandi Lookingbill
Avery Lowe
Braedon Lowe
Evelyn Lucado
Isabelle Lucas
Julia Lucas Julia
Caleb Ludwig
Taylor Ludwig
Devin Lust
Shawn Lynch
Dane Lyons
M
Alyssa MacGlashan
Madison MacGregor
Everett Maddox
Sarah Mahoney
Kayla Malloy
Jacob Manion
Miles Mansfield
Faith Marini
Lydia Marks
Margaret Marsden
Makenzie Marsh
Katie Martin
Aiden Mason
Olivia Mason
Nate Masters
Nicholas Matos
Nathan Mattingly
Anna Mattix
Chris Maurantonio
Lydia Mazujian
Rayhan Mbah
Katie McCarthy
Meghan McCarthy
Dean McCorkill
Caleb McDaniel
Joshua McDaniel
Alyssa McFadden
Maryn McFadden
Ian McGee
Andy McGinnity
Keelin McGovern
Lauren McGuire
CJ McKinley
Kayla McKnight
Kieran McMahon
Kate McNamee
Gabriela Mejia
Katie Menges
Jessica Mennerick
Jaden Mentges
Carter Metz
Robby Michael
Daniel Mihm
Aubrey Miller
Ben Miller
Cassandra Miller
Grace Miller
Lloyd Miller
Nick Miller
Rayna Miller
Sydney Miller
Richard Millien
Braiden Million
Thomas Milnes
Miranda Mingee
Olivea Miserandino
Isabella Mitchell
Meg Moeller
Faith Mohr
Luke Molter
Andrew Mombay
Miriam Montgomery
Brittany Moore
Steven Moore
Paige Moreland
Martina Morgan
Ash Morris
Melissa Mosley
Marely Mujica-Cruz
Luke Mullikin
Emily Murphy
Kaila Murphy
MaKayla Myers-Sword
N
Laurel Nagy
Hallie Nave
Julianna Nefflen
Emehlia Nelson
Jake Newman
Anh Nguyen
Jamie Nguyen
Rylee Nieman
Andrew Norton
Max Novak
Emma Novshadian
Danielle Nusser
O
Sydney O'Clery
Allyson O'Connell
Jack O'Connell
Jamie O'Marr
Jameson Oconnell
Cara Olson
Sean Olsson
Sheila Onesty
Taylor Opdyke
Rachel Orem
Peter Oskam
Trish Ostendorf
Sean Owens
Kenny Owrutsky
P
Pearce Packman
Michael Panzarotto
Elisabeth Park
Nicole Parker
Chrissy Parmenter
Brian Paschall
Jessi Pasteur
Julia Patch
Dhaval Patel
Benjamin Pattison
Tyra Paulsen
Corinne Peacock
Savannah Peacock
Leah Pearre
Will Pearre
Blake Pecoraro
Anna Peed
Mehana Pekelo
Michael Pellegrino
Avery Pelletier
Nicholas Penn Nick
Nex Perkins
Chad Petrick
Ally Pickholtz
Hannah Pierce
Aaliyah Pinkney
Faline Pitts
Matthew Ploutz
Sierra Plummer
Elle Poissant
Steph Poole
Josh Popielski
Sarah Post
Stephen Precht
Luke Pressimone
Annie Pruitt
Hailey Pryor
Zach Przybyszewski
Zoe Przybyszewski
Ben Pundt
Q
Brynn Quinley
Carolyn Quintrell
R
Linda Radones Stirn
Sumiya Rahaman
Ryan Raively
Hope Rapp
Gretchen Rathert
Emily Rawlings
Kelsey Rectanus
Emma Reed
Kate Reed
Chelsea Reedy
Dempsey Reeley
Ginger Reinhardt
Chase Resau
Kasey Reshnet
Ben Rettberg
Matt Richards
Courtney Ricker
Gabby Riesner
Ellie Riggs
Emaley Rill
Rachel Rill
Chloe Robbins
Rachel Roberson
Beth Roberts
Nick Robison
Jenna Rodriguez
Heather Rolar
Danielle Romanowski
Randy Rong Randy
Erika Rosales
Tyche Rose
Kiarah Ruby
Autumn Ruskey
S
Jess Sachs
Tyler Sadtler
Sophie Sahm
Safa Saleh
Tyler Saleik
Liz Salmond
Crystal Samoya
Felicia Sandusky
Victoria Sansone
Leiyalee Santana
Yareilys Santana
Ella Santoni
Anna Santoro
Brendan Sapp
Alec Schaeffer
Tommy Schankweiler
Meghan Scheuerman
Garin Schilling
Annie Schinkai
Aubrey Schroeder
Max Schultz
Andrew Scott
Kyla Seitz Kyla
Amber Sellars
Jerad Setzer
Caroline Sewell
Eric Seymour Eric
Ike Shanabarger
Kelly Shanholtz
Zach Sharpe
Kasey Shawver
Lily Sheaffer
Renee Shephard
Naomi Shi
Brigette Shipley
Rachel Shipley
Ben Showalter
Shameel Siddiqui
Jack Sipe
Emily Sisler
Johnathon Skelley
Olivia Skozilas
Jack Sloan
Abigail Slovikosky
Charity Smith
Jerry Smith
Maggie Smith
Sophie Smith
Victoria Smith
Joelle Snader
Sam Snead
Dylan Snyder
Ronni Snyder
Kieran Soliday
Anna Sompayrac
Andrew Spencer
Olivia Spung
William Stafford
Daniel Stallcup
Reagan Stancliff
Jordan Starnes
Loren Steers
Rachael Steers
Meagan Stegemann
Jake Stein
Emily Stillings
Mark Stokrp
Maya Stone
Amanda Stoner
Cassidy Stoner
Amy Streett
Zachary Stricker
Carter Strohman
Molly Supko
Lohini Padmeshika Suresh
Arianna Swaby
Colton Swanson
Nate Sweeney
Trevor Swope
Keziah Sy
T
Zaynab Tabassi
Lorena Tapp
Fatima Tariq
James Tate
Belyanie Taveras
Jacob Teal
Conner Tebbs
Caroline Thompson
Angela Thorne
Kim Thornton
Brison Tichnell
Lixi Tiedemann
Josh Tindale
Laura Tipton
Jameson Toney
Reegan Tracy
Madison Trice
Nicholas Trottman
U
V
Caylee Vacca
Valeria Valencia Quiroz
Sophia Vallandingham
Grace Vanderpool
Visu Vasa
Sarah Vaught
Emily Velotta
Mary-Beth Vento
Carli Vogel
Evin Vural
W
Zach Wagner
Ally Walker
Kiersten Walker
Natalie Wang
Madison Ward
Mia Ward
Dylan Warfield
Mariah Warfield
CJ Wasmer
JJ Weber
Rebecca Weed
Ken Wei
Sam Weidman
Matt Weller
Payton Wenczkowski
Dave Westa
Chad Wheeler
Kristian Whitehead
Tyler Whitehead
Denise Wiley
Christopher Williams
Stephanie Williams
Abbie Williamson
Matthew Willingham
Owen Willoughby
Lexi Wilson
Reed Wilson
Matthew Wineke
Stephen Winkler
Rachel Wisner
Eric Wojtkowiak
Miles Wolfe
Lindsey Wolfsheimer
Roy Wood
Josh Wooleyhand
Adam Wroten
Victor Wu
X
Y
Brayden Yaeger
Jessica Yankowski
Chris Yarber
Karah Yates
Elena Yockman
Andy Youell
Grace Young
Robin Young
Z
Sam Zaloudek
Kathelyn Zapata
Jackson Zaranski
Austin Zeigenfuse
Logan Zeigenfuse
Sarah Zentz
Krista Zephir
Nickey Zhang
Brayden Ziegler
Hannah Zimmerman