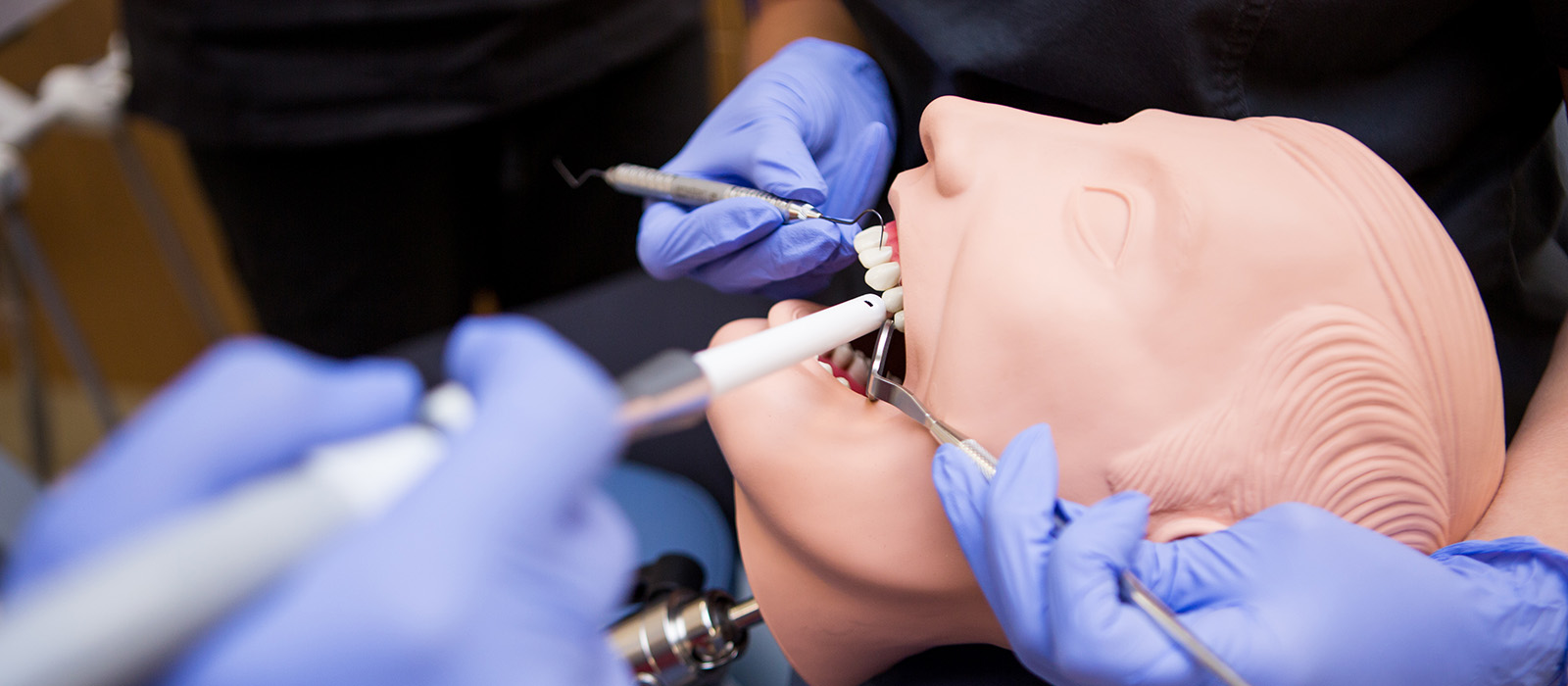 As a dental assistant, you play an essential role in the smooth functioning of a dental clinic. You work alongside dentists, hygienists and other healthcare professionals to provide patients with quality oral healthcare services. Enrolling in a Dental Assistant Program is a great way to advance your career as a dental assistant. It can help you gain recognition, respect and credibility among your peers and employers.
Benefits of a Dental Assistant Program
Here are some of the most significant advantages of dental assistant training:
Enhanced Professionalism: A Dental Assistant Program can help you enhance your professionalism in the workplace. Upon graduating from the program, you are recognized as a qualified and competent dental assistant who has met the standards set by your state regulatory body. This recognition can help you gain respect from your colleagues and patients, and it can also help you advance your career.
Career Advancement: A Dental Assistant Program can help you advance your career in several ways. First, it can make you more competitive in the job market. Many employers prefer to hire those who have taken a Dental Assistant course because they know that these individuals have the skills and knowledge required for the job. Second, it can help you qualify for higher-paying positions or promotions within your current workplace.
Increased Job Security: A Dental Assistant Program can also provide you with increased job security. Many dental clinics and practices require their dental assistants to be formally trained, and they may only consider such individuals for employment. By taking a program, you can ensure that you have a competitive edge over other candidates.
Job Opportunities for Dental Assistants
Dental assistants have a wide range of job opportunities available to them. They can work in private dental clinics, hospitals, public health agencies and other healthcare settings. Some of the most common job titles for dental assistants include:
Dental Assistant
Dental Radiation Technologist
Expanded Functions Dental Assistant (EFDA)
Oral Surgery Assistant
Orthodontic Assistant
Pediatric Dental Assistant
Dental assistants can also specialize in different areas of dentistry, such as orthodontics, pediatrics, endodontics or periodontics. These specializations can lead to higher-paying positions and greater job satisfaction.
How to Choose the Right Program
Choosing the right Dental Assistant Program is crucial for your success in the field. Here are some tips to help you decide on one:
Look for Accreditation: Make sure the program you choose is accredited by a recognized accreditation agency. For example, courses in Carroll Community College's Dental Assistant program are approved by the Maryland State Board of Dental Examiners. Accreditation ensures that the program meets the standards set by the dental assisting profession and will provide you with a quality education.
Consider Your Schedule: Consider your schedule when choosing a program. If you are currently working or have other commitments, you may want to choose a program that is offered online or in the evenings or weekends.
Research the Curriculum: Research the curriculum of the program to ensure that it covers all the topics you need to know for the dental assistant role. Look for courses that cover infection control, dental radiography and dental materials, as these are essential topics for dental assistants.
Carroll Community College walked me through every step of my journey. The instructor engaged us by bringing her personal experience as a dental assistant into the classroom. Her support and encouragement helped me excel in school and confidently embrace a new career. I now have an exciting position in an amazing practice!
Cost and Duration of Programs*
The cost of Dental Assistant Programs varies depending on the type of program you choose and the school you attend. On average, a typical program costs between $3,000 and $5,000. Continuing education courses typically cost between $100 and $500 per course.
The duration of these programs also varies. A typical program takes between 9 and 12 months to complete. Continuing education courses can take anywhere from a few hours to a few weeks to complete.
*Carroll Community College's Dental Assistant Program only takes 3 months to complete, at a cost of less than $1,900. (Tuition assistance may be available.)
Is a Dental Assistant Program Worth It?
Enrolling in a Dental Assistant Program is worth it for individuals who want to advance their careers in dental assisting. It provides several benefits, including enhanced professionalism, career advancement and increased job security. After completing a program, you can go on to take a certification exam such as the Radiation Health and Safety (RHS) examination, required for dental assistants to operate dental x-ray equipment in Maryland. 
Consider your options for a Dental Assistant Program carefully and choose one that meets your needs and fits your schedule. With dedication and hard work, you can succeed in the dental assistant profession and advance your career in dental assisting.
Become a Dental Assistant!