News & Stories
Carrie Snurr: Carroll Graduate Enjoys Success as Published Journalist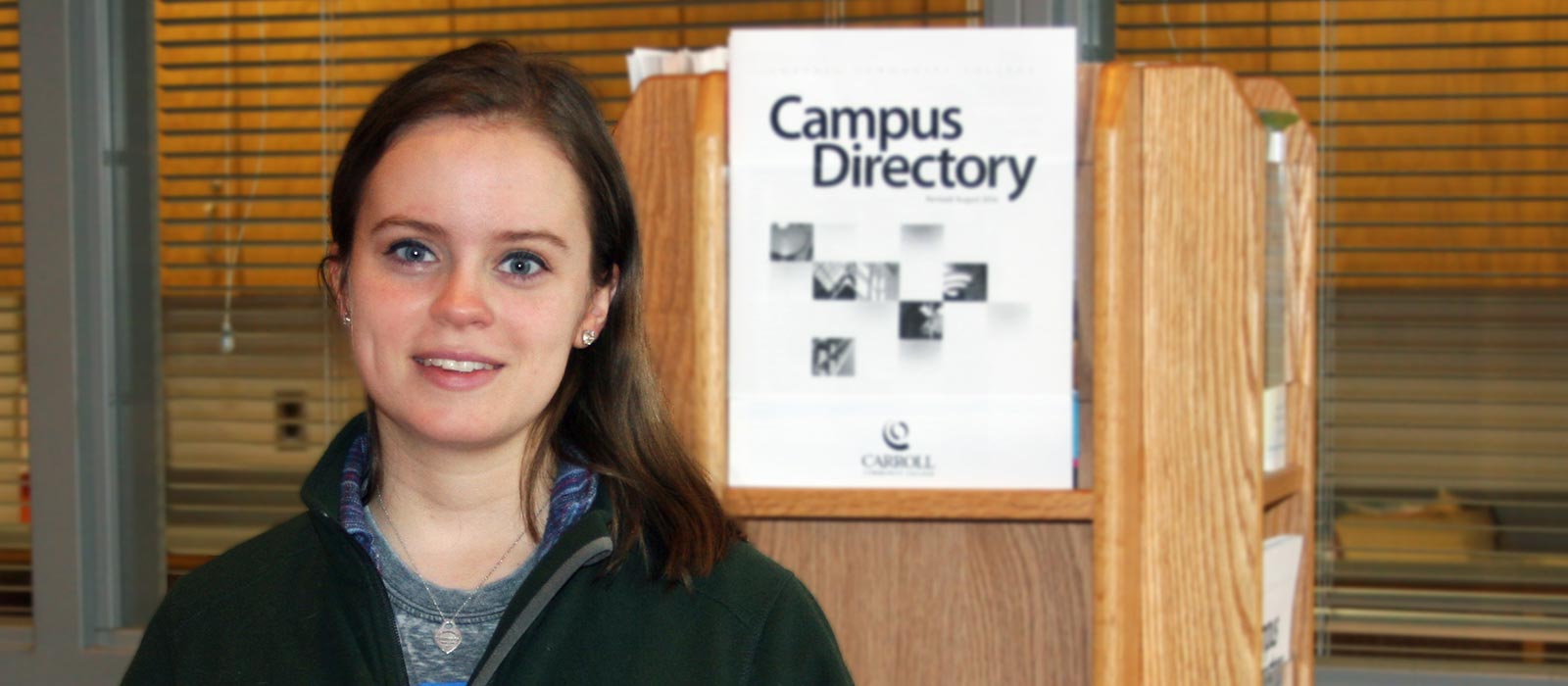 In fall 2013, Carrie Snurr was a first-time student at Carroll Community College. She was a General Studies major, focusing on journalism classes. Today she studies multi-platform journalism at the University of Maryland. She is a staff writer for the Diamondback, one of several campus publications. She also works for Capital News Service (CNS), a news organization/wire service, in a role coordinated through the University.
The 2016 Carroll graduate was also the SGO reporter for The-Quill student newspaper while studying at Carroll. Snurr covered college events in addition to weekly SGO meetings. During her second year at Carroll, she was editor-in-chief of The-Quill.
Perhaps the proudest moment for this accomplished journalism student was when an article she recently penned was picked up by the Associated Press (AP) wire service. The article subsequently appeared in The Washington Post.
"The article I wrote was about a Maryland Senate Judicial Proceedings Committee Hearing," said Snurr. "I covered a bill which would allow for the Maryland Motor Vehicle Administration to regulate self-driving cars with the state police and another bill which would extend Maryland Hate Crime Laws to include police officers."
Snurr, based in Annapolis, covers crime and justice for Capital News Service. CNS works with AP, which circulates articles they publish to national news organizations if they are submitted by AP's deadline. "This specific Washington Post article was the first I had written for CNS," said Snurr. "My story was one of those that has been picked up all over the country."
My story was one of those that had been picked up all over the country… It is a rush having your name in print!
Snurr was excited to see the article had been published in the Washington Post. The article also appeared in the Chicago Tribune and the Baltimore Sun, in addition to several other publications. "Once I saw it was in the Washington Post," said Snurr, "I immediately sent it to my parents. It is a rush having your name in print! At the same time, you know that you have to keep working, and then move on to the next article." Most recently, she covered protests at the Presidential Inauguration.
Snurr credits Carroll with where she is today because when she started college she did not know what she wanted to study. Here she was able to narrow down her academic interest. Attending Carroll also allowed her to save money towards the tuition at a four-year school.
"I honestly don't think I would be at the University of Maryland," said Snurr, "writing for the Diamondback and Capital News Service, if I did not have the experiences I did while attending Carroll." Her mentor, Assistant Professor of English Dr. Michelle Parke, had pointed her to Journalism conferences in New York and Philadelphia, and also helped her navigate negotiations when Snurr was working with Carroll's administration to re-form The-Quill into an independent organization. "Dr. Parke's classes and her guidance while I was editor-in-chief of The-Quill are keys to how well I performed at Carroll."
"Carrie was an excellent student in the classroom," said Dr. Parke. "She was also a skilled reporter and a wonderful leader for The-Quill. It's not a surprise that she is already making a significant mark as a journalism student at College Park, both at the Diamondback and CNS. Carrie has an exciting future ahead of her in the field, and I look forward to continuing to read her outstanding work."
Find out more about Carroll's Journalism Concentration