Communication Studies and Journalism Concentration, A.A.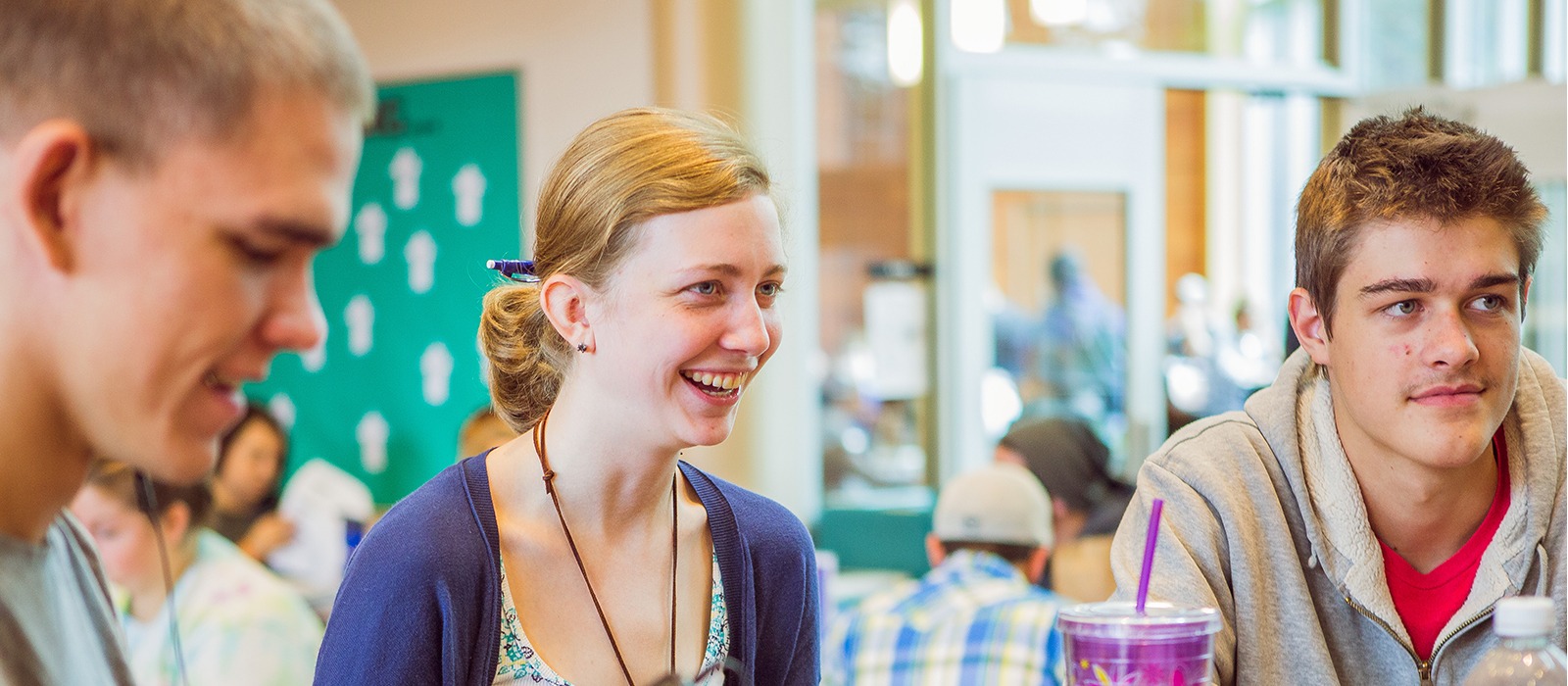 At a Glance
The A.A. in Communication Studies and Journalism degree program at Carroll prepares students to continue their studies in a bachelor's degree program or to obtain an entry-level position in a communications-related field.
Program Length:
Two years, or four 15-credit terms
Helpful Resources
About the Program
Communication skills can take you in many different academic and career directions. Carroll's A.A. in Communication Studies and Journalism degree program will introduce you to several of these fields, including mass communication and marketing, journalism, film studies, communication studies and public communication. You will also explore how communication and media shape our culture and vice versa.
Advisory Board
Our curriculum is designed and continuously reviewed by an advisory board of industry experts and business leaders, ensuring the program meets all current skill and knowledge requirements. You can visit our Advisory Boards page to see the list of Communication Studies and Journalism Advisory Board members, as well as advisory board members for our other programs.
Curriculum
Loading...
Transfers & Careers
Discover Your Passion
Find out what your interests are and how they relate to the world of work.
Transfer
Carroll has transfer agreements with virtually every public college and university in Maryland, as well as many other schools throughout the state and across the country.
Learn more about transferring your courses to a different institution or explore Transfer Agreements by Area of Study.
Please note that Journalism students at 4-year institutions are typically required to complete four semesters of World Language. Please investigate language requirements at potential transfer institutions.
Career
Graduates of Communication Studies and Journalism programs might work as news reporters, writers, editors and publishers.
Communication careers can be found in:
Newspapers and magazines
TV and radio stations
Advertising and marketing
Technical writing and translation services
Social Media
Public Relations
Fundraising and sales
I honestly don't think I would be at the University of Maryland, writing for the Diamondback and Capital News Service, if I did not have the experiences I did while attending Carroll.
Faculty
Carroll's faculty are scholars, researchers and distinguished leaders, selected based on their industry experience, academic excellence and passion for teaching. They possess a wealth of skills and knowledge to share with you throughout your pursuit of an A.A. in Communication Studies and Journalism degree.