News & Stories
Carroll Offers Debt-Free Pathway for Early Childhood Education Degrees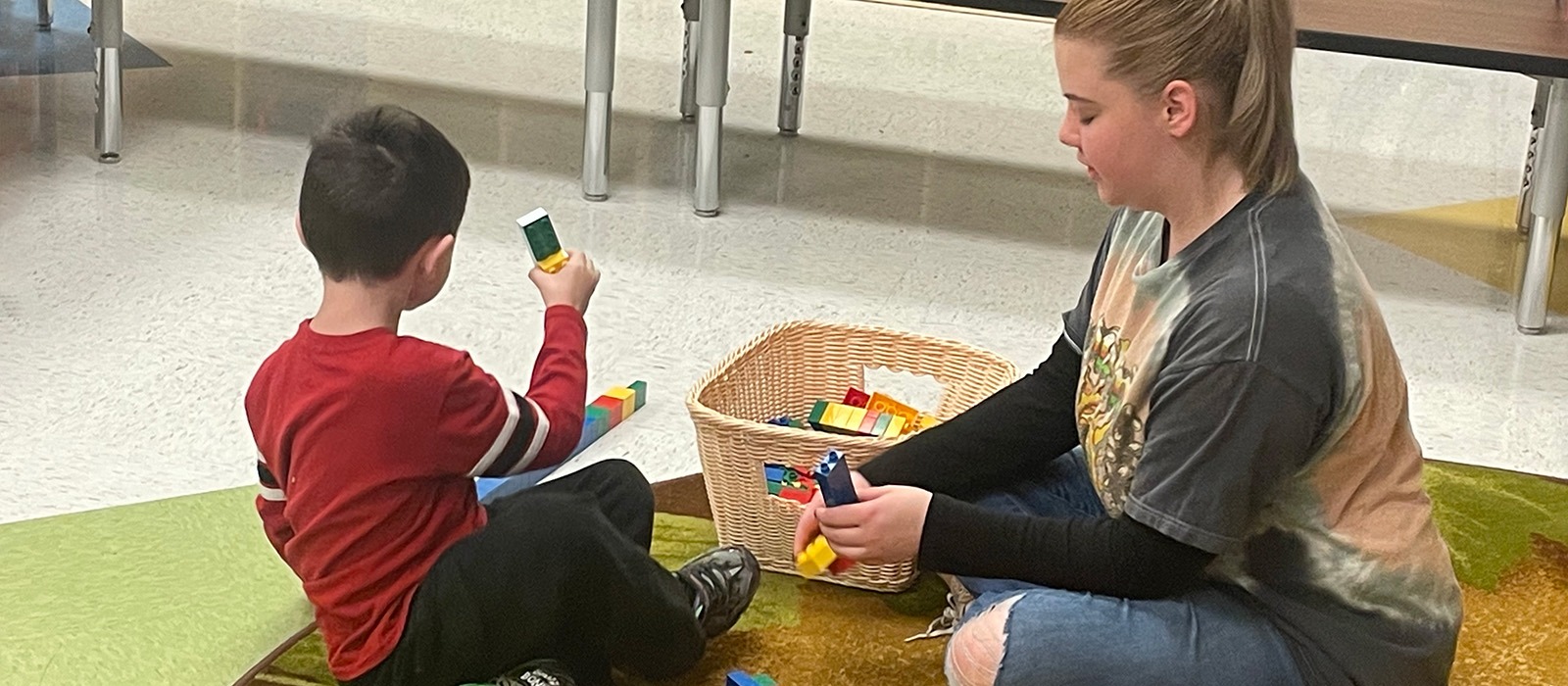 Carroll Community College, in partnership with Maryland Department of Education (MSDE), offers students a path to earn their Early Childhood Education degree debt-free through the Child Care Career and Professional Development Fund (CCCPDF). With the great need for early childcare providers in Carroll County and throughout the state, now is an excellent time to join this in-demand sector.
Since July 2008, Carroll has helped early childhood educators earn their degrees without accumulating student debt by utilizing funds provided by the CCCPDF. The CCCPDF is a tuition assistance program for individuals seeking a college degree in Early Childhood Education, Child Development, Elementary Education or Special Education at participating colleges and universities in Maryland. The CCCPDF fund establishes a grant awarded by the MSDE, which covers tuition, books and college fees.
Participants can range from students entering the program straight from high school to educators who have owned a childcare center for years wanting to further their education. The goal of the funding program is to train more qualified childcare providers in Maryland without them having to encounter the stumbling block of paying thousands of dollars for courses.
All the Support Without All the Debt
"The access to support from the professors and academic tutoring services has helped me grow and become successful," said Aaron Dean, a participant in the CCCPDF program at Carroll. "The Early Childhood Education program coordinator has become a cheerleader in helping encourage my educational path."
Students are supported not just by professors in the Education department and the Academic Services Tutoring program, but also by a dedicated coordinator who works solely with CCCPDF students. This assistance allows participants to focus on being a good role model for children, staying abreast of trends in education, and having the pleasure of working with kids and forming bonds with families, all without the stress of mounting student debt.
To date, Carroll has awarded over $850,000 to more than 130 students. Participants can expect to save a minimum of $10,000 for in-county tuition or $17,000 for out-of-county tuition toward an Associate degree in Early Childhood Education or Elementary Education.
Money-Saving Transfer Opportunities
Two-year students can also transfer to a four-year program at another institution participating in the CCCPDF, such as Towson University, University of Maryland Baltimore County, and Notre Dame of Maryland University, among others. The CCCPDF even covers Master's degrees at select locations.
"Through the CCCPDF, I finished my last couple of semesters at Carroll with my tuition and books paid for," said Aislinn Canavan, a graduate of Carroll's Early Childhood Education degree program. "I have been able to attend Towson University without having to take out student loans and will graduate debt-free, something that seemed like an impossibility before my time at Carroll."
Instead of paying tuition, graduates of the CCCPDF program fulfill service commitments by working in licensed childcare environments in Maryland while in school and for a length of time afterward equal to the years covered by the program. This helps ensure that the investment in the education of the childcare workforce continues in Maryland beyond the education period.
The application window for the CCCPDF program opens on January 1 and closes on March 1. Those interested in applying can contact Jess Sichel at cccpdf@carrollcc.edu to begin the process for the 2023-2024 academic year.
Save $$$ at Carroll!
We offer more than $200,000 in scholarships for new & returning students.