Scholarships
More than $300,000 in Scholarships for Your College Education are Available for New and Returning Students
Don't let the cost of tuition cancel your college plans. Get help paying for your Carroll education by applying for the wide variety of merit-based and need-based scholarships we offer for college students of all types. All new and current students should apply.
How to Apply for College Scholarships
Follow the steps below to apply. Scholarships are not awarded until all criteria have been met and verified.
New students must complete the enrollment application to be considered for scholarships.
If you have not yet filed a 2023 – 2024 Free Application for Federal Student Aid ( FAFSA), please do so today.
Browse available scholarships and submit your application online.
Foundation Scholarships
Students who will attend Carroll in the Fall 2023 semester should apply for scholarships and financial aid now.
Not all awards are based on financial need, so we encourage all students to apply. Eligible students:
Have a 2.0 or higher GPA (College GPA for returning students, High School GPA for new students)
Are registered for at least 6 billable hours
Have a high school diploma or GED
Students need to complete the FAFSA or the MSFAA on the MDCAPS website to be considered for need-based scholarships.
Both applications are available on October 1 of the year prior to the academic year you are applying. For instance, for the upcoming 2023-2024 academic year, the aid applications were available on October 1, 2022.
The online scholarship application will reopen for new applicants until July 31, 2023. Students who applied in the spring will be considered for summer awards without reapplying.

The application includes answering questions regarding your academic plans, past experiences, any special groups of which you are a member.  There is a short essay required. This essay gives you the opportunity to let the scholarship committee learn more about you- your goals and why you are a good candidate for a scholarship.
For more information on the application process, please see our Scholarship Guide or contact foundation@carrollcc.edu.
Scholarships are not awarded until all criteria have been met and verified.
25 or older? New Start Scholarships
Introducing an exciting new option for adult students who are age 25 or older – The New Start Scholarship. Click here for more information.
Merit-Based Awards for Incoming High School Graduates
To be eligible for these awards, qualified applicants must register and enroll as full-time (12 billable hours) students by July 15 for the Fall term immediately following high school graduation.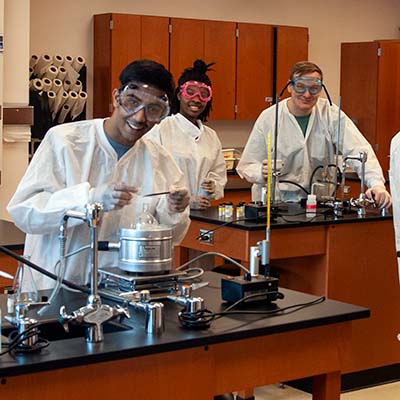 Rising STEM Scholar Award
Are you seeking an exciting career in the STEM field? Students admitted into our prestigious STEM Scholars Honors program receive $500 per semester for two years—that's 20% off tuition towards an Associate's degree. Students who graduate from the Project Lead the Way program offered through the Carroll Career and Technology Center are automatically admitted into STEM Scholars.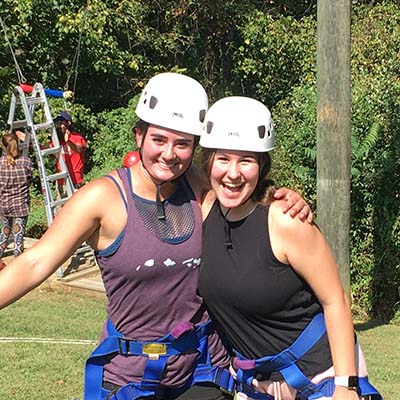 Pappalardo Honors Program Award
Students admitted into our prestigious Pappalardo Honors program receive $500 per semester for two years.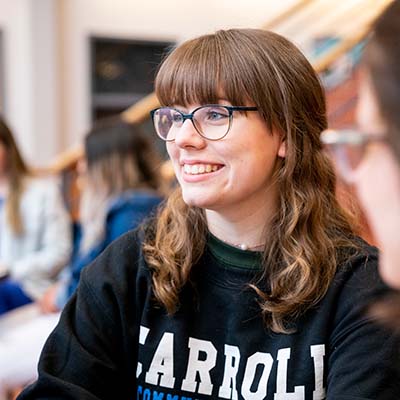 Jump Start Award
High school students who, while dually enrolled at Carroll, had earned a minimum of six (6) college credits with a 3.0 GPA or higher are eligible to receive this monetary incentive when they pursue an Associate's degree at Carroll.
Contact us to learn more about information information about the Jump Start Award.
Special Programs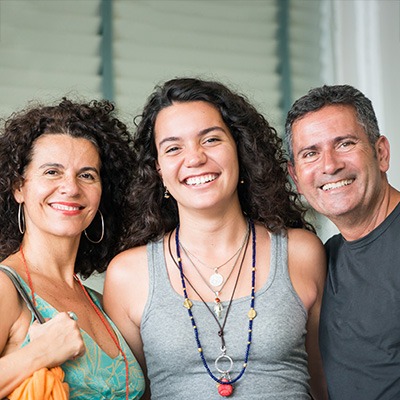 First in My Family Scholarship
The First in My Family program is designed to support first-generation students at Carroll Community College. To be eligible for this scholarship, neither parent or guardian can have graduated with an Associate or Bachelor's degree.