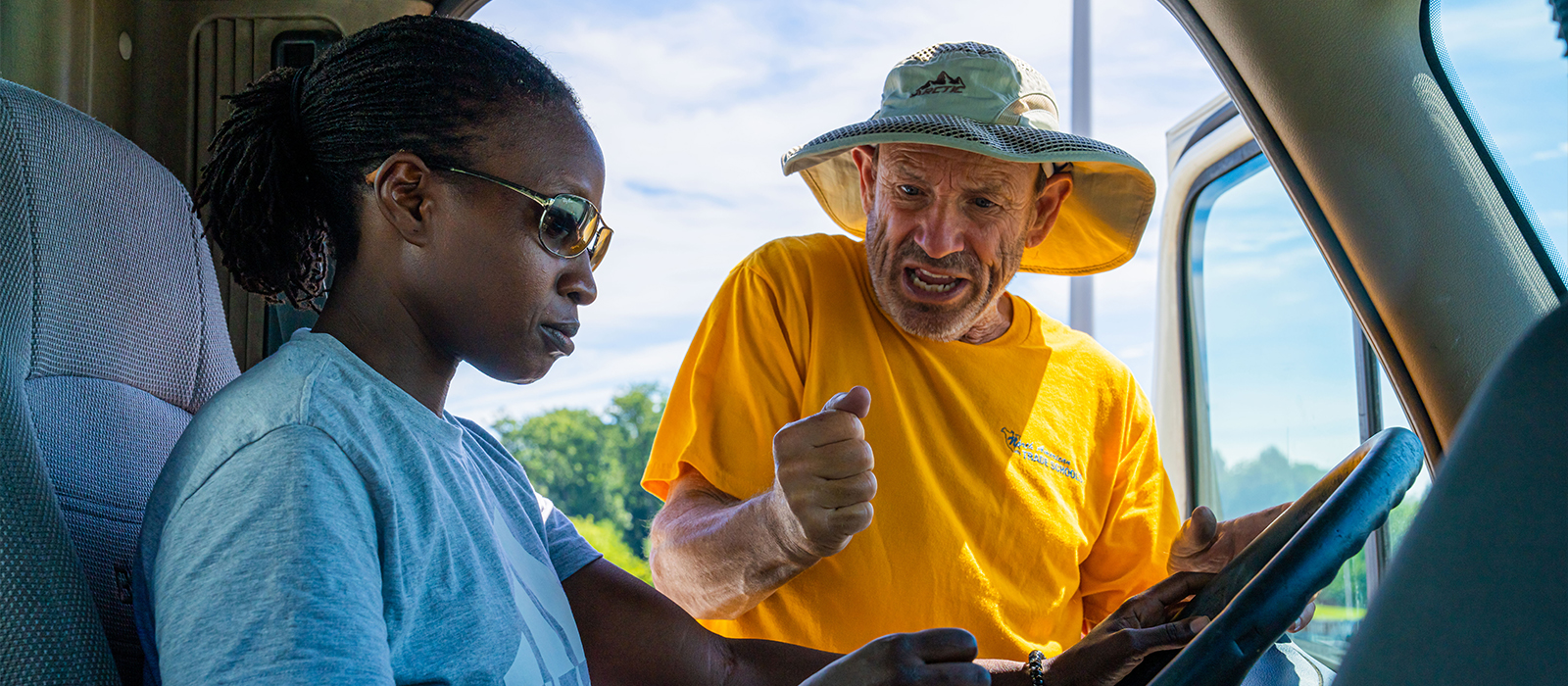 With approximately two months of training, graduates of Carroll's commercial driver's license (CDL) training program, offered in partnership with North American Trade Schools, are ready to hit the road and earn a considerable paycheck. Students begin CDL training in the classroom, learning truck operations, basic controls, pre-trip inspection, yard skills, map reading, how to log trips, emergency protocols and more. The classroom discussion helps prepare students to pass their CDL permit exam.
"With the requisite CDL knowledge and a Driver's Permit under their belts, students can then get behind the wheel of a truck and learn safe operations of tractor-trailer vehicles on our secured driving range," said Janet Ladd, Senior Director of Corporate Services and Workforce Development at Carroll. The driving range is on Carroll's main campus.
By the end of their CDL training, students are prepared to take the Class A commercial driver's license test from the Maryland Department of Motor Vehicles.
"We are attracting not only students who aren't yet employed, but also interest from employers who need drivers," Ladd said.
Why was the CDL training program developed?
The CDL training program was developed in response to local labor market needs. Beyond the numerous job openings in the field, some students feel attracted to the program because of its brevity and almost-guaranteed income upon program completion.
It's a win-win when we can create short-term programs that provide accessible opportunities for students to gain in-demand skills leading to immediate employment. Employers, students and the community all benefit.
Who can succeed as a commercial truck driver?
Tractor trailer trucks are large and more complex than passenger trucks. Students considering this program should feel comfortable operating such large vehicles and be capable of learning a variety of information in a condensed timeframe. While the material may seem overwhelming at first, at the end of the CDL training program, students have the knowledge and skills needed to be successful.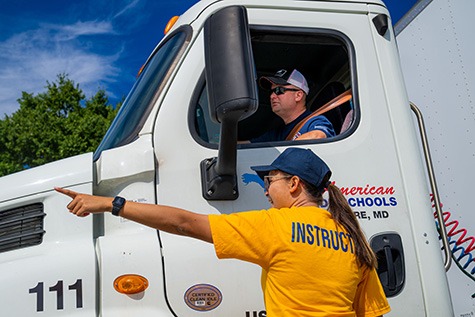 Ladd also said that students considering a career in the field should enjoy working independently, possess a basic mechanical aptitude, and maintain physical strength and stamina, helping them avoid fatigue while driving and engage in the physical labor that is often required to load and unload cargo.
"Employers want to see someone committed to safety," Ladd said. This can include not using substances that can impair driving, respecting the size and weight of their vehicles, and following guidelines and laws about taking breaks for sleeping.
"Additionally, the best truckers stay current in their knowledge of the industry, including equipment, tools and regulations," Ladd continued. "A number of the same attributes, along with a commitment to learn and respect for our instructors and vehicles, would make a student successful in our program."
What does the CDL training program entail?
Carroll's CDL training prepares students for their basic Class A commercial driver's license. This includes vehicles with weight ratings of 26,001 pounds or more. Most Class A vehicles are tractor-trailers, semi-trailers or truck-and-trailer combinations. Other license endorsements requiring further training include hazardous materials, combination hazardous materials/tank vehicles and school bus/passenger operation.
"Students may be eligible for tuition support through our partnership with Carroll County Workforce Development (CCWD)," Ladd said. "The College and CCWD work closely with students to ensure they have what they need to succeed in the program and to secure employment after obtaining their CDL."
The Bureau of Labor Statistics states that in Maryland, the median annual income for a CDL-holding driver is almost $50,000. Over the next decade, the U.S. will need nearly 1 million new drivers because of retirees and others who leave the industry and to account for industry growth. So now is a great time take CDL training at Carroll for this in-demand job!
Fast Track Your Future
Earn a certificate for an in-demand career in just months.