News & Stories
Limitless Potential: PTA Program Alumna Founds Pediatric Centers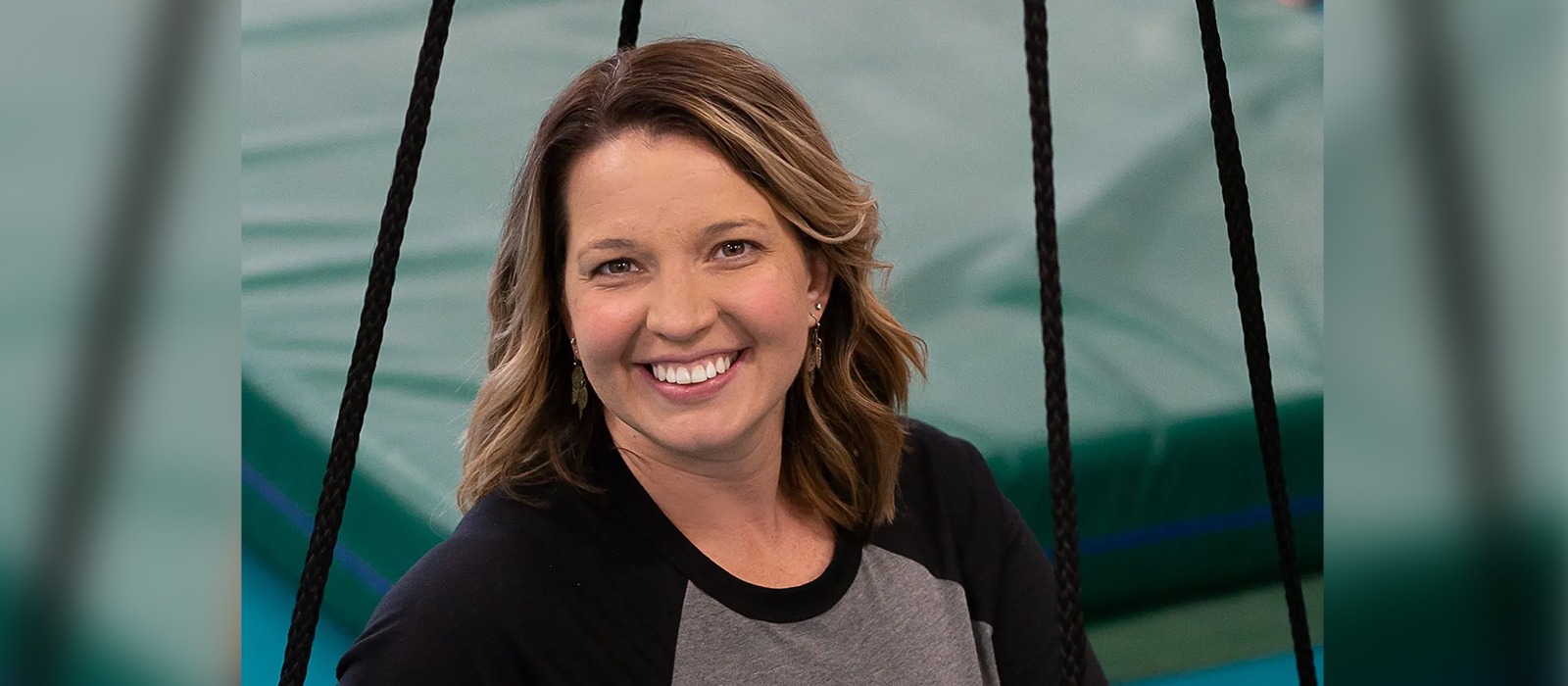 It is a truly satisfying achievement to find a career that not only suits the individual, but also helps others better their lives. When one launches their own business that fulfills both of these criteria, it's all the more impressive. Such is the case with Tina Snyder, a 34-year-old alumna of Carroll's Physical Therapist Assistant (PTA) training program.
Since graduating from Carroll in 2008, Tina has established Pediatric Movement Center (PMC) at two locations, the first in Hagerstown, followed by one in Frederick. The comprehensive sensory gym and therapy clinic offers individualized patient-centered practices designed to empower children with and without special needs.
From her very first visit to Carroll Community College to meet with Sharon Reid, Program Director of the Physical Therapist Assistant program, Tina felt that Carroll was the right place to continue her education. "The staff and students were friendly and caring, the classes appeared to be rigorous, and graduation and licensure rates were great," she said. "I knew I would receive the training I would need to be a good clinician here."
From Carroll to Career
After graduating Carroll, Tina immediately began working at University of Maryland Rehabilitation and Orthopaedic Institute, one of her clinical placements through Carroll's Physical Therapist Assistant program. There she gained even more valuable clinical skills. She then went on to earn her Bachelor's degree at University of Maryland, University College, and from there continued her education through clinical CEUs mostly related to neurological disorders and pediatrics.
Tina had started to work in home health so she could be closer to her family. During this period, she saw patients of all ages with various orthopedic and neurological disorders. "Working with the pediatric population was my passion," she said, "and I knew that I wanted to be working full time with that population."
At that time, there were no multi-disciplinary outpatient pediatric therapy clinics in the Tri-State region, and the families and children Tina was seeing for home health had little opportunity to receive therapeutic or recreational services in the community.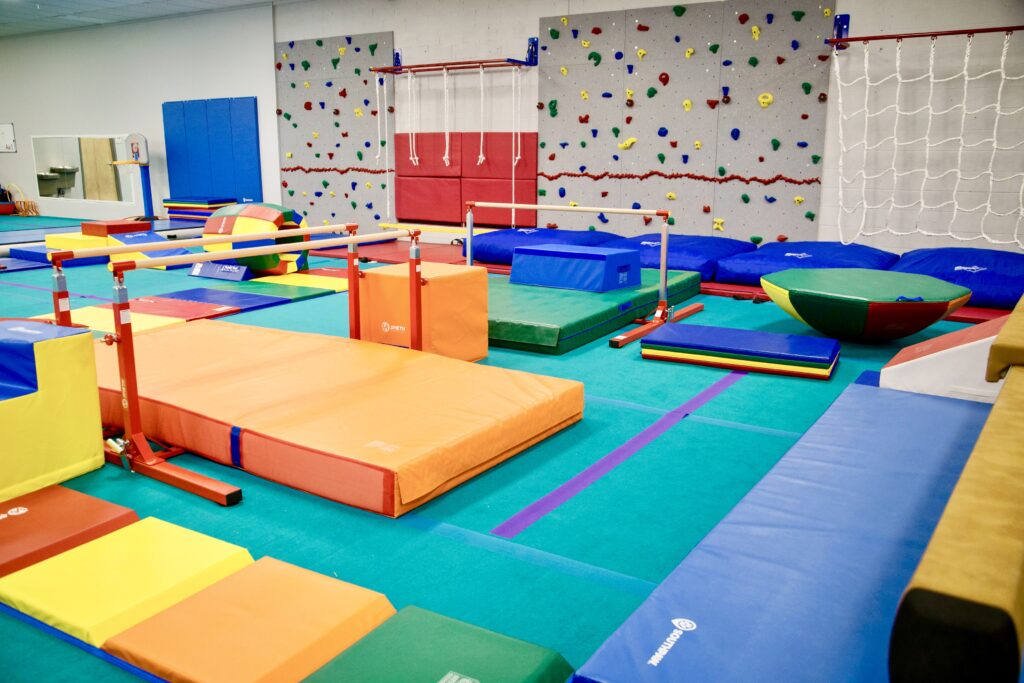 "I knew I wanted to build something different, somewhere fun and inclusive that also provides cutting edge treatments and recreational classes and events," Tina explained. "Somewhere for everyone… I wanted families to have a support system, a place where they could come together and not only watch their children achieve their goals but also build a community of families with similar circumstances."
Building Her Business
She formulated a business plan, mission and vision, then met with her local Small Business Development Center (SBDC). The SBDC helped to refine her plan and connect her with local professionals who helped with financial projections, real estate and logistics. "It wasn't easy to secure financing for a brand-new business with no history," Tina recalled. "But a local bank finally gave us a shot."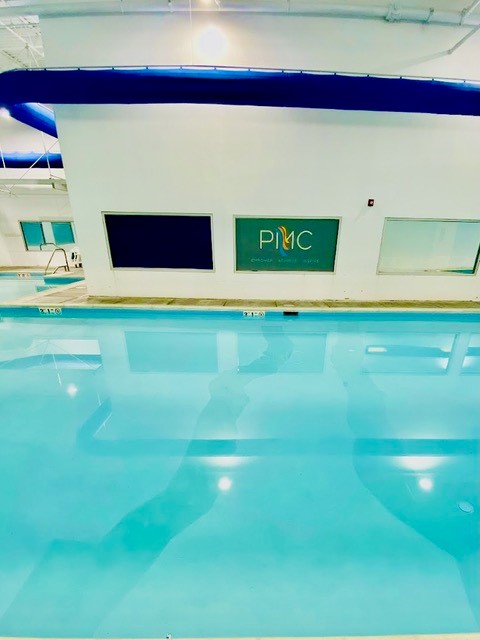 "We were so fortunate to form an amazing team of Physical Therapist Assistant professionals who took the leap of faith with us and became the PMC team. We opened our doors in March of 2017 and never looked back!"
Since opening their first location in Hagerstown, the PMC team has grown from seven people to more than 150. In 2020, they launched a second location in Frederick, MD, and recently opened the first PMC Aquatics Center in Hagerstown in February 2023.
"Our PMC community is amazing and continues to grow every day," Tina touted. "Each child and family who comes through our doors has a special place at PMC."
Paying It Forward
Tina said that it was Carroll's Physical Therapist Assistant program that helped ignite her passion for pediatrics and set her on the path to form Pediatric Movement Center. She reciprocates the impact the College had on her by hosting Carroll PTA students for observation during their pediatric learning modules. "It's such a fun way to impact future PTAs," she said.
The combination of rigorous academics and real-world clinical application has helped students in Carroll's PTA program excel on the national licensure examination. Both the class of 2020 and 2021 (the most recent years stats are available) have achieved a 100% pass rate on the licensure exam, as well as 100% employment secured within six months of taking the exam.
Presently there are quite a few PTAs who graduated from Carroll who are now part of the PMC team. "Carroll graduates have top-notch clinical skills," Tina said. "We love hiring them!"
Apply Today to Become a PTA!