Physical Therapist Assistant A.A.S.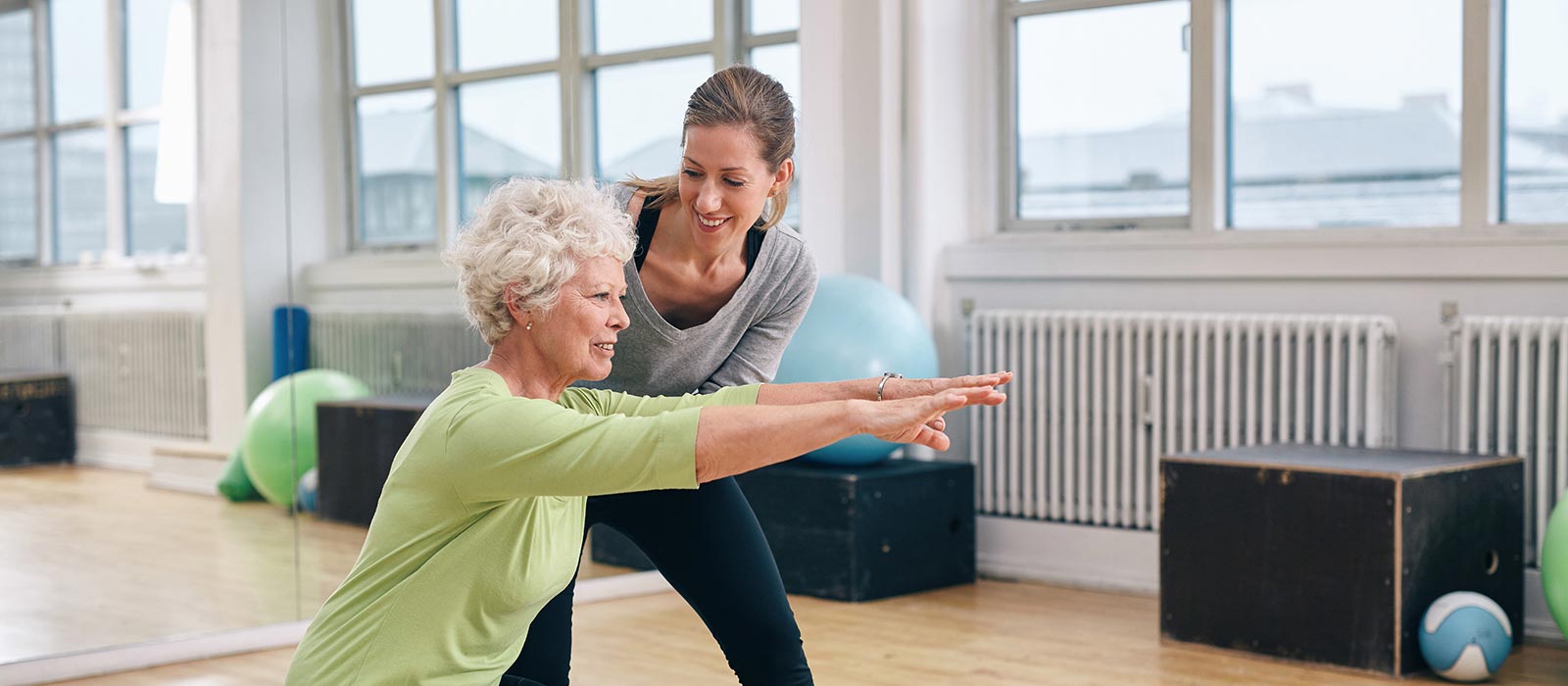 At a Glance
Our selective admission A.A.S. Physical Therapist Assistant degree program prepares you to pass the National Physical Therapist Assistant Examination and obtain your license to work as a PTA.
Program Length:
1 1/2 years
Helpful Resources
About the Program
The Physical Therapist Assistant (PTA) is a skilled technical health care provider who works within a physical therapy service. Under the direction of a Physical Therapist, the PTA performs beneficial rehabilitation services and related tasks for people of all ages, including athletes, children, older adults, and post-surgical, neurological and orthopedic patients.
Over the last two years, Carroll's A.A.S. Physical Therapist Assistant degree program has had a 100% graduation rate and 98% first-time pass rate on the licensure examination, higher than any other PTA program in the state.*
One of the most appealing aspects of being a PTA is that you are never limited in what you can do. Since you graduate as a generalist, you could work in a wide variety of clinical settings and have the opportunity to provide services to a diverse patient population. There is also an unlimited selection of continuing education courses to specialize in or to sample other areas of interest. The APTA offers Advance Proficiency Pathways for PTAs to gain recognition for their skills.
Why choose Carroll's PTA program?
Intensive hands-on training in our state-of-the-art lab with one-on-one faculty support
In-house clinic so students interact with patients early and often
All faculty are practicing clinicians maintaining current skills and abilities
Program guided by an advisory board of professionals and accredited by the Commission on Accreditation in Physical Therapy Education (CAPTE)
CAPTE Accredited
The Physical Therapist Assistant, A. A. S. program is accredited by the Commission on Accreditation in Physical Therapy Education (CAPTE), 3030 Potomac Ave., Suite 100, Alexandria, Virginia 22305-3085; telephone: 703-706-3245; email: accreditation@apta.org; website: http://www.capteonline.org. If needing to contact the program/institution directly, please call 410-386-8259 or email  sreid@carrollcc.edu
Upon successful completion of the PTA program, you may apply to the State of Maryland for a PTA license and permission to take the exam. The exam is administered by the Federation of State Boards of Physical Therapy Examiners (FSBPT) at local testing sites. Students who pass the National Licensure Exam may then apply to other states for licensure without taking the exam again.
Advisory Board
Our curriculum is designed and continuously reviewed by an advisory board of industry experts and business leaders, ensuring the program meets all current skill and knowledge requirements. You can visit our Advisory Boards page to see the list of PTA Advisory Board members, as well as advisory board members for our other programs.
*Gardner, K. Aggregate Program Data. Retrieved from https://www.capteonline.org/about-capte/data-and-research/aggregate-program-data
Curriculum
Loading...
Transfers & Careers
Discover Your Passion
Find out what your interests are and how they relate to the world of work.
Career
Physical Therapy is one of the fastest-growing allied health sectors according to the U.S. Department of Labor. The demand for Physical Therapist Assistants (PTAs) continues to increase, especially as the rapidly aging population faces chronic illness, disabilities and limited physical mobility.
Physical Therapist Assistants work in all types of exciting and challenging settings:
Hospitals
Rehabilitation centers
Skilled nursing facilities
Schools and pediatric settings
Private practice physical therapy offices
Home health agencies
Sports facilities
Research institutions
Median annual salary, dependent on setting, ranges from $47,000 to $52,000.* PTAs who have worked in the field for several years can move into supervisory clinician positions.
Over the last five years, 100% of Carroll's PTA graduates who sought employment were employed within 6 months of graduation. Many students have employment offers prior to graduation, usually from their clinical settings.
The Carroll Physical Therapist Assistant Program has a Facebook page where the Program and graduates post opportunities. Additionally, the College has a listserv which lists all jobs submitted by employers.
*Source: Bureau of Labor Statistics, U.S. Department of Labor, Occupational Outlook Handbook, 2016-17 Edition
Student Financial Summary
2021-2022 PTA student financial fact sheet revised
Transfer
Students intending to pursue a Bachelor's or Master's degree should take ENGL-102 for the Arts and Humanities or English Literature course choice. Certain Physical Therapist Assistant courses may not be transferable.
Carroll has transfer agreements with virtually every public college and university in Maryland, as well as many other schools throughout the state and across the country.
Learn more about transferring your courses to a different institution or explore Transfer Agreements by Area of Study.
Our PTA faculty continue to look at current research and best practices to provide students with a challenging, high quality, functional education and strive to develop critical thinking skills in every student so that, no matter what limitation or dysfunction is present in a patient, our graduates have the skills to provide patients with an optimal outcome.
Faculty
Carroll's faculty are scholars, researchers and distinguished leaders, selected based on their industry experience, academic excellence and passion for teaching. They possess a wealth of skills and knowledge to share with you throughout your pursuit of a Physical Therapist Assistant degree.