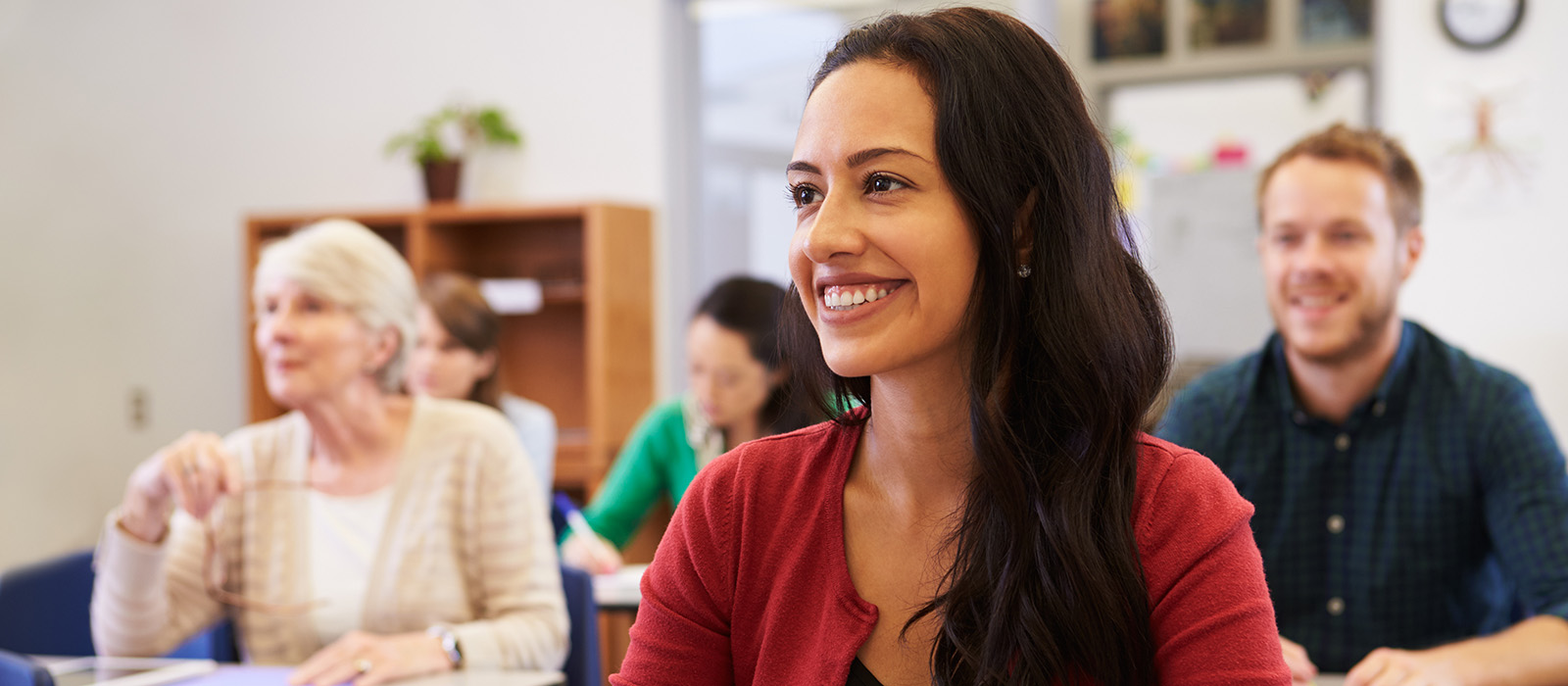 In 2022, Carroll Community College introduced an exciting funding program for adult students looking to begin or resume their higher education journey: The New Start Scholarship. If a student is age 25 or older and is new at Carroll (or returning to Carroll after two or more years), their first class at Carroll may be free, saving them more than $500.
"The New Start Scholarship program was born out of the idea that coming to college as an older student sometimes feels like an uphill climb," explained Dr. Kristie Crumley, Associate Provost of Student Affairs and Marketing at Carroll. "People who are 25 or older are probably working, may have a family, may have other obligations outside of their home. Taking the step to come to Carroll (or return to Carroll) is a change to that person's schedule, and perhaps their comfort zone." The scholarship aims to smooth their transition into college. Offering a free class provides a great incentive for people to decide to enroll at Carroll.
New Start Has a Great Start
The results of the New Start Scholarship program's first semester have been stellar. A total of 119 students was awarded the scholarship in Fall 2022, and most of these took more than the one free class, enrolling in an average of nine credits, the equivalent of three classes that semester.
Recipients of the New Start Scholarship also performed well in their classes. "We find that adult students who come to Carroll are diligent and successful learners," Crumley said. "They are intrinsically motivated to do well—they chose to come back, so why not put in the effort?"
These students also registered for the following Spring semester at a higher rate than other students, even without any financial incentive being offered. (81 of the 119 students from Fall 2022—68.5%—were retained to the Spring semester or graduated, exceeding the College's 60% benchmark.) Students generally enrolled in the same number of credits in Spring as they had in Fall.
"We also found that 40% of the students who qualified for the New Start Scholarship program actually got a better award through Federal and State financial aid," Crumley continued. "We were able to convince them to come to Carroll, and then walked them through the financial aid (FAFSA) process, where their awards were more lucrative than just the one free class."
Going for Their Goal(s)
When Jayme Beaver, a 31-year-old Business Administration major, first decided to take classes at Carroll, she started researching different resources the College offered that could help her. "As a mother of two," she said, "I knew financial support would be extremely helpful to reach my goal. I was thrilled when I came across the New Start Scholarship program. This scholarship recognizes the 25+ year-olds who decide to continue their educational journey. That recognition encouraged me even more that this was the right decision and that Carroll was the right college for me!"
"The Carroll Community College Foundation is excited about sustaining and growing the New Start Scholarship initiative at Carroll Community College," said Steven Wantz, Executive Director of Institutional Advancement & The College Foundation. "Through private philanthropic support, this much needed program has already had an impact, reshaping the trajectory of students' careers and their lives!"
"We are trying to break down at least one obstacle that is in the way of prospective students," Crumley said. "If money is the issue, let's wipe that off the board! Let's help students with that first class so that they can come into our school and see the welcoming, helpful and very supportive environment that exists. We are here to help—whether it's financial aid forms, registration, academic advising, career development advice or academic support. We find that when students come and see all we have to offer, they stay!"
Need Help Affording College?
Carroll has more than $300,000 in available scholarships for new & returning students!