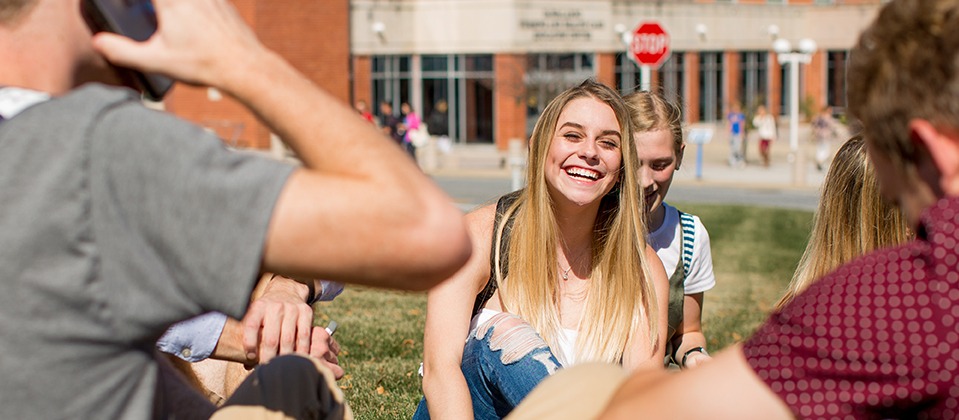 Dual Enrollment, also called Concurrent Enrollment, is when an eligible student takes college classes while still attending high school.

Why do this? Here are nine benefits of being a dually enrolled student:
1. Begin College Earlier
You get a head start on earning college-level credits. (These credits also count toward your high school diploma.) You can even earn an Associate's degree or professional certificate while still in high school!
I'm actually going to graduate high school with a certificate in Computer-Aided Design with a mechanical track (from the College).
2. Affordability
You'll save money! Thanks to recent statewide legislation, Carroll County Public School high school students can enroll in Carroll Community College classes at no cost to them except for fees and books. Many other colleges offer tuition discounts and/or scholarships specifically for dually enrolled students.
3. Transferability
College credits acquired in a dual enrollment program are often transferable to other colleges/universities besides the one where you had earned those credits.
I worked with wonderful advisors (at the College) who helped me choose the most appropriate classes which would transfer to a four-year university.
4. Less Time to A College Degree
Taking college classes while in high school will reduce the amount of credits you need for your degree when you become a full-time college student. That means you can graduate, take fewer credits each semester or transfer earlier!
5. Be College-Ready
You're likely to be better prepared for your first year of full-time college, finding it easier to adjust to the higher demands of college-level courses. You know what to expect!
88 percent of dual-enrollment students who took community college courses in high school continued in college after high school, and most achieved a degree or transferred within six years.
6. Finish Requirements First
You can get core college courses like introductory English and Math classes out of the way in high school, making more room on your full-time college schedule for classes specific to your Area of Study.
7. Figure out Your Future
If you're a high school student in your junior or senior year who hasn't yet decided what you want to major in at college, or what college you want to go to, dual enrollment can help you explore your options and receive valuable guidance from college advisors.
In high school, I did not know which college to attend. Dual enrollment provided me with unique, positive and helpful skills that are beneficial for the future.
8. Academic Resources
Taking college classes typically gives you access to the many useful resources the college has to offer. This can include its library, computer labs and study rooms, providing an alternate stimulating environment for you to do your schoolwork.
9. College Clubs and Events
As a dually enrolled student, you can take advantage of the special interest/social activities on the college's campus as well as live events such as plays and concerts.
For two years I've been in the soccer club and the STEM club (at the College)… I also joined the American Chemical Society Club.
Dual Enrollment gives enterprising students the opportunity to get a jump on their college careers and perhaps even earn their Associate's degree or professional certificate before graduating from high school. In many ways, it grooms them for success in their higher ed pursuits and beyond—reason enough for you and your parents to seriously consider it!