Ways to Give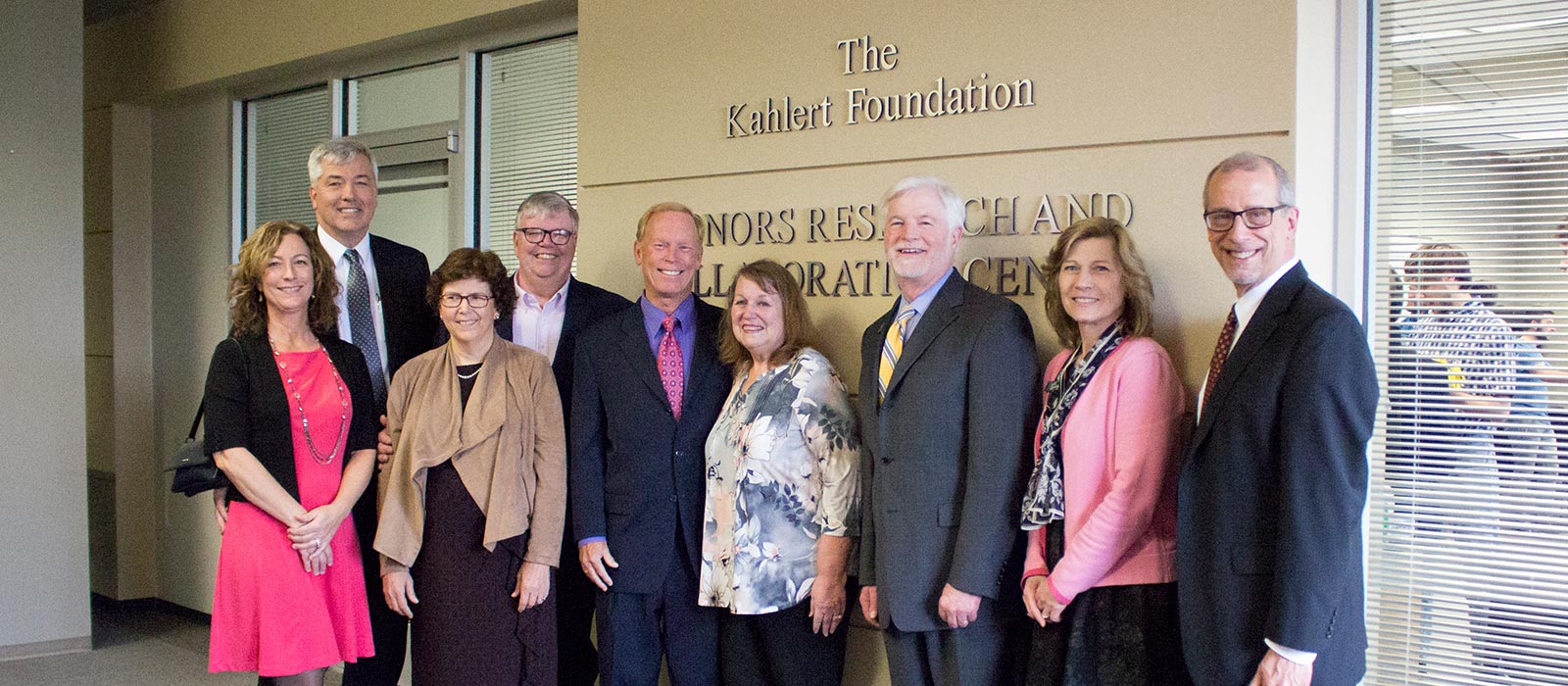 We offer several ways to give to the College. Your donations further our efforts to provide high quality, affordable education for our students.
Why Give?
Providing education and training for students of all ages, lifelong learners and local businesses, Carroll Community College is one of Carroll County's most important assets. The vision and generosity of Carroll supporters translate into important benefits for the College. In addition to funding scholarships for deserving students, we invest in technology innovation, student life and academic programs that support the mission and vision of the College.
As public funding sources dwindle, students struggle to achieve their dreams. Even Carroll's modest annual tuition is beyond the reach of many students without financial assistance. To put it simply, your gift changes lives and contributes to making higher education achievable for students of all ages.
The students attending Carroll work hard to better themselves through higher education, which will give them the tools to succeed in their future endeavors. I sincerely believe my financial support of the College is a good investment in the students, the College, and our community.
Ways to Give
Pledges provide a longer-term commitment over a designated period of time based on an agreed upon schedule.
Gifts of cash are available for immediate use by our Foundation. Checks should be made payable to the Carroll Community College Foundation and can be mailed to the following address:
Carroll Community College Foundation
1601 Washington Road, M261
Westminster, MD 21157
Payments are also accepted through all major credit cards and can be done online.
Double the power of your personal giving. Check with your employer or other organizations with which you are affiliated to find out if they offer a matching gift program.
Gifts of appreciated mutual funds, stocks and certain bonds may enable donors to contribute a larger gift at less cost. Transferring gifts of securities, stocks and bonds to the Foundation is easy and can provide significant tax benefits through income tax reduction as well as elimination of capital gains taxes.
Please instruct your broker to contact us to ensure that crediting of the gift is handled effectively and efficiently.
For those who want their legacy to continue impacting the lives of students at Carroll, there are many options to meet your philanthropic goals through a planned gift using assets other than cash.
Learn more about the many ways you can give with the Joseph F. Shields Legacy Circle.
The Annual Campaign provides funding for current needs. All money raised through these initiatives is used during the same year it is received. Yearly contributions to the Carroll Community College Foundation help sustain the vitality of Carroll Community College and the community it serves.
Gifts to this Campaign have an impact on every student's educational experience and, by extension, our community. Through gifts at all giving levels, donors express their confidence in the mission and vision of Carroll Community College.
The influence of your gift to Carroll Community College is seen in more than dollars. Gifts become textbooks for students, innovative technology for teaching, professional development for faculty, and an opportunity for students to participate in learning activities outside of the classroom. It helps prepare our students to meet the critical workforce needs of our County today and in the years ahead, making the future brighter for themselves and their families.
Every donation contributes to making higher education achievable for students of all ages.
If you desire to make a meaningful difference in the future of Carroll Community College, the President's Society is a perfect place to invest your annual gift.
President's Society is a leadership annual giving group for Carroll Community College. Membership is achieved with a minimum gift of $1,000 to the Foundation.
Become a permanent part of Carroll Community College with an engraved brick near the College's entrance. Donate $100 to impact Carroll's students and be part of its rich heritage.
A personalized engraved brick can serve as a tribute to:
A graduate
A family member or friend
A special occasion
A favorite instructor
A memorial to a loved one
Carroll Community College
Your donation's impact:
Assists with funding student financial aid
Contributes to maintaining state-of-the-market classrooms & laboratories
Builds faculty & program development
Sponsors cultural activities
Ensure you become part of Carroll's legacy by clicking the link below to donate now.
Contact:
Olivia Steadman
osteadman@carrollcc.edu
410-386-8151
Carroll Community College offers a variety of naming opportunities for individuals, families and organizations. Memorialize a space that aligns with your field of interest or an area on campus special to you or a loved one.
You can designate your contribution toward the funding priority of your choice, making a major impact on our students and demonstrating your commitment to higher education. There are no administrative costs and 100% of your gift goes directly to your designation.
A gift of appreciated real estate can provide a charitable tax deduction and elimination of capital gains tax.
Carroll Community College Foundation awards scholarships to new, returning and transfer students, as well as students pursuing particular programs or students of special populations. Scholarships are provided through the generosity of individuals, businesses and corporations in our community.
For an annual commitment of as little as $500, an individual or organization may have a fund named for them.
Carroll Community College Foundation, Inc. is a 501(3)(c) corporation.
The Foundation is a non-profit corporation dedicated to the development of financial resources for the College to support the educational needs of all students, businesses and the entire community.
Beyond the usefulness of your gift, you may receive tax benefits for your donation. Your gift should be made on or before December 31 of the year in which you wish to receive the charitable income tax deduction. Consult your tax advisor for the charitable impact your support will offer to you or your business.
Contact Us
Dayna Aldridge
Phone: 410-386-8150
1601 Washington Road, Room M261
Westminster, MD 21157