About the Foundation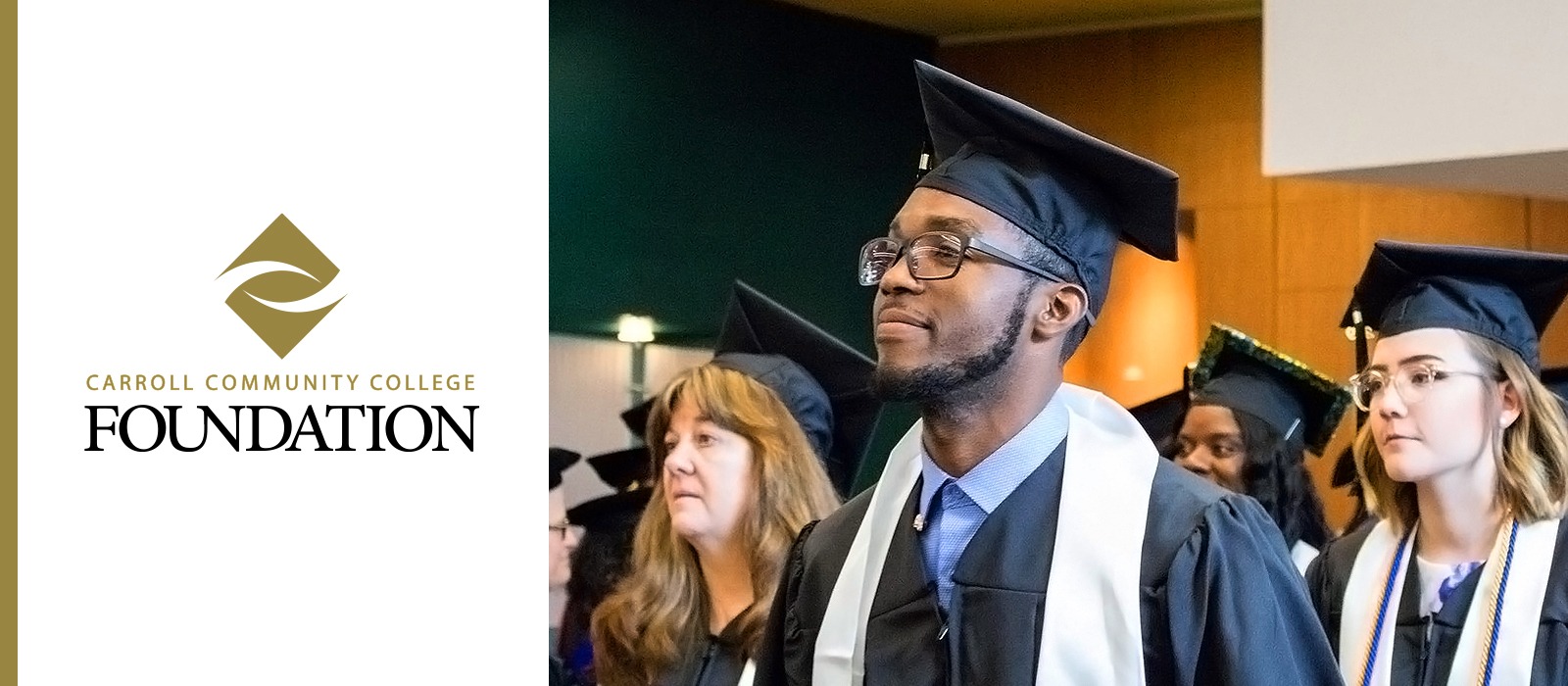 Supporting Student Success & Community Impact
Contributions from generous donors to the Carroll Community College Foundation help sustain the vitality of the College and of Carroll County.
Mission
The Carroll Community College Foundation is a non-profit corporation dedicated to the development of financial resources for the College to support the educational needs of all students, businesses, and the entire community.
Vision
The Carroll Community College Foundation and its Board will seek resources to turn the hopes and dreams of our students and the communities we serve into realities by developing long-term relationships with our donors.
Meet Our Foundation Board
Lorene Shiffler, Blossom and Basket Boutique, President
Benjamin Scheper, Apple Plumbing, Heating & Air, Vice President
Steven Aquino, Aquino Financial Group, Treasurer
Virginia Harrison, Dressing by Virginia, Secretary
Keith Bryan, Retired – Nonprofit Executive
Tony Chiavacci, Kojak Graphics
Joseph G. DiMaggio, Jr., Kelly and Associates
Gary Harris, Farmers & Merchants Bank
Kelly W. Hill, Community Leader
Bernard Jones, Sr., BAE Systems
Denise Lewis, Brook-Owen Real Estate
Dante Liberatore, Liberatore's Ristorante and Catering
Alison Martin – Penguin Random House
Emily Bollinger Miller, Barnes Bollinger Insurance
Lori Sullivan – ACNB Insurance Services
Margaret Welliver, Shelter Systems
Brian Wolfe, Wolfe & Fiedler, P.A.
Meet Our Staff
Steven Wantz, Executive Director Institutional Advancement & College Foundation
Dayna Aldridge, Foundation Specialist
Karen Pelton, Director, Corporate and Foundation Giving and Grants Management
Jamie Adrian, Administrative Associate
Olivia Steadman, Assistant Director of Annual Giving & Special Events
Learn More About the Foundation
Foundation Annual Financial Reports
A complete copy of the audited financial statements, which were prepared by CliftonLarsonAllen LLP, is available by contacting the Foundation Office at 410-386-8150 or foundation@carrollcc.edu.
Other Documents
Contact Us
Dayna Aldridge
410-386-8150 | DAldridge@carrollcc.edu
1601 Washington Road, Room M261, Westminster, MD 21157