OLD Leadership Peer Advisory Group
Take the Lead in Leadership!
Are you an executive, business owner, government director, unit lead or senior HR professional feeling the weight of doing business in a radically disrupted environment? You are not alone.
By joining our new Leadership Peer Advisory Group (LPAG), you'll surround yourself with a select group of high-achieving, dedicated peers with whom you can:
Discuss your most pressing challenges and opportunities.
Vet organizational decisions.
Leverage strengths.
Discover blind spots.
Learn new concepts.
Collaboratively create solutions to your biggest business problems.
Now more than ever, senior leaders and professionals need a circle of allies supporting them in a structured, safe forum. Through the LPAG, participants build leadership excellence to strengthen themselves, their companies and their communities.
Benefits of Becoming an LPAG Member
Accelerate Your Mastery – Accelerate your mastery of advanced management and leadership skills by drawing on the direct experience and best practices of your peers.
Mature as a Leader – Mature as a leader by having your perspectives and mental models challenged and refined by professionals with diverse backgrounds.
Improve Your Decision–Making – Improve your decision-making by working through problems and opportunities with smart, creative people who can identify your biases and blind spots.
Gain Access to Resources – Gain access to resources through a network of deep and trusted relationships.
Outperform Similar Organizations – Outperform similar organizations by implementing the results-driven strategies shared with you in this collaborative and noncompetitive setting.
How Does the LPAG Work?
You and a small group of peers from a diverse cross-section of noncompeting community organizations meet for a half-day once a month to discuss and develop strategies to move yourself and your business forward. Quarterly training and coaching supplements monthly meetings.
Confidentiality: At the commencement of the cohort experience, members are asked to sign a confidentiality agreement, which helps set a foundation of mutual trust and openness throughout the learning experience. Members are reminded of this commitment to confidentiality throughout the program.
Check-In: Members provide a brief status report on the health of their organization/unit, team and personal life. Quick and immediate support is provided if appropriate and/or if an issue is put on the daily agenda for group processing.  .
Issue Processing: The group will work through cohort members' issues, opportunities and decisions through a professionally-facilitated, structured and collaborative discussion that produces greater clarity, concrete decision options, and critical path considerations for implementation. Individuals are asked about next-step progress in subsequent sessions to support forward momentum and accountability toward desired outcomes.
Expert Training: Twice during the program period, a professional with content expertise will provide the group with specialized training on issues and topics members have identified as critical to their growth.
Executive Coaching: Each participant will have 6 hours of individual, 1:1 executive coaching to support personalized needs and leadership development goals. These one-hour coaching sessions can be scheduled throughout the program period at the discretion of the participant and coach.
Meal Provided: Members will share breakfast on Carroll Community College's beautiful Westminster campus as they process issues and deepen friendships that can last a lifetime.
The main differences between LPAG and other peer advisory groups are:
You often will have already developed trusted relationships with the other members of the group, many of whom are leaders within the community.* This element of psychological safety is the number one driver of group performance.
Led by a skilled facilitator and business expert, and backed by a well-established institution of higher education, participants gain access to a professional network of local and national subject matter experts and industry leaders.
You and your fellow group members will have a broader and deeper impact on your stakeholders since many of them will be in the group, providing you an opportunity to work collaboratively to build a better shared future.
The collaborative and educational nature of the forum can impact the individual development, organizational performance and economic vitality of Carroll County and its citizens.
*An in-house option is also available for organizations who prefer to form a group comprised exclusively of their own internal leaders/professionals.
When: Meetings will be held on the same day each month (e.g., first Friday or third Thursday), depending on the preference of the group. Members can therefore plan a year in advance to mitigate scheduling conflicts.
Time: Meetings will begin at 8:30 a.m. and end at 12:30 p.m., with breakfast served during in-person meetings.
Where: Monthly meetings and quarterly training sessions are held in-person at Carroll Community College's Westminster campus. Executive coaching can be held in-person or virtually based on your preference.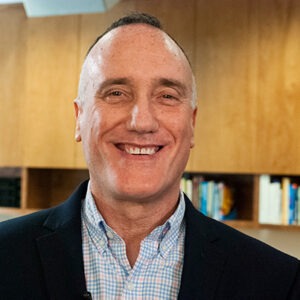 LPAG interactions are supported by a skilled facilitator. Your confidential sessions will be led by Mike Manion, a leadership development trainer and mentor. Manion has facilitated CEO peer advisory cohorts for one of the world's largest CEO membership organizations for more than eight years and hosted an executive leadership radio program for more than four years. He is dedicated to creating a rich learning experience to help all participants succeed.
I have been looking for this type of program for years – this is exactly what I need at this stage of my career, especially during these crazy times. In just a couple of sessions, I have gained so much. Thank you for bringing this unique program to our community.
Become an LPAG Member
Advantage C is now accepting applications for an upcoming Fall cohort.