Commercial UAS (Drone) Pilot Certificate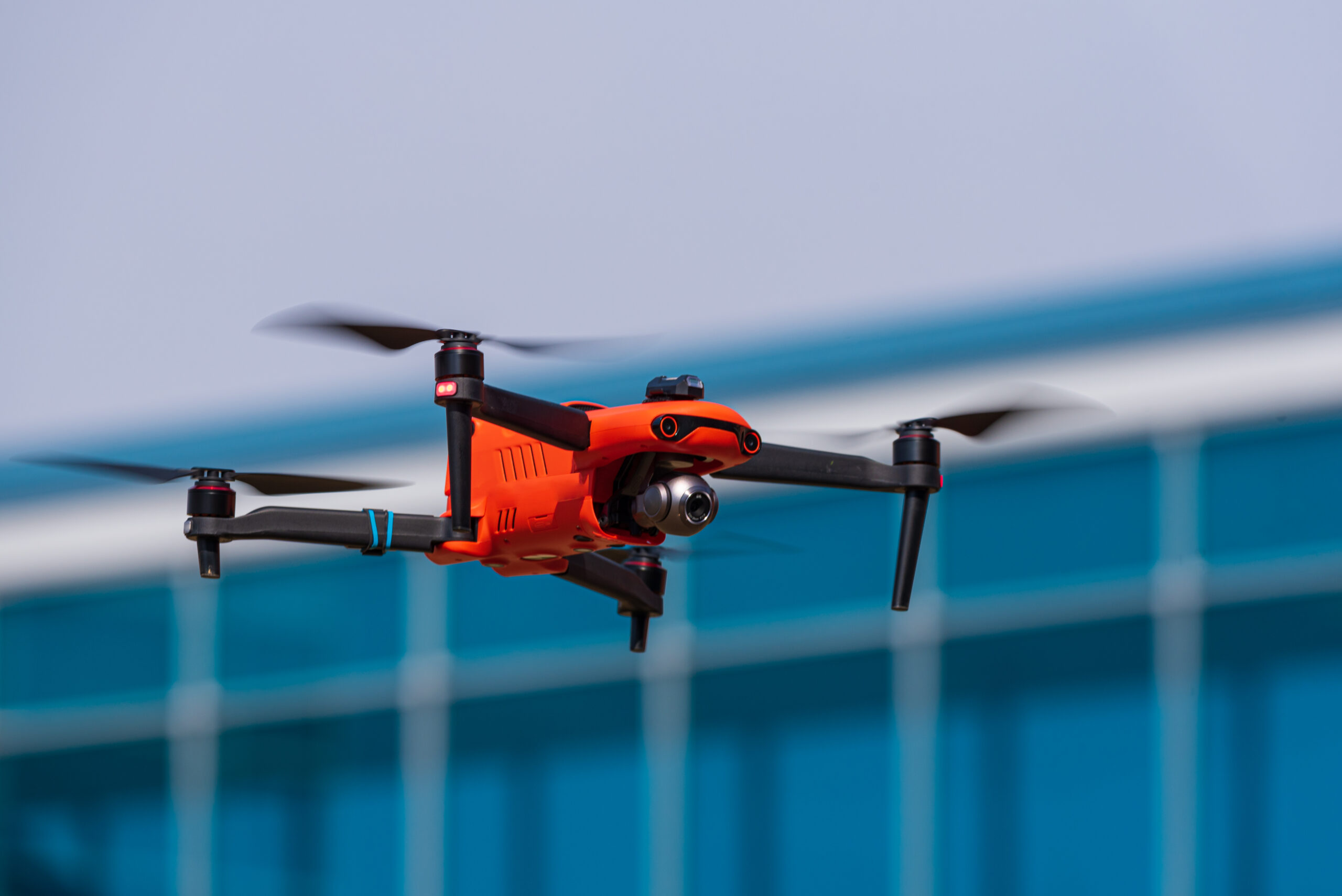 At a Glance
In our Commercial UAS (Drone) Pilot workforce training program, you will get hands-on flight time with industry-leading drones. Learn all the different industries & applications that use drones, and leave with a portfolio of captured footage to show potential clients or employers.
Approx. Number of Hours/Months:
95 hours/4 months
Est. Hourly Wage:*
No Bureau of Labor Statistics available
Min. Occupational Requirements:
16 years old or older; able to read, speak, write and understand English
Commercial UAS (Drone) Pilot Job Overview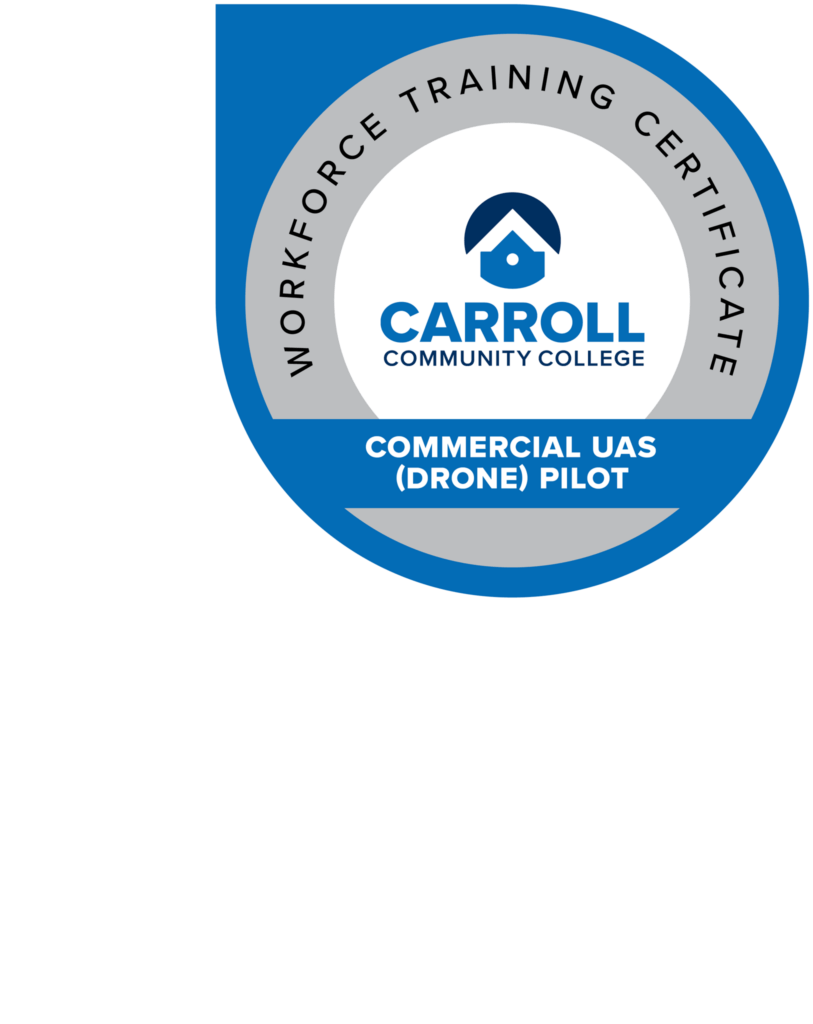 UAS (Drone) use has boomed across a wide range of commercial and industrial applications in which the technology has provided several advantages including data collection, workforce safety and cost benefits. This implementation has created a need for trained pilots and the Association for Unmanned Vehicle Systems International (AUVSI) predicts over 100,000 drone-related jobs will be created by 2025.
Financial Assistance
There's more than $150,000 in funding available to help pay for short-term job training. Up to 90% of costs may be covered to complete this training program.
Licensure/certification earned
Students are prepared for two industry certifications: the Remote Pilot Certificate (Part 107) and the Basic Proficiency Evaluation for Remote Pilot (BPERP) Certificate.
View all current course offerings. Not all courses are offered within every term schedule. Drone will be provided as part of program cost.
Take the first step to becoming a commercial drone pilot. Learn the rules and regulations to become certified and start earning money with your drone. Review all the topics in the FAA Part 107 to ensure you are flying legally. It's not all bookwork as you begin flying on a simulator to help build your stick control while you go through the FAA guidelines. End the class with a night flight demo!
Move from the simulator to actual hands-on flying. Unlike some drone programs, this class will give you the basic skills to fly a commercial drone. Experience what it's like to see the world from 400 feet above the earth. Prepare to sit for the Unmanned Aircraft General – Small (UAG) exam with practice exams and reviews of what might be on the test. Prerequisite: DRN-020 Commercial Remote Pilot Pt. 1.
Now that you are a commercial pilot, take to the skies with professional-grade drones and learn how to capture photos and videos. Learn to plan and fly missions and collect images for your intended purposes. Get experience flying on different drones that are capable of doing a variety of jobs. Show off your skills by completing the National Institute of Standards and Technology (NIST) remote pilot test lane that will show just how much control and accuracy you have. Prerequisites: DRN-021 Commercial Remote Pilot Pt. 2, Part 107 and 15 hours of flight time.
Love taking pictures or videos from the air but not sure what to do with them? Get a foundational understanding of how to edit using industry-leading software for both the visual and data world. Learn the art and science of editing and processing what you capture with your drone. Present your edited images as if you were presenting to a potential client. Get the next steps on how to launch your own business with entrepreneur help. Prerequisite: DRN-022 or DRN-002.
UAS Student Projects
Additional Information & Program Requirements
You must be able to read, speak, write and understand English (exceptions may be made if the person is unable to meet one of these requirements for a medical reason, such as hearing impairment); be in a physical and mental condition to safely operate a small UAS; and pass the initial aeronautical knowledge exam at an FAA-approved knowledge testing center to be a commercial drone pilot.
Students must register for all courses in the series at the same time and the courses must be taken consecutively. Students who are current Part 107 pilots are exempt from DRN-020 and DRN-021.
Related Professional Skills and Job Training courses
Customize and edit photos like a pro! Understand image file types and apply basic photo editing features such as cropping and red eye reduction. Learn to utilize features such as layers, masking and gradients. Discover shortcuts to increase your productivity. Highly recommended: Familiarity with basic computer skills, including keyboard and mouse. Mac computer experience preferred but not required. This course utilizes Adobe Photoshop CC.
Unleash your photo creativity! Create impact with filters by altering lighting effects and changing backgrounds. Apply transparent areas in images to be used with other applications. Learn to retouch and restore old damaged photographs. Isolate image areas by creating and saving masks with specialized tools, commands, modes and layer elements. Learn to adjust the print settings for maximum output from your printer. Prerequisites: Photoshop Level 1 or equivalent experience. Mac computer experience preferred but not required. This course utilizes Adobe Photoshop CC.
Edit video like the pros! Learn to use Adobe Premiere, a widely used, industry-standard software that will give your videos a professional look. Master the basic features of the program and learn to import media, edit video clips, and assemble video and audio to create digital movies for high quality output. Highly recommended: Basic keyboard, mouse skills and familiarity with computers. Mac computer experience preferred but not required.
Be Hollywood ready! Master advanced features of Adobe Premiere and learn the techniques that will set your videos apart from the rest of the crowd. Understand the secrets of special effects for audio and video and when to use them to enhance your project. Edit and mix audio and learn how to generate titles and text to give your movie a polished appearance. Prerequisite: DAP-791 Premiere Level 1. Mac computer experience preferred but not required.

Digital and Social Media Workforce Training Certificate Program
Interested in registering?
Contact our Continuing Education Office (Room A115) if you have any questions or concerns.

410-386-8100 | cet@carrollcc.edu

*Wages are based on data from the U.S. Bureau of Labor Statistics and are estimates only.
**Unless noted, cost does not include any required textbooks and related materials, applicable licensing fees, background check fees, testing fees or prerequisite courses.