Past Graduation Ceremonies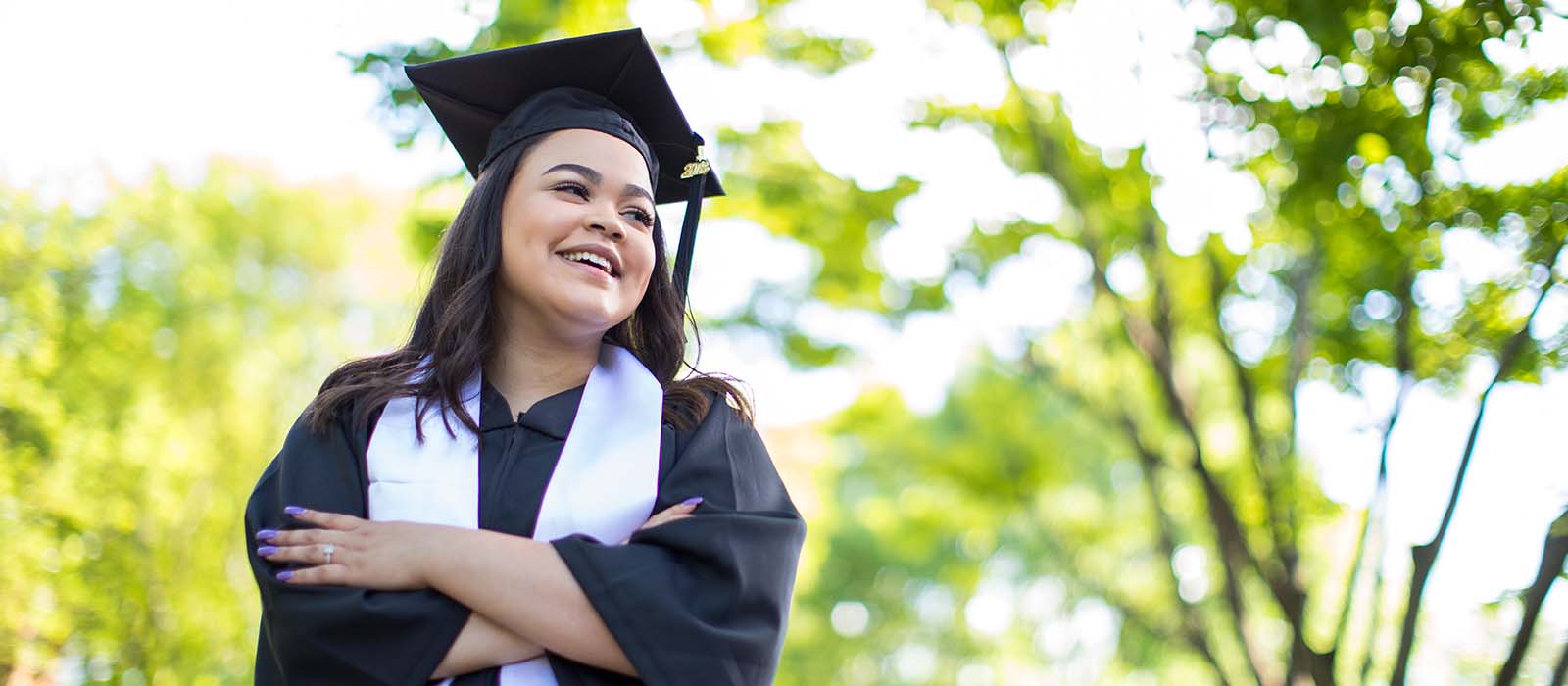 2021 Graduation Ceremony
Dear Class of 2021,
Welcome to the 28th Commencement Ceremony of Carroll Community College. I couldn't be more proud of our Carroll graduates who worked with steadfast determination to achieve degrees and certificates during the 2020-2021 academic year.
While the world has certainly changed during your time here at Carroll, in ways no one ever anticipated, there are many aspects (More…)
Please listen to Dr. Ball's Conferring of the Degrees:
Kelly M. Frager, Board of Trustees Chairperson
Hello 2021 graduates! I am so pleased to be speaking to you in my role as Chairperson of the Board of Trustees at Carroll Community College. Your family, friends, and the entire College community are filled with pride – and joy – for what you have accomplished, while facing so many new challenges in our world, that only a few years ago none of us could have ever imagined. Please accept my heartfelt thanks, on behalf of the College's Board of Trustees, for your perseverance and optimism on this amazing accomplishment.
I also want to recognize everyone here at the College who worked tirelessly to provide high quality education in these rapidly changing times. The faculty and staff adapted quickly to introduce new online and hybrid courses as well as remote working, to teach and support our students in new, innovative ways. Thank you, Dr. Ball, for your leadership and support.
I also want to thank those at the College who worked so quickly to introduce fully online instruction and remote working to teach and support our students. The faculty, staff and leadership team put in countless hours to provide high-quality education and support to our students during these unprecedented times.
In addition to my role here at the College, I have many others – mother, spouse, business owner, trainer, and coach. I can say with confidence that all of you have multiple roles in your life, ones that required you to skillfully manage them while you were pursuing your studies here at Carroll. You will hear today from one impressive graduate, Tiffany Rhoten, who is the student speaker for your class, about her personal journey at Carroll, and how the College played a significant role in enhancing her learning and effectiveness in her many roles.
Please know each one of you is the hero of your journey during your time at Carroll, managing the different aspects of your life, that work together to make you very special.
Congratulations to all our 2021 graduates and best wishes as you embark on the next chapter of your personal journey to be the change you want to see in the world.
Dr. Rosalie V. Mince, Provost
Dear Graduating Class of 2021, It is my privilege and honor to write this letter to you on behalf of the faculty and staff of Carroll Community College. Thank you for allowing us to celebrate your achievements along with you. At Carroll, a lynx is our mascot. The name lynx originated from the root word "leuk", which means light or brightness, in reference to the luminescence of its reflective eyes. A group of lynx is called a chain. You will always be part of our chain, always strongly connected to our bright community of learners.
Please remember that as part of this chain, when you succeed, we all succeed. During your time at Carroll, we have travelled along on your educational journey with you—often leading you and showing you the way, sometimes alongside you, working with you to find the answers, and always right behind you, encouraging you and urging you forward. Even now, when you take a moment to revel in the happiness of achieving this important milestone, we are thinking about your next steps and how we can continue to support you as you transfer to a four-year institution, advance in your career, and contribute to the wonderful society of Carroll County and beyond.
One of the College's core values is Reflection, as we encourage students to reflect on their learning and personal experiences to build knowledge, distinguish truth and develop wisdom. I want you to know that no matter how far you go or how long it is from the time of your graduation, we will continue to hold you near in our hearts and minds, and we always appreciate hearing about your successes. Please take a moment from time to time to think back on your time at Carroll, and recall all that you learned, often despite major challenges, including the unparalleled changes brought on by the pandemic.
Class of 2021, congratulations on your graduation! Savor your accomplishments. We know we are not saying good-bye but rather wishing you well on the next phase of your journey. Thank you for being part of our chain, now and into a brilliant future, one fueled by knowledge, truth and wisdom.
With Lynx pride, wishing you all continued success,
Dr. Rosalie Mince
Provost
Carroll County Sheriff's Office, Sherriff James T. DeWees A.A.S. in Law Enforcement Program
As a result of the partnership between the Carroll County Sheriff's Office Police Academy and Carroll Community College, deputies and officers locally and from around the State pursue their A.A.S. degree in Law Enforcement as a Cohort while attending the Police Academy. Thanks to this innovative program, our graduates will be better prepared to handle and intelligently confront today's challenges. The partnership between our two institutions will benefit the citizens of Carroll County by creating an exceptionally well-prepared workforce, using the abundance of resources the College has to offer.
The phrase "education equals opportunity" rings true in every profession and trade (Less) that the College's graduates pursue, and law enforcement is no exception. And it rings true for me personally. As a law enforcement leader who started my education at Carroll Community College, I experienced first-hand the significant benefits of this fine institution, through its professors, staff members and leadership team.
In order to strengthen the bond and trust between law enforcement and the citizens we protect, we must continue to train and educate police officers to become even better stewards of justice. Congratulations to all 2021 Carroll Community College graduates, but especially the women and men of the Carroll County Sheriff's Office who chose to take on a challenge that few would be bold enough to accept.
James T. DeWees, Sheriff
Carroll County Maryland
Tiffany Frances Rhoten, Class of 2021, Student Response
Hello Class of 2021! Well, it looks like we made it, didn't we? I've heard the saying through heck and high water, but for us, I believe it is more accurate to say that we had to go through COVID and quarantine to get to this moment- graduation. Ahh, do you feel it? That sense of freedom and accomplishment? If not, you will as soon as you feel the crisp paper of your diploma in your hands. Yet, before you get too carried away and shut school out of your minds for good, or at least for a few months anyway, there are a few things that I want to say to you before we go our separate ways.
First, "You are braver than you believe, stronger than you seem, and smarter than you think" (A.A. Milne). This loveable quote from Winnie the Pooh is more than just a few memorable lines in a children's story book. In fact, it's you. You have survived so many challenges- many you probably never even imagined that you would face, like online classes and submitting all of your assignments virtually. And I can't help but feel that you couldn't have walked away from those challenge without being a little more sure of yourself, a little braver, and little bit more ready to take new risks. You also came out stronger. You learned how to advocate for yourself and how to protect others, such as through social distancing and wearing masks. More than that though, you are smarter now than you were when you first walked through Carroll's doors. You didn't take all of those classes for nothing right? I'm sure I speak for so many more than just myself when I say my teachers taught me more than I could have ever learned from simply reading the textbook, and we are all so very grateful for our teachers for that.
The second thing that I want you to remember is that "Adventure is out there" (Pixar's Movie Up). Here at Carroll we have had many opportunities to gain new experiences through clubs and Student Engagement events. As you move forward, beyond Carroll, you will continue to have these opportunities, and I urge you to take them. Try new things, take risks, and stretch yourself beyond your limits. I encourage you to say yes to as many opportunities that you can, that will come your way, as you never know where they might take you or who they might lead you to. I thank the Lord for the doors that have opened for me at Carroll and for the friends that I have made who have taken me to places that I never thought I would go. Yet, even with all of these adventures, I want you to remember "Hakuna Matata" (Walt Disney's The Lion King) because sometimes the stress, or the constant busyness of our lives, can be a bit too much to handle. So, do something fun. It's okay to give yourself a break every once in a while- a treat just for you, especially after working so hard to earn this degree you will receive from Carroll.
Lastly, know that you are special and that "there's no one else who can do the things you do" simply because they aren't you. Carroll Community College has helped each and every one of us to receive the tools we need to succeed. Now it is up to me, and all of you, to decide how to use them to make a difference. Big or small, I know we can change the world simply because of the fact that we already have. So, never stop growing or learning Class of 2021, because the best is yet to come. Congratulations.