Advising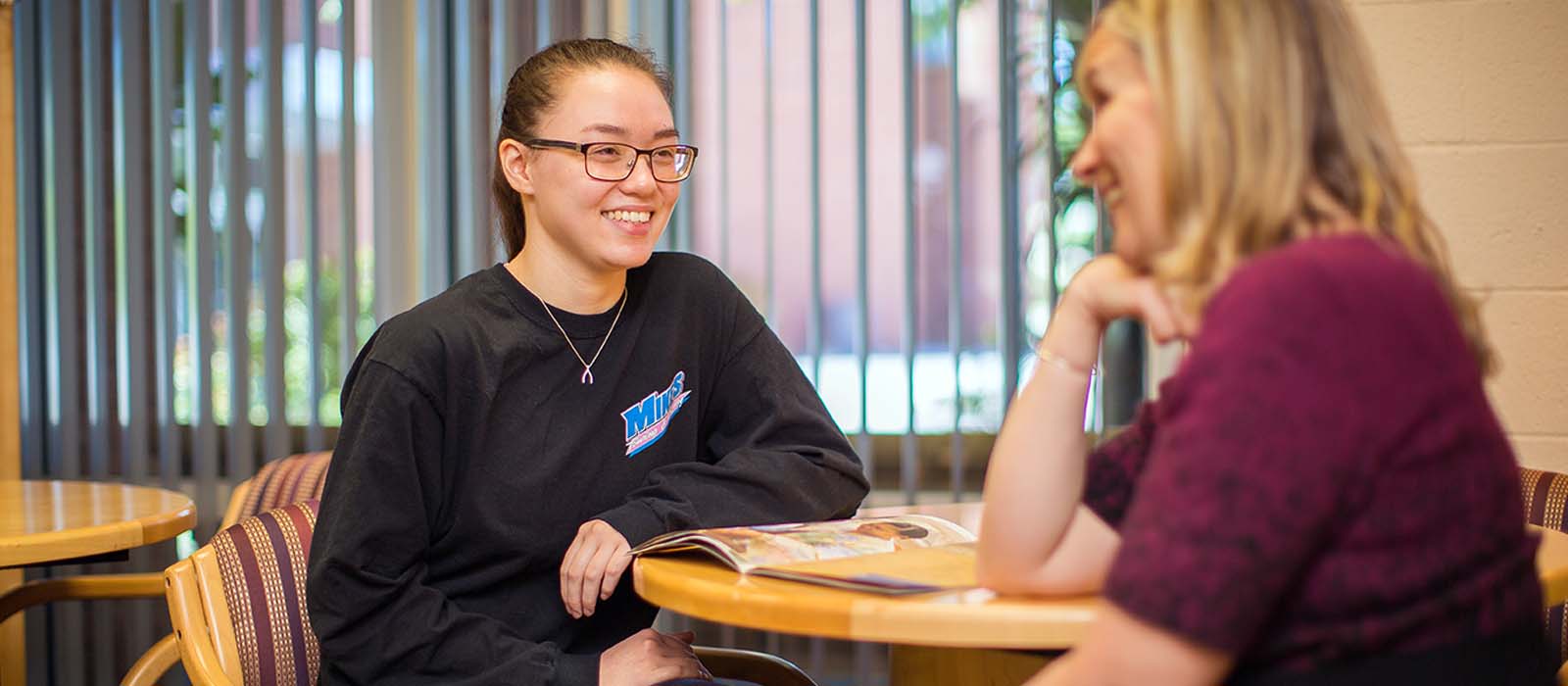 Advising Philosophy Statement
The Advising Department empowers our students to develop a vision of their future, create a pathway to their goals, and move confidently toward their aspirations. We engage our students by actively listening, collaborating, teaching, and developing a genuine rapport built on a relationship of trust. We create an inclusive environment which recognizes our students as unique individuals, helps them identify their strengths, and equips them to realize their whole selves.
We'll guide you to where you're going!
Once you have completed the admissions process, you will be assigned a dedicated academic advisor based on your program of study, providing you with a personalized learning path to success from the time you arrive here up until you complete your degree.
Current students: for help with registration, transfer planning, selecting a program of study and more, schedule an appointment with your advisor.
Your Dedicated Advisor Can Help You with:
Class registration
Transfer planning
Program of study selection
Schedule an Appointment with Your Advisor
If you are a new student, please complete the enrollment application first.
All current students must meet with their advisor before registering for classes.
Simply select your program of interest and click on the advisor's scheduling link to schedule an appointment.
From Orientation to Celebration
At each milestone, your advisor will meet with you to help you chart a successful course at Carroll.
Apply for financial aid and scholarships.
Explore your Area of Study.
Meet with your advisor.
Register for classes.
Go to orientation.
Explore transfer options.
Choose a Degree Program.
Connect with faculty in your program.
Get involved with on-campus activities.
Decide on a transfer destination and create a plan.
Explore volunteer opportunities in Student Engagement (A118).
Visit the Career Development Center (A102) to explore internships.
Apply for graduation with your advisor.
Graduate!
Celebrate you accomplishment.
Contact Advising
The Advising Office is open and offering in-person and remote appointments.

Monday – Thursday | 8:30 a.m. – 6 p.m.
Friday | 8:30 a.m. – 4 p.m.

410-386-8435 | advise@carrollcc.edu