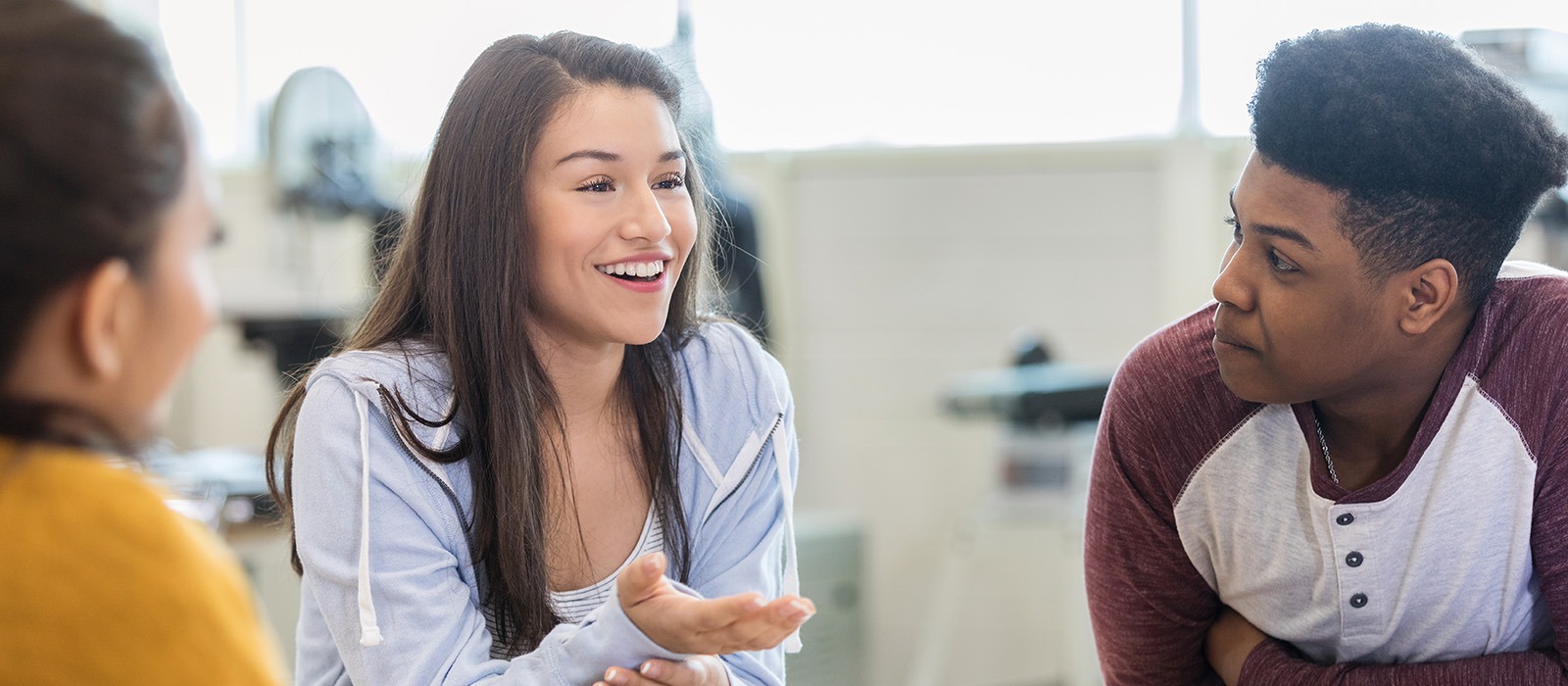 Dual enrollment at Carroll may feel like a sci-fi movie: you can be in two places at once, high school and college. Dual enrollment registration draws many students because they can earn college credits while completing high school at the same time.
Why Do Dual Enrollment?
"Taking dual enrollment classes is an amazing way to transition safely into college-level coursework, see what it's like and build confidence [in these courses]," said Candace Edwards, Senior Director of Enrollment Development. "It's not based solely on a test score, but rather on your overall class performance."
Dual enrollment courses allow students to knock out their general education core classes before entering college. They can then graduate college earlier or spend more time completing their degree, which can present a big advantage to students pursuing a more challenging degree. Dual enrollment for homeschoolers can help these students gauge their academic prowess in a more typical classroom setting.
Dual enrollment courses can also save students money, as these courses are discounted. Plus, those who complete six or more college credits with a 3.0 or higher GPA are eligible to receive a $500 Jump Start Award scholarship once they enroll full-time in credit classes at Carroll Community College after graduating high school.
It's a great way to try out a subject area you may want to pursue in college.
Dual enrollment classes are open to all eligible students in 11th and 12th grades. "Whenever they are ready for the challenge, and it fits into their schedule," Edwards said, "they can check the dual enrollment course list and select the classes that work for their intended academic path."
What's Popular?
Between 450 and 500 students each semester register for dual enrollment. The top classes on the dual enrollment course list include:
English 101
Math 101
Psychology 101
Sociology 101
History 101
"But really, dual students can take anything," Edwards said. "It's a great way to try out a subject area you may want to pursue in college."
Since Edwards began working at the College 22 years ago, growth of dual enrollment at Carroll has skyrocketed. Since the pandemic started, these classes have increased in popularity even more. "Because students were taking classes online during the pandemic," Edwards explained, "they realized they would rather do [college-level classes] and earn credit for college if they weren't going to be in-person anyway."
How Are Dual Enrollment Classes Offered?
Carroll offers dual enrollment courses in both in-person and fully online formats, which helps students be able to fit these classes into their schedule. Carroll also offers some in-person general education core classes and popular electives at CCPS high schools, giving students the opportunity to complete their dual enrollment classes without having to leave their school building. "Students can take college-level core requirements like English and math right in their high school," Edwards said. "If they are successful in the class, they earn both high school and college-level credit."
Edwards likes that her high-level position at Carroll still allows her much direct contact with students "because we're a very small community college that's extremely student-centered. All decisions are made with impact to students at the forefront."
That student-centered philosophy extends to the ease of dual enrollment registration, available online. Why not check out what Carroll's dual enrollment programs can do to help you jump-start your future?
For More Information About Dual Enrollment
Our Admissions Office is open and can meet on campus or remotely. Call or email us with questions or to schedule an appointment with an advisor.

Monday – Thursday | 8:30 a.m. – 6 p.m.
Friday | 8:30 a.m. – 4 p.m.
410-386-8430 | admissions@carrollcc.edu