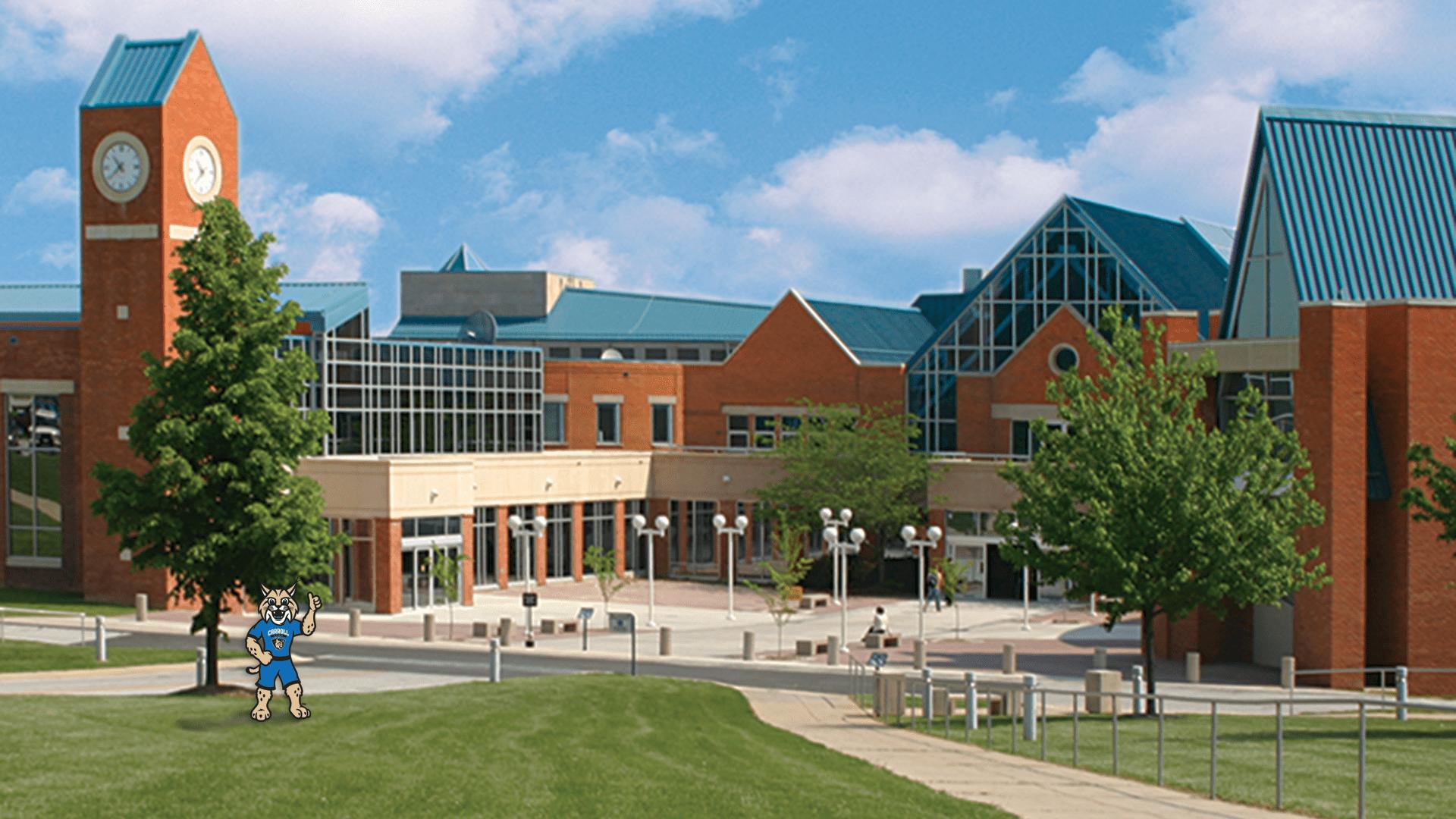 Westminster, MD─ Carroll Community College (Carroll) proudly announces awarding 161 Associate Degrees to students graduating in December 2022. Of those students, 66 earned academic honors, having achieved a cumulative GPA of 3.5 or higher. Twenty-four students earned summa cum laude, or the highest honors status, achieving a GPA of 3.9 to 4.0.
"I am so proud of our fall graduates. Many of our students continue to let us know how they are doing in their continued academic and career pursuits. And over 70 percent of our students continue to live and work in Carroll County. I look forward to hearing from this group about their future achievements and the contributions they will make in the communities in which they live," said Dr. James D. Ball, President, Carroll Community College.
The fall graduates included two students who participated in the College's dual enrollment program, which allows students to take classes at the College and at their high school and simultaneously meet requirements for both high school and college degrees. Timothy John Woodley, of Manchester, attended Manchester Valley High School (MVHS) and Zyad Hamza Khan, of Westminster, attended Westminster High School.
Woodley attended Carroll starting in his freshman year of high school with a customized arts and science program of study. After he finishes his last semester at MVHS later this year, he plans to transfer his Carroll credits to a four-year college in the fall. He especially appreciated the flexibility of scheduling classes at Carroll, the drop-in tutoring resources, and the guaranteed transfer credit that came with completing the associate degree.
"Honestly, I couldn't imagine these last four years without my classes at Carroll," said Woodley. "From the many great professors, I've had and the variety of classes I've been able to take, it's been a great experience. I've definitely had a unique high school experience, spending more time at Carroll than at my high school. Plus, for dual enrollment students, it's free, and the college credit is guaranteed if you pass the class."
"Thanks to the dual enrollment program between Carroll County Public Schools (CCPS) and Carroll I have earned my second associate degree and have over 100 college credits," said Khan. "For any high school student on the fence about whether to take dual enrollment courses at Carroll, I would highly recommend it. As someone who was also on the fence, it was a choice that has impacted my life in a positive way," he said.
The fall graduates also included Kelsey O'Malley, the first in her family to earn a College degree. "I chose Carroll Community College because of wanting to start my college degree in an area close by. The staff is amazing and has given me confidence in my schoolwork," she said.
She lives in Mt. Airy and attended Linganore High School. She majored in Business Administration and is currently working full-time as an office assistant. She plans to continue working while attending Penn State worldwide campus to pursue her bachelor's degree.
O'Malley said the staff and faculty were always available to answer her questions and offer support. Her advice to other students is "to not give up on yourself, ask questions, and work your hardest, and to be proud of what you are accomplishing."
To see the full list of the fall graduates, go to https://www.carrollcc.edu/current-graduates
To learn more about Carroll's programs, go to https://www.carrollcc.edu/. For information about the dual enrollment program, go to https://www.carrollcc.edu/admissions-aid/teens-and-high-school-students/dual-enrollment/.
-END-
##
Carroll Community College's mission is Empowering learners. Changing lives. Building community. Carroll Community College (Carroll) provides accessible, high-quality educational opportunities to advance careers, enrich lives, and strengthen the community we serve. Carroll offers academic and career preparation leading to transfer to four-year colleges and universities, and for direct entry into professional opportunities. Carroll Community College is located at 1601 Washington Road, Westminster, Md., 21157. Visit us on our website at www.carrollcc.edu.
View our YouTube channel