Theatre Concentration, A.A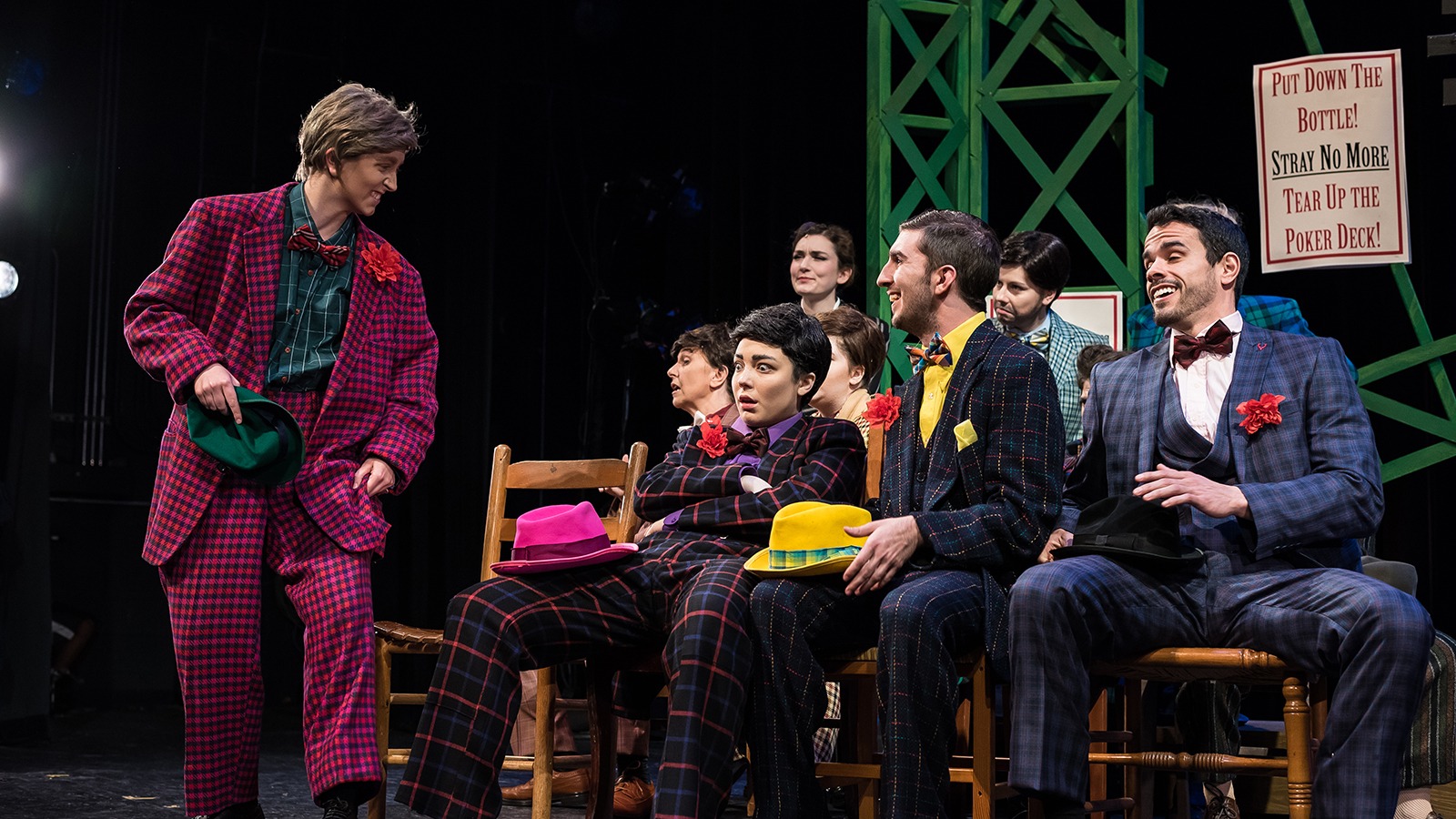 At a Glance
If you want to pursue a career in theatre or the performing arts, the Associate degree in Theatre program at Carroll offers in-depth, high-quality instruction with plenty of practical technical and production experience.
Program Length:
Two years, or four 15-credit terms
Helpful Resources
About the Program
Turn your passion for the performing arts into a career as a Theatre major!
Our Associate degree in Theatre prepares students with knowledge and skills in theatrical concepts, expressive communication, live performance, technical theatre and stage production. The required course sequence provides the foundation of training and experience necessary to succeed as a professional artist able to create the "magic" of theatre.
Why choose Carroll for your AA in Theatre:
Hands-on instruction teaching professional production values for theatrical performances
Start networking in your first semester working with seasoned designers and directors
No upper classmen or graduate students to compete with for roles
Small class sizes for more individual attention and professor availability
Advisory Board
Our curriculum is designed and continuously reviewed by an advisory board of industry experts and business leaders, ensuring the program meets all current skill and knowledge requirements. You can visit our Advisory Boards page to see the list of Theatre Advisory Board members, as well as advisory board members for our other programs.
For information about Carroll's upcoming shows, visit our Theatre Season.
For news and updates, visit the Carroll Theatre Program's Facebook page.
Check back to find out more about auditions and future theatre productions.
Curriculum
Loading...
Transfers & Careers
Discover Your Passion
Find out what your interests are and how they relate to the world of work.
Transfer
Graduates of the Theatre Concentration program can continue their education towards a BA or BFA degree at other colleges/universities in Maryland or other states or even conservatory programs.
Carroll has transfer agreements with virtually every public college and university in Maryland, as well as many other schools throughout the state and across the country.
Learn more about transferring your courses to a different institution or explore Transfer Agreements by Area of Study.
Career
Throughout your time at Carroll as a Theatre major, you'll network with industry professionals while learning the proper techniques and skills to help you ace auditions and land theatrical jobs.
Career paths in Theatre include:
Actor/Entertainer
Director
Playwright
Set Designer
Light & Sound Technicians
Arts Administrator
And more
There are even CEOs of companies, marketing advisors, social activists, lawyers, judges and others who began their careers with a Theatre degree.
The acting courses challenged me to grow as a versatile actor which I applied to my roles in the various theatre productions I took part in. I worked on the productions on and offstage, as an actor and the hairstylist and makeup artist. The Theatre program at Carroll not only enhanced my abilities in the performing arts, but also taught me how applicable theatre principles are to real life.
Faculty
Carroll's faculty are scholars, researchers and distinguished leaders, selected based on their industry experience, academic excellence and passion for teaching. They possess a wealth of skills and knowledge to share with you throughout your pursuit of a Theatre degree.
News