Arts and Sciences, Psychology Concentration, A.A.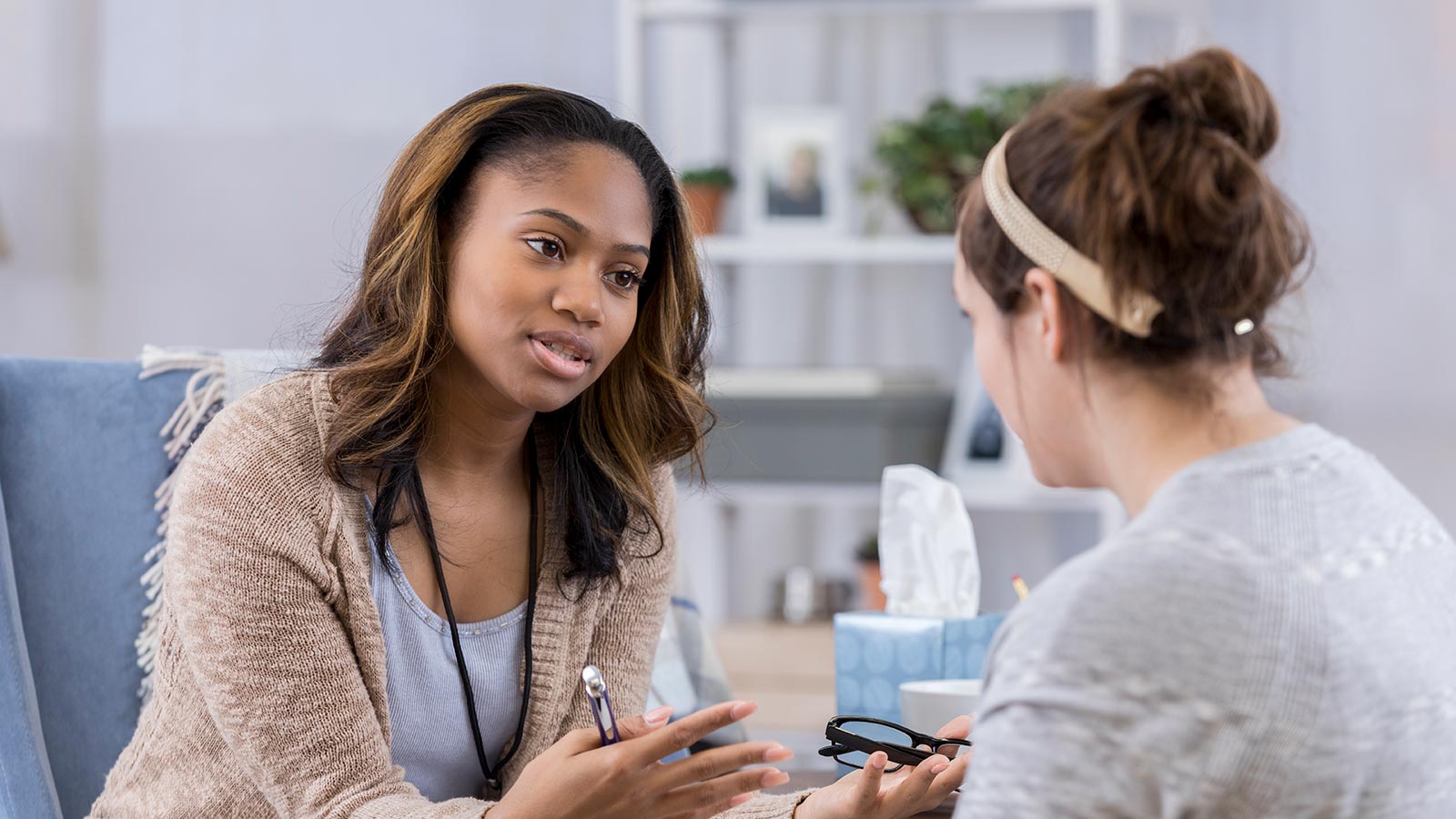 At a Glance
The Associate degree in Psychology program at Carroll Community College prepares students to transfer to a 4-year university to complete their bachelor's degree in Psychology or a related discipline.
Program Length:
Two years, or four 15-credit terms
Helpful Resources
About the Program
Through the Psychology discipline, we gain a better understanding of how infants, children, adolescents and adults think, change, behave and interact in contemporary society.
Students in Carroll's Associate degree in Psychology program gain knowledge of the many sub-fields of psychology, including Human Development, Adolescence, Social Psychology, Counseling, Clinical Psychology and Human Sexuality. This exceptionally versatile field allows Carroll to partner with community advocates, professional athletics, criminal justice and business/consulting specialists to enhance learning opportunities.
Students leave our program better prepared to think critically, research new perspectives and communicate effectively regarding applied issues.
Why Carroll for your Psychology AA degree:
Campus events and psychology organizations* provide students opportunities to learn outside the classroom.
Free OER (Open Educational Resource) textbooks in select classes provide affordable content.
Opportunities to complete psychological internships under faculty supervision.
Articulation agreements with many 4-year universities better enable students to transfer seamlessly.
Our Psychology Advisory Board, consisting of community mental health professionals, educators and teaching faculty, allows Carroll to better serve students.
*Carroll Undergraduate Psychology Society (CUPS)
CUPS is an organization for students interested in psychology. Students do not have to be studying psychology as their field of study, and there is no minimum GPA. If interested, please contact Eric Hess.
Advisory Board
Our curriculum is designed and continuously reviewed by an advisory board of industry experts and business leaders, ensuring the program meets all current skill and knowledge requirements. You can visit our Advisory Boards page to see the list of Psychology Advisory Board members, as well as advisory board memberseonsite.io/ for our other programs.
Curriculum
Loading...
Transfers & Careers
Discover Your Passion
Find out what your interests are and how they relate to the world of work.
Transfer
Carroll has transfer agreements with virtually every public college and university in Maryland, as well as many other schools throughout the state and across the country.
Learn more about transferring your courses to a different institution or explore Transfer Agreements by Area of Study.
Career
Graduates of our Psychology program may go straight to working as a behavioral specialist, addictions counselor or another associate-level behavioral professional. Psychology professionals can be found in schools, universities, hospitals, research facilities, social service agencies mental health centers.
According to the U.S. Bureau of Labor Statistics, employment of psychologists is projected to grow 14% from 2018 to 2028, much faster than the average for all occupations.
I had always had somewhat of an interest in the psych field, but it wasn't until Psych 101 that truly sparked a love for the field. [The instructor] brought the content to life and, above all, truly showed by example that Psychology in general requires a desire to help and love others.
Faculty
Carroll's faculty are scholars, researchers and distinguished leaders, selected based on their industry experience, academic excellence and passion for teaching. They possess a wealth of skills and knowledge to share with you throughout your pursuit of a Psychology degree.