Business Management, A.A.S.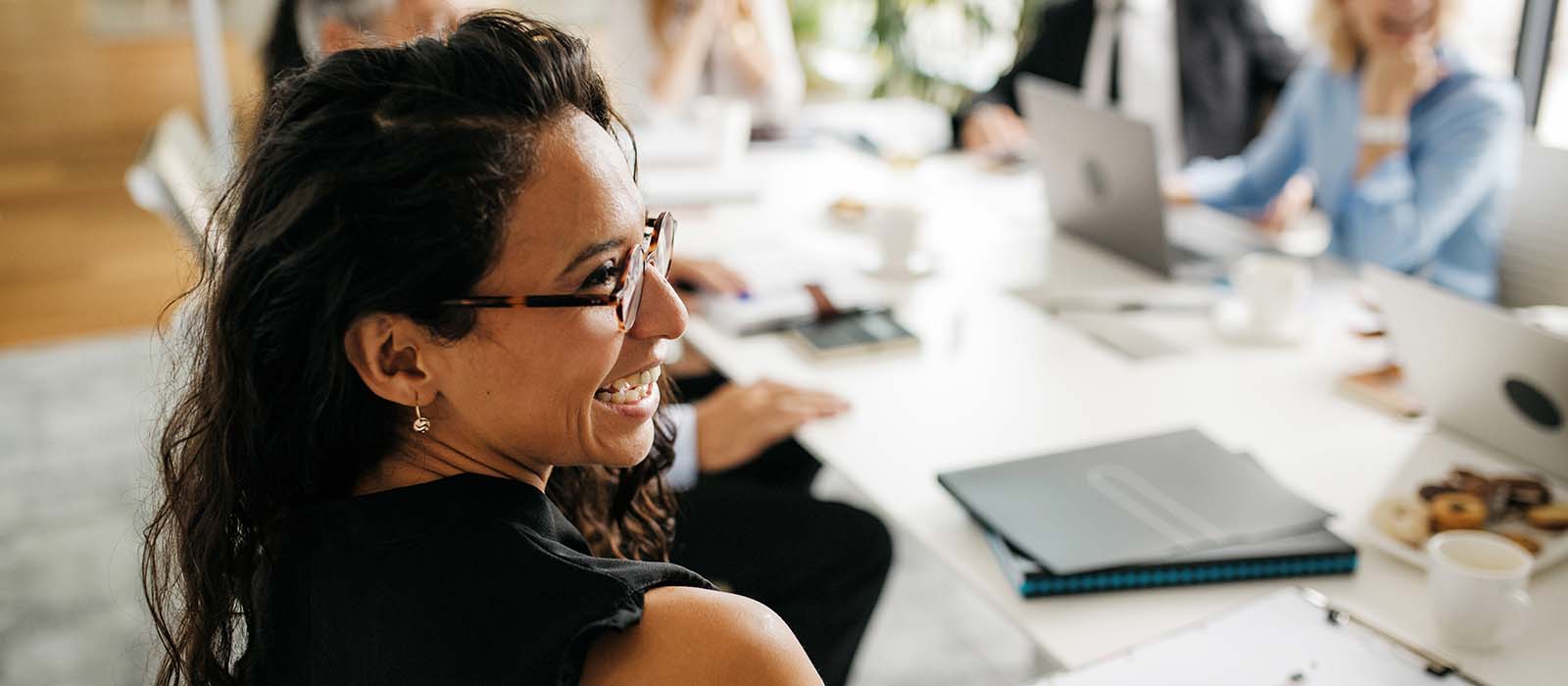 At a Glance
Graduates of our Associates in Business Management program can immediately begin an entry-level career in business, apply the skills learned in the program to start their own business, or transfer to a 4-year institution to pursue a Business Management or Administration degree.
Program Length:
Two years, or four 15-credit terms
Helpful Resources
About the Program
Kick-start your career in business management! Today's managers are key personnel in organizational planning and improvement. Get the education you need to effectively lead and succeed in any business setting.
Students in our Associates in Business Management program develop skills in general business, human resources, marketing, management and information technology. This degree can be completed entirely online and several of the courses are offered in condensed formats.
Certify Your Skills
Many courses in this program also include the ability to earn industry certifications, demonstrating you have a thorough knowledge of that technology, including:
MOS Word Associate Certification
MOS PowerPoint Associate Certification
MOS Excel Associate Certification
MOS Access Expert Certification
MOS Outlook Associate Certification
Intuit QuickBooks® Online Certified User Certification
Why Carroll for your Business Management degree:
Offers practical & relevant courses at an affordable cost
Taught by dedicated faculty who are experts in their fields
Certification preparation integrated into the curriculum
Flexible course formats: online, on-campus, synchronous & condensed
You can earn this degree 100% online
Be job-ready upon graduation
Advisory Boards
Our curriculum is designed and continuously reviewed by an advisory board of industry experts and business leaders, ensuring the program meets all current skill and knowledge requirements. You can visit our Advisory Boards page to see the list of Business and Accounting Advisory Board members, as well as advisory board members for our other programs.
Curriculum
Loading...
Transfers & Careers
Discover Your Passion
Find out what your interests are and how they relate to the world of work.
Transfer
Carroll has transfer agreements with virtually every public college and university in Maryland, as well as many other schools throughout the state and across the country.
Learn more about transferring your courses to a different institution or explore Transfer Agreements by Area of Study.
Career
With an AAS degree in Business Management from Carroll, you can apply your acquired skills to a variety of professional areas including:
Marketing
Management
Human Resources
Sales
Public Relations
According to a 2020 report from the U.S. Bureau of Labor Statistics, the number of job openings in business management fields is projected to have higher than average growth through 2029.
Business Career Strategies while at Carroll:
Taking courses in a secondary specialty such as Marketing or Information Systems will increase job opportunities.
Learn to communicate effectively with a wide variety of people and to work well on a team.
Learn to solve problems creatively and build strong conflict resolution skills.
Learn about opportunities and scholarships by becoming a student member of a professional association relevant to your area of business:
American Marketing Association
Association of Financial Professionals
Society for Human Resource Management
Faculty
Carroll's faculty are scholars, researchers and distinguished leaders, selected based on their industry experience, academic excellence and passion for teaching. They possess a wealth of skills and knowledge to share with you throughout your pursuit of an Associates in Business Management degree.