Early Childhood Education, Early Childhood Special Education, A.A.T.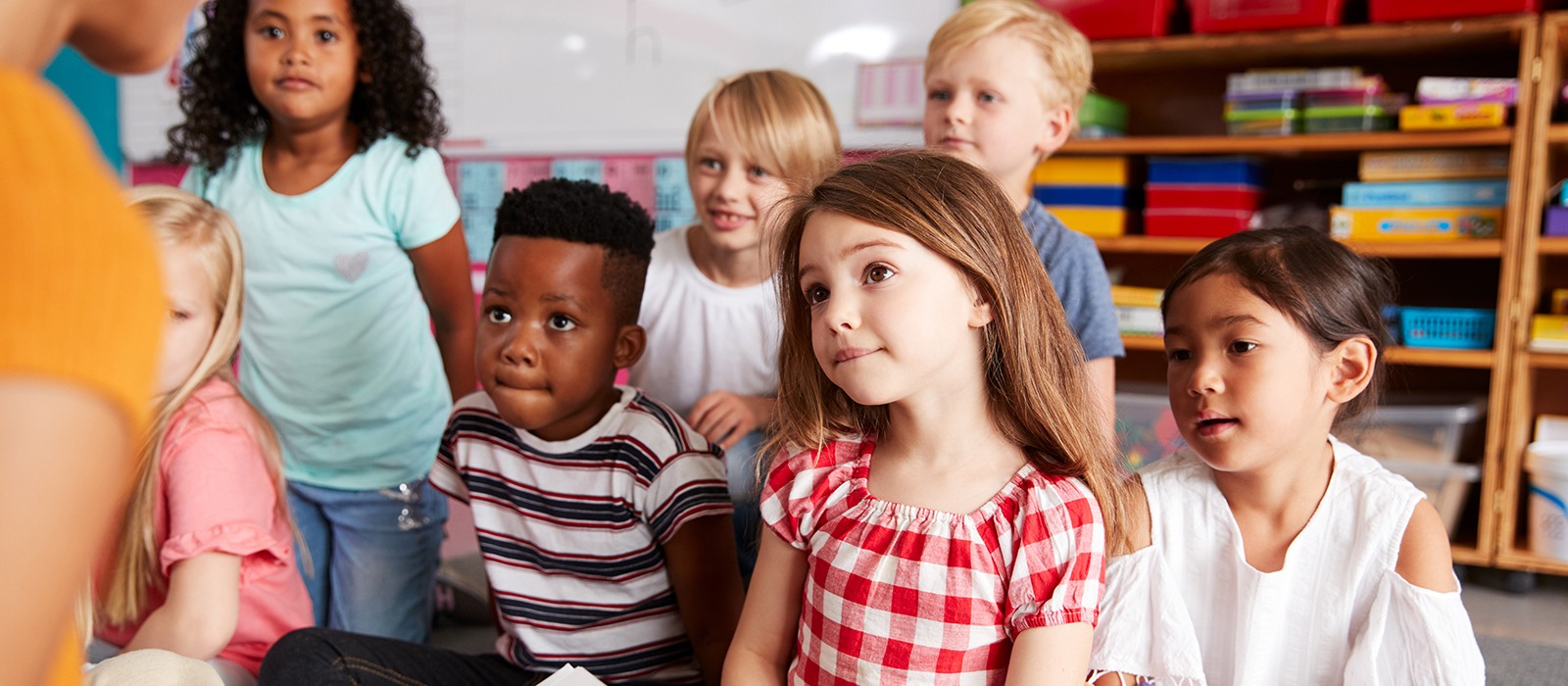 At a Glance
Our A.A.T. in Early Childhood Education/Early Childhood Special Education degree program offers small class sizes, field placements and ongoing advisory support to prepare you for successful transition to a 4-year degree program to complete your teaching degree.
Program Length:
Two years
Helpful Resources
About the Program
Carroll's A.A.T. in Early Childhood Education/Early Childhood Special Education degree program offers 75 hours of field placement and curricular service learning, allowing students to not only acquire experience in an actual classroom environment but to also network with our community partners, potentially leading to job placement opportunities.
Our non-lecture, learn-by-doing ("living classroom") model, featuring beautiful classrooms with interactive furniture to allow collaboration with the on-campus Littles Learners Child Development Center, prepares Early Child Education (ECE) students for a transfer degree in Early Childhood Education and/or Early Childhood Special Education.
Why Carroll for Your Early Childhood Education AAT Degree:
Receive practical, comprehensive instruction working with children from birth through 3rd grade.
We coordinate placement of ECE students in classrooms working with children and professionals.
Our AAT ECE program provides a seamless transfer into a 4-year Maryland teaching program.
Our faculty, who have worked as early childhood teachers, administrators and special educators, offer expert, real-world guidance as education advisors.
Earn Your Degree at No Cost!
Grants provided by the Child Care Career and Professional Development Fund are available for qualified students who possess one year of relevant experience, work in a licensed child care program at least 10 hours per week, and are MSDE Child Care Credentialed at Level 2 or higher. Other assistance may be available.
For more information, contact the grant coordinator at CCCPDF@carrollcc.edu.
HyFlex Learning Options
Starting Fall 2023, Introduction to Early Childhood Education (ECE 100) will be offered in a HyFlex Learning format. This means that, from day to day, students can choose to take the course online, hybrid or face-to-face! HyFlex is for students who really need flexibility in their course delivery, and may want to switch from one format to another on any given day because of work, family or other commitments.
Advisory Boards
Our curriculum is designed and continuously reviewed by an advisory board of industry experts and business leaders, ensuring the program meets all current skill and knowledge requirements. You can visit our Advisory Boards page to see the list of Early Childhood Education Advisory Board members, as well as advisory board members for our other programs.
Curriculum
Loading...
Transfers & Careers
Discover Your Passion
Find out what your interests are and how they relate to the world of work.
Carroll has transfer agreements with virtually every public college and university in Maryland, as well as many other schools throughout the state and across the country.
Learn more about transferring your courses to a different institution or explore Transfer Agreements by Area of Study.
Career
Graduates of an Early Childhood Education/Early Childhood Special Education baccalaureate degree program can expect to find employment in a childcare center or as an independent childcare provider and other early childhood educator roles.
Faculty
Carroll's faculty are scholars, researchers and distinguished leaders, selected based on their industry experience, academic excellence and passion for teaching. They possess a wealth of skills and knowledge to share with you throughout your pursuit of an Early Childhood Education degree.