Law Enforcement A.A.S.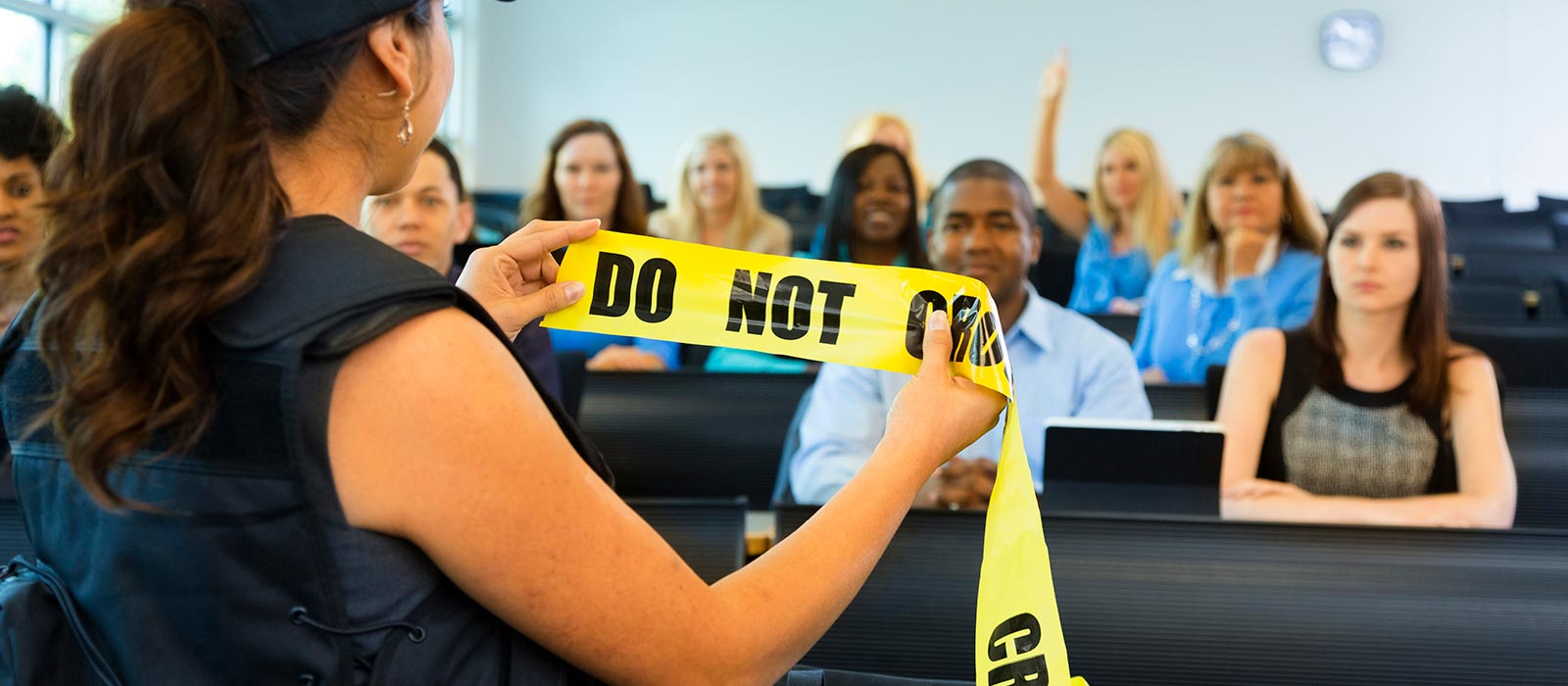 At a Glance
The Associate degree in Law Enforcement program at Carroll provides students with the introductory knowledge and skills needed for a rewarding career in a law enforcement role.
Program Length:
Two years, or four 15-credit terms
Helpful Resources
About the Program
Are you already a police officer who wants to move upward in your profession? You can advance your career in law enforcement by completing of our Associate degree in Law Enforcement program.*
Current or former officers who have completed an approved state-certified police academy are qualified to receive up to 45 articulated credits at Carroll as approved by the Program Director.
Why Carroll for your AAS in Law Enforcement:
Receive college credit for related work experience.
Learn from faculty experts in the law enforcement field.
Courses include engaging lecture and police scenarios.
Advisory Board
Our curriculum is designed and continuously reviewed by an advisory board of industry experts and business leaders, ensuring the program meets all current skill and knowledge requirements. You can visit our Advisory Boards page to see the list of Law Enforcement Advisory Board members, as well as advisory board members for our other programs.
*Certificate also available.
Curriculum
Loading...
Transfers & Careers
Discover Your Passion
Find out what your interests are and how they relate to the world of work.
Career
Earning a 2-year Law Enforcement degree at Carroll can improve an officer's chances of being promoted. Most police departments require an Associate's degree to qualify for these supervisory roles:
Corporal
Sergeant
First Sergeant
With a higher rank comes a pay increase, making an average of $3,000 more.
Having a degree will also assist a person retiring from the police force to more effectively pursue another career, such as teaching.
Transfer
Carroll has transfer agreements with virtually every public college and university in Maryland, as well as many other schools throughout the state and across the country.
Learn more about transferring your courses to a different institution or explore Transfer Agreements by Area of Study.
Faculty
Carroll's faculty are scholars, researchers and distinguished leaders, selected based on their industry experience, academic excellence and passion for teaching. They possess a wealth of skills and knowledge to share with you throughout your pursuit of a Law Enforcement degree.