Management Information Systems Concentration, A.A.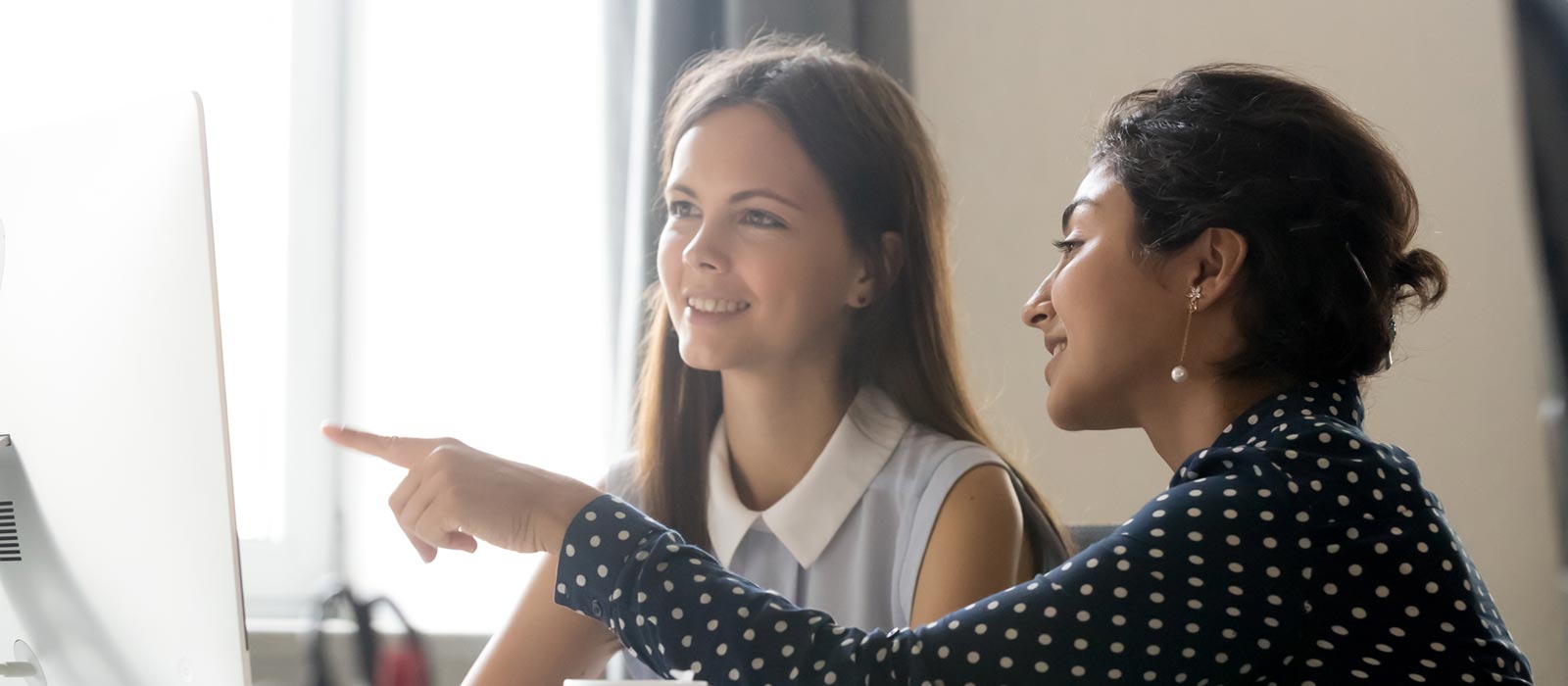 At a Glance
Our Management Information Systems associate degree program prepares students to transfer to a 4-year college or university to continue their studies in business administration, management information systems and related fields.
Program Length:
Two years, or four 15-credit terms
Helpful Resources
About the Program
Learn to solve business challenges using Information Technology by enrolling in Carroll's Management Information Systems associate degree program.
Armed with a baccalaureate degree in Management Information Systems (MIS), the role of a MIS specialist is to oversee information technology (IT) systems, use data to inform and improve the decision-making process, and ensure that personal information is kept secure. The ultimate purpose of the MIS specialist is to increase the value and profitability of the business.
In this program, you will learn to think critically, communicate effectively and be given hands-on experience in using state-of-the-art technology and business applications. This program will also help you develop or improve such skills as creative problem solving, leadership, planning and more.
Why Carroll for your MIS Associate's degree:
Save money without sacrificing quality.
Our faculty are experts in their fields, many of whom have substantial industry experience, bringing the practicalities of business to the classroom.
Gain practical experiences inside & outside the classroom.
Along with on-campus workshops on specific business topics taught by regional experts, you will have the opportunity to take trips to experience business behind the scenes. Past trips include Macy's, Under Armour, M&T Stadium, Camden Yards, Knorr Brake and Fuchs, North America
Get involved with campus Business clubs.
You are encouraged to engage with other students focusing on business, making connections with fellow classmates.
High-achieving students in the program are recognized each semester as Sturm Scholars by Carroll's Business faculty. In addition, Business majors with at least a 3.200 GPA may be eligible for membership in the National Business Honor Society, Alpha Beta Gamma.
Advisory Board
Our curriculum is designed and continuously reviewed by an advisory board of industry experts and business leaders, ensuring the program meets all current skill and knowledge requirements. You can visit our Advisory Boards page to see the list of Business and Accounting Advisory Board members, as well as advisory board members for our other programs.
Curriculum
Loading...
Transfers & Careers
Discover Your Passion
Find out what your interests are and how they relate to the world of work.
Carroll has transfer agreements with virtually every public college and university in Maryland, as well as many other schools throughout the state and across the country.
Learn more about transferring your courses to a different institution or explore Transfer Agreements by Area of Study.
Career
Management Information Systems specialists are in high demand at many large corporations such as:
Insurance companies
Accounting firms
Law practices
Health care providers
And others
According to a recent report from the U.S. Bureau of Labor Statistics, the number of job openings for Information Systems Managers is projected to grow much faster than average through 2029, earning a median annual salary of $146,360.*
*U.S. Department of Labor, Bureau of Labor Statistics. Occupational Outlook Handbook, 2020.
Faculty
Carroll's faculty are scholars, researchers and distinguished leaders, selected based on their industry experience, academic excellence and passion for teaching. They possess a wealth of skills and knowledge to share with you throughout your pursuit of a Management Information Systems associate degree.