National Registry Paramedic, A.A.S.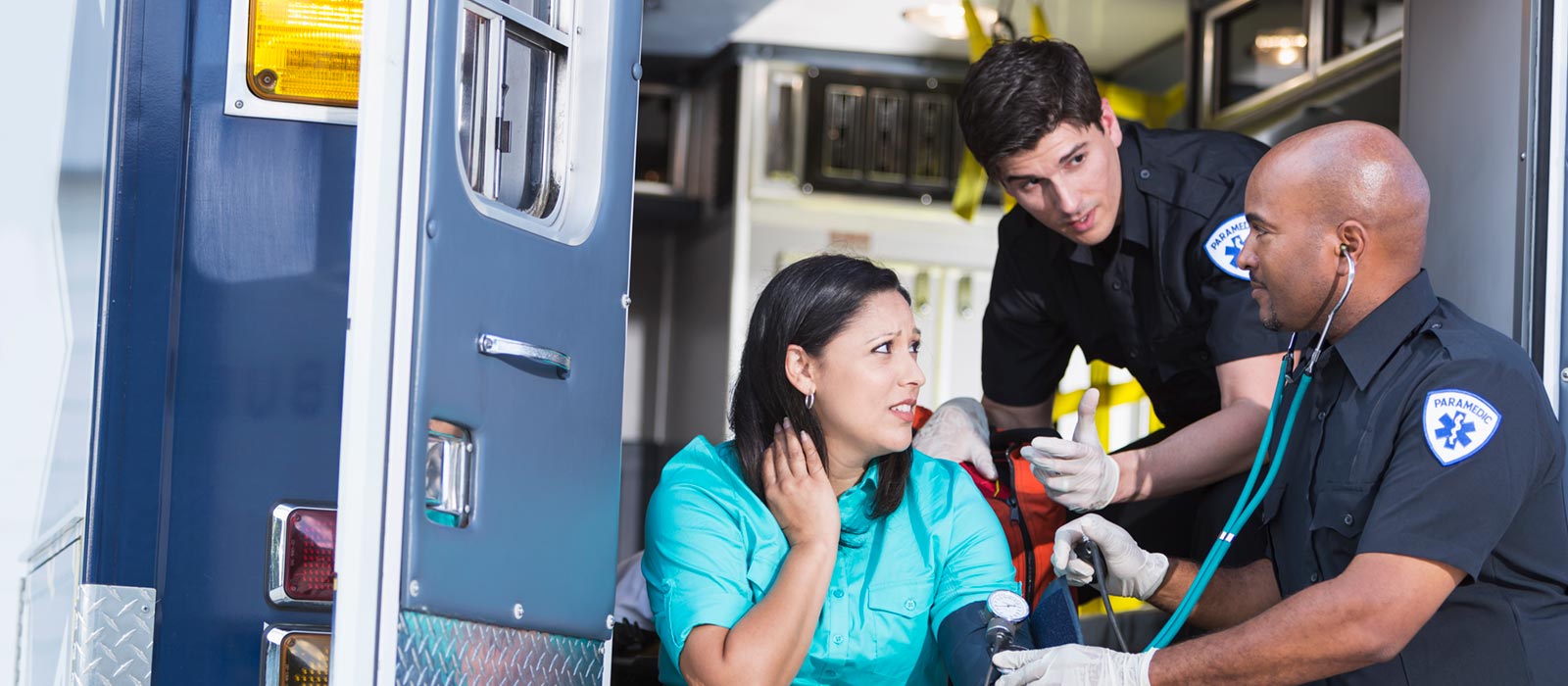 At a Glance
Our A.A.S. in National Registry Paramedic degree program, offered in a hybrid format comprised of classroom, online and skills lab sessions, is designed for individuals unable to attend a traditional EMS paramedic training program.
Program Length:
Two years
Helpful Resources
About the Program
Make a living saving lives! Paramedics respond to emergency calls, performing immediate first aid services and transporting injured or ill patients to medical facilities. People's lives often depend on the quick reaction and capable skills provided by these professionals.
Carroll's A.A.S. in National Registry Paramedic is a selective admissions degree program intended to serve EMS providers in Maryland who meet minimum requirements and maintain an affiliation with a fire station. While enrolled, students can continue working, volunteering, parenting and participating in other aspects of life. They can attend lectures remotely.
Hands-on activities in our state-of-the-art simulation labs occur on a variety of days and times to give students flexible options. Clinical opportunities also accommodate student schedules to the greatest extent possible.
Coursework qualifies students to apply to take the National Registry of Emergency Medical Technicians exam (NREMT), which is currently required for practice in most states, including Maryland. Our graduates have found employment within Carroll and surrounding counties. Many graduates of the program have stated they could not have obtained their paramedic degree in a traditional program and are thankful for the hybrid model.
In 2020 the program retention rate was 80%, success on the NREMT/State written exam was 66.7%, and the rate of positive placement was 75%.
A National Registry Paramedic Certificate Program is also available.
The National Registry Paramedic program is accredited by the Commission on Accreditation of Allied Health Education Programs (www.caahep.org) upon the recommendation of the Committee on Accreditation of Educational Programs for the Emergency Medical Services Professions (CoAEMSP).
Commission on Accreditation of Allied Health Education Programs
727-210-2350
www.caahep.org
To contact CoAEMSP:
214-703-8445
www.coaemsp.org
Advisory Board
Our curriculum is designed and continuously reviewed by an advisory board of industry experts and business leaders, ensuring the program meets all current skill and knowledge requirements. You can visit our Advisory Boards page to see the list of Paramedic Advisory Board members, as well as advisory board members for our other programs.
Curriculum
Loading...
Transfers & Careers
Discover Your Passion
Find out what your interests are and how they relate to the world of work.
Career
Depending on the locale's system and its coverage area, career opportunities may exist in such as areas:
Wilderness EMS
Special operations
Special events
Hazardous materials
Industrial safety
Quality management
Law enforcement
Hospital emergency departments
Private ambulance companies
Transfer
Carroll has transfer agreements with virtually every public college and university in Maryland, as well as many other schools throughout the state and across the country.
Learn more about transferring your courses to a different institution or explore Transfer Agreements by Area of Study.
The Paramedic hybrid program offered at Carroll Community College is one that was a lifesaver for me. While campus time is still required for mandatory clinicals, testing, etc., classes are able to be attended (remotely) through web conferencing. The lab also has up-to-date simulators to train on.
Faculty
Carroll's faculty are scholars, researchers and distinguished leaders, selected based on their industry experience, academic excellence and passion for teaching. They possess a wealth of skills and knowledge to share with you throughout your pursuit of a National Registry Paramedic degree.