Graduation Guidelines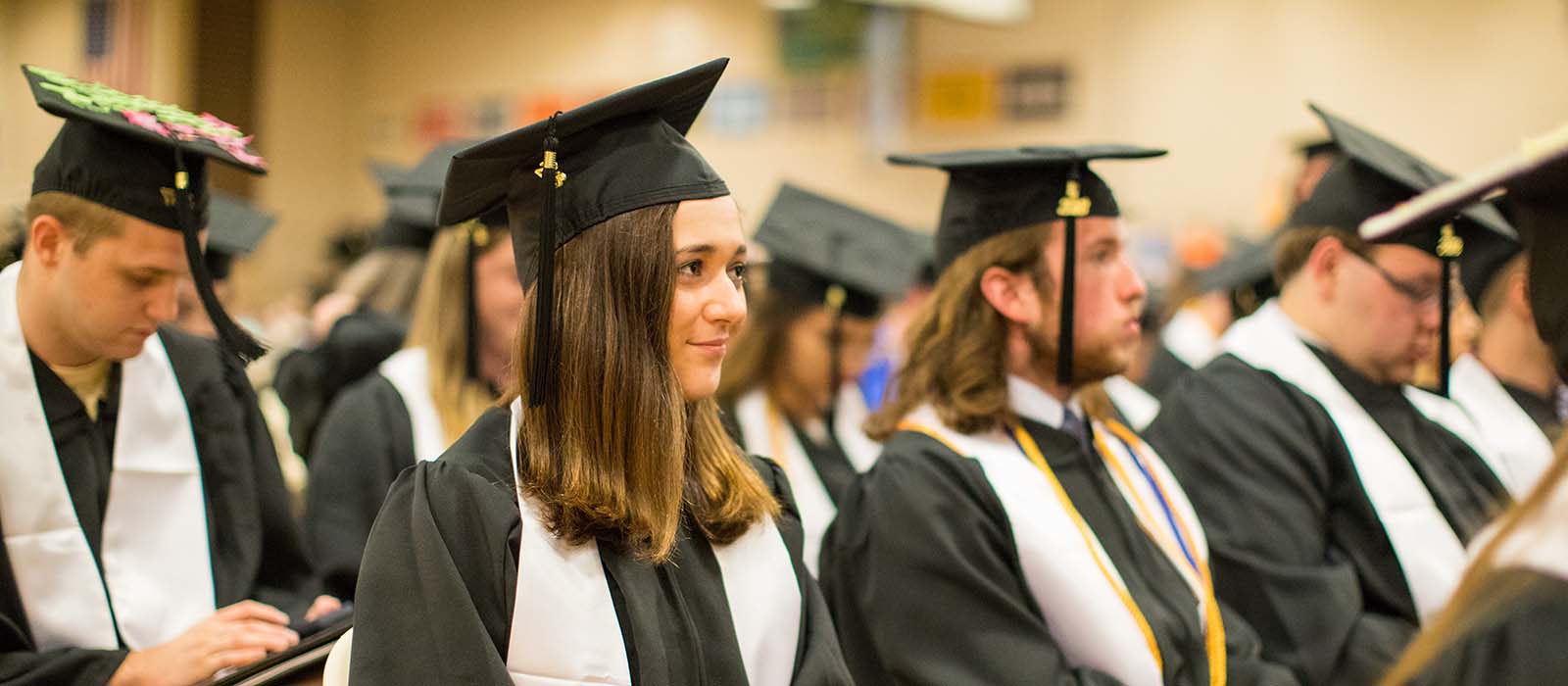 Carroll's president presides over an annual commencement ceremony each May. Students graduating in August, December and May may participate, and their family and friends are welcome to attend.
Guidelines for Graduating from Carroll
Upon registering for the final Carroll term, students must meet with an advisor to complete a graduation audit and apply for graduation. Students must apply to graduate, via the Lynx Student Portal, whether or not they participate in the graduation ceremony. Students should periodically check in with Advising, and apply early to ensure that the appropriate courses are completed to meet graduation and transfer goals.
Graduation Application Deadlines
March 1 – graduating in May and participating in May commencement graduation ceremony
May 15 – graduating in May and not participating in the May commencement graduation ceremony
Aug. 7 – graduating in August
Dec. 11 – graduating in December
Student Checklist
Apply for graduation via Lynx Student Portal.
Meet with an advisor for unofficial graduation audit.
Check email for graduation application confirmation.
For commencement attendees, check email in March and April for commencement information.
Pay bills/fines.
Send transcripts to your transfer college or employer. Please request your transcript prior to exam week so that it can be immediately processed (upon posting of grades or degree, as your recipient requires).
Students who qualify for the Associate of Arts, Associate of Fine Arts, Associate of Sciences, Associate of Applied Sciences, Associate of Science in Engineering, or Associate of Arts in Teaching degrees and have a cumulative grade point average equivalent to 3.500 or higher are recognized at the commencement ceremony as graduating with honors during the ceremony. These honor students wear a gold cord to signify their achievement.
Alpha Beta Gamma (Business), Alpha Delta Nu (Nursing), Delta Alpha Pi (students with disabilities), Phi Theta Kappa (two-year college honors), Tri-Alpha (first-generation students), Pappalardo Scholars, and Leadership Challenge students wear special regalia during the commencement ceremony. These students need to obtain honor garb from the honor society advisor.
When diplomas are issued, official formal honors are noted on the diploma as follows:
3.500 to 3.749 graduate Cum Laude (with honors)
3.750 to 3.899 graduate Magna Cum Laude (with high honors)
3.900 to 4.000 graduate Summa Cum Laude (with highest honors)
Students who transfer prior to completing the Associate degree may transfer appropriate credits back to Carroll to complete their Carroll degree. Students in this situation must have taken at least 15 Carroll credits.
If interested in completing your Carroll Associate degree by reverse transfer, please send an official transcript to the Records Office and contact the Advising and Transfer Center at 410-386-8435 or advise@carrollcc.edu for information about reverse transfer and to complete a graduation application.
Contact the Records Office
Office: 410-386-8440 | Fax: 410-386-8446

Carroll Community College, Records Office
1601 Washington Road, Ste. A112
Westminster, MD 21157