Biology, A.S.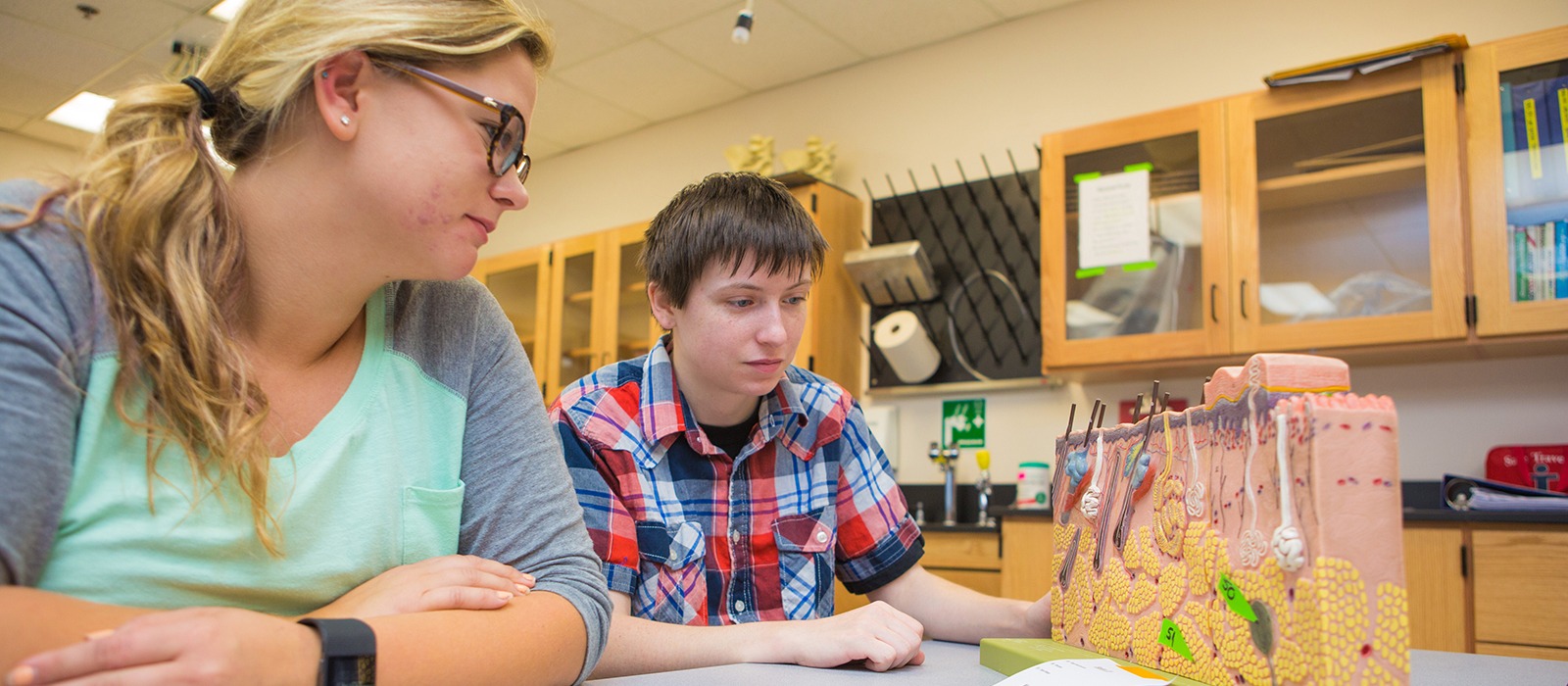 At a Glance
The Associate degree in Biology program at Carroll Community College is intentionally designed to align with the first two years of a Biology baccalaureate program at most Maryland colleges and universities.
Program Length:
Two years, or four 15-credit terms
Helpful Resources
About the Program
Biology is one of the most diverse launching points for a rewarding career that can take you all over the world, beneath the oceans, into the smallest cells, even into space.
Whether your interests are indigenous people and innovative medicines from the rainforest, teasing out the hidden messages in our genes, or studying potential life on other planets, an Associate degree in Biology from Carroll can provide the educational foundation you need.
Why study Biology at Carroll?
Save money without sacrificing quality
Our Associate of Science (AS) degree in Biology prepares you for transfer to a 4-year institution with full junior status, but at considerable savings. Our faculty are experts in their fields, with decades of experience in innovative teaching and research covering many diverse areas of Biology.
Engaging experiences in and out of the classroom
Carroll's small classes allow for caring, individualized attention and the opportunity to make connections. Students can immerse themselves in active, hands-on classroom experiences, a myriad of field trips and Biology-focused campus clubs and events.
Authentic research experiences
Carroll's Biology courses feature both lab and field research experiences. Students may also participate in research opportunities through internships at local industries and laboratories. In addition, Carroll's STEM Scholars Honors Program offers scholarships, career training and an intense research experience.
Biology Showcase
Take a closer look at some Biology program highlights and student achievements.
STEM Scholars
Carroll's STEM Scholars honors program is designed for motivated high school and college students who want to pursue opportunities in Science, Technology, Engineering or Mathematics and transfer to a 4-year institution after completion of their Associate degree at Carroll Community College. Apply to become a STEM Scholar.
Advisory Board
Our curriculum is designed and continuously reviewed by an advisory board of industry experts and business leaders, ensuring the program meets all current skill and knowledge requirements. You can visit our Advisory Boards page to see the list of Biology Advisory Board members, as well as advisory board members for our other programs.
Curriculum
Loading...
Transfers & Careers
Discover Your Passion
Find out what your interests are and how they relate to the world of work.
Transfer
Carroll has transfer agreements with virtually every public college and university in Maryland, as well as many other schools throughout the state and across the country.
Learn more about transferring your courses to a different institution or explore Transfer Agreements by Area of Study.
Career
Biology is a broad and diverse field with many different employment areas and opportunities. Biology-related careers include:
Agricultural and Food Scientists
Environmental and Conservation Scientists
Veterinary and Animal Researchers
Biotechnicians
Marine Biologists
Forensic Scientists
Zoologist/Wildlife Biologists
According to the Maryland Department of Commerce, Maryland represents one of the largest biology clusters in the U.S., with more than 500 biotech firms, 2000 life science companies, the National Institutes of Health, the U.S. Food and Drug Administration, Johns Hopkins University and the University of Maryland.
Faculty
Carroll's faculty are scholars, researchers and distinguished leaders, selected based on their industry experience, academic excellence and passion for teaching. They possess a wealth of skills and knowledge to share with you throughout your pursuit of a Biology degree.
News