Business Administration, A.A.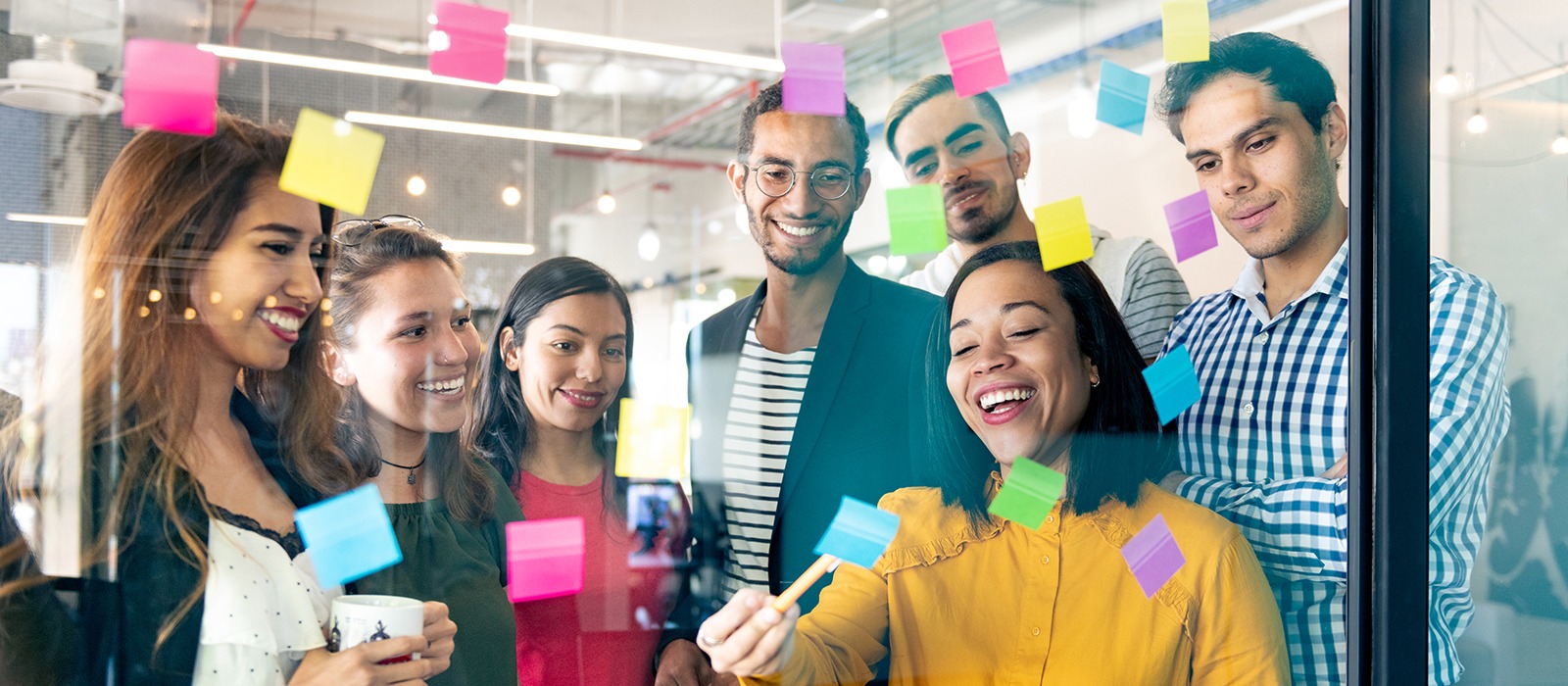 At a Glance
Students earning an A.A. in Business Administration are prepared to transfer to a 4-year university as Business majors by learning the basics of marketing, management, accounting, finance, human resources and management information systems.
Program Length
Two years, or four 15-credit terms
Helpful Resources
About the Program
Carroll's A.A. in Business Administration program offers a sequence of courses designed to provide the fundamentals of business administration, then builds upon those basics with a focus on accounting, marketing, management, law, entrepreneurship and economics.
You will also learn to think critically, communicate effectively and be given hands-on experience in using state-of-the-art technology and business applications. You can then pursue a concentration in Accounting, International Business or Management Information Systems. Coursework in these concentrations allows students to explore areas they are more interested in, and which lead to more specific Business degrees when transferring to a 4-year institution.
Should you study Business?
The courses in the A.A. in Business Administration program support further education toward a Bachelor's degree or immediate employment in any type of business setting locally or globally. If you like to work directly with others to plan, coordinate and take direct action to promote the mission of an organization and keep it running smoothly, this program is for you.
Students will also develop networking relationships with the local Carroll County Chamber of Commerce and businesses in the Carroll County area, business owners who are part of the Business and Accounting Advisory Board, and contacts made on trips to visit area/national/global businesses during the school year. This helps students create meaningful relationships that can lead to employment.
Our Business Management AAS degree program provides students who are more interested in entering the workplace right away with a basic understanding of business and the practical skills needed for entry-level positions in office management.
Why choose Carroll for your Business Administration degree?
Save money without sacrificing quality – Our faculty are experts in their fields, many of whom have substantial industry experience, bringing the practicalities of business to the classroom.
Gain real-world experiences inside and outside the classroom – Along with on-campus workshops on specific business topics taught by regional experts, you will have the opportunity to take trips to experience business behind the scenes. Past trips have included Macy's, Under Armour, M&T Stadium, Camden Yards, Knorr Brake and Fuchs, North America.
Get involved with campus Business clubs – You are encouraged to engage with other students focusing on business, such as the Finance Club, making connections with fellow classmates.
High achieving students in the program are recognized each semester as Sturm Scholars by Carroll's Business faculty. Business majors with a 3.200 GPA may be eligible for membership in Alpha Beta Gamma, a national business honor society.
Advisory Boards
Our curriculum is designed and continuously reviewed by an advisory board of industry experts and business leaders, ensuring the program meets all current skill and knowledge requirements. You can visit our Advisory Boards page to see the list of Business and Accounting Advisory Board members, as well as advisory board members for our other programs.
Curriculum
Loading...
Transfers & Careers
Discover Your Passion
Find out what your interests are and how they relate to the world of work.
Transfer
Carroll has transfer agreements with virtually every public college and university in Maryland, as well as many other schools throughout the state and across the country.
Learn more about transferring your courses to a different institution or explore Transfer Agreements by Area of Study.
Career
Armed with an A.A. in Business Administration from Carroll, you can do many things, from starting your own small business to working in a local business in an entry-level position.
Private, public and non-profit organizations all have need for some type of business administration work. Acquired skills can be applied to a variety of areas including:
Marketing
Accounting
Management
Human Resources
Logistics
Sales
Public Relations
According to the U.S. Bureau of Labor Statistics, the number of job openings in most business-related fields is projected to grow through 2030.
Business Career Strategies while at Carroll:
Taking courses in a secondary specialty such as Marketing or Information Systems will increase job opportunities.
Learn to communicate effectively with a wide variety of people and to work well on a team.
Learn to solve problems creatively and build strong conflict resolution skills.
Learn about opportunities and scholarships by becoming a student member of a professional association relevant to your area of business:
I always had an interest in studying business administration, but I didn't know which focus I wanted to pursue. Studying business at Carroll allowed me to take different courses that all worked towards my degree, while also helping me decide which major I wanted to pursue when I transferred.
Faculty
Carroll's faculty are scholars, researchers and distinguished leaders, selected based on their industry experience, academic excellence and passion for teaching. They possess a wealth of skills and knowledge to share with you throughout your pursuit of a A.A. in Business Administration.
News