Elementary Education, Elementary Special Education A.A.T.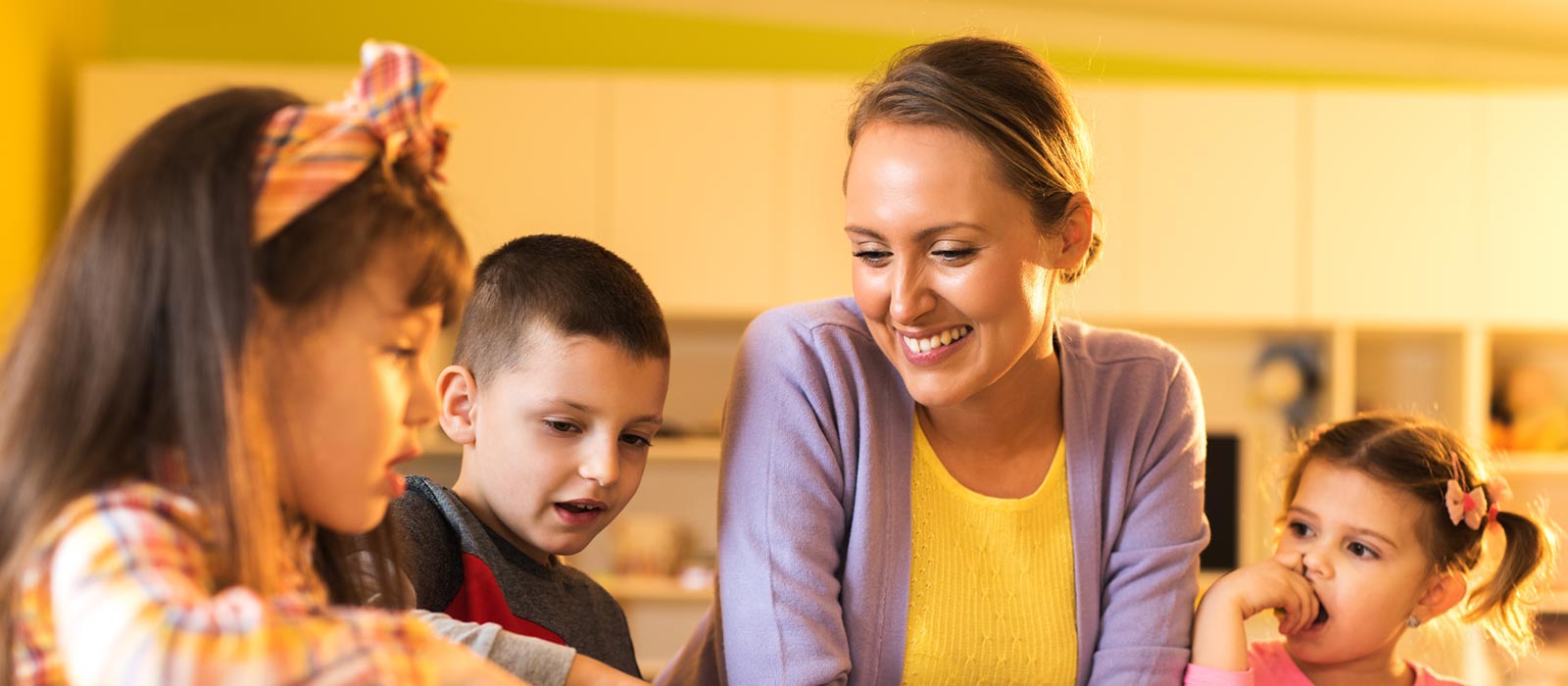 At a Glance
Our A.A.T. in Elementary Education/Special Education degree program at Carroll Community College offers small class sizes, field placements and ongoing advisory support to prepare you for successful transition to a 4-year degree program to complete your teaching degree.
Program Length:
Two years
Helpful Resources
About the Program
Pursuing an A.A.T. in Elementary Education/Elementary Special Education at Carroll will effectively set you on the path to a stable and rewarding teaching career.
Elementary school teachers work with students from 1st through 6th grade, among the most crucial years for the mental development of young children. These educators lay the groundwork for their students' critical thinking, problem-solving and social interaction skills, which in turn impacts students' ability to perform and succeed in life.
Studying to be an elementary education teacher is exciting, learning to impart fundamental knowledge in a broad range of academic subjects, including reading, writing, math, science, and social studies.
Why Carroll for Your Elementary Education AAT Degree:
Designed for seamless transfer into a 4-year Maryland teaching program.
Intern in elementary classrooms in your first Education course and continue in two more courses, giving you three distinct opportunities to explore the teaching profession in the real world.
Our faculty, who have worked as elementary teachers, administrators and special educators, offer expert one-on-one guidance as education advisors.
Interact with the Student Education Association, an organization for students interested in the field of education.
Earn Your Degree at No Cost!
Grants provided by the Child Care Career and Professional Development Fund are available for qualified students who possess one year of relevant experience, work in a licensed child care program at least 10 hours per week, and are MSDE Child Care Credentialed at Level 2 or higher. Other assistance may be available.
For more information, contact the grant coordinator at CCCPDF@carrollcc.edu
Advisory Boards
Our curriculum is designed and continuously reviewed by an advisory board of industry experts and business leaders, ensuring the program meets all current skill and knowledge requirements. You can visit our Advisory Boards page to see the list of Early Childhood Education Advisory Board members, as well as advisory board members for our other programs.
Curriculum
Loading...
Transfers & Careers
Discover Your Passion
Find out what your interests are and how they relate to the world of work.
Transfer
Carroll's Associate of Arts in Teaching/Elementary Education or Elementary Special Education program provides the opportunity for transfer to an Elementary Education and/or Elementary Special Education program at Maryland state and private colleges. This program also articulates to Stevenson University's Middle School Education baccalaureate degree.
Learn more about transferring your courses to a different institution or explore Transfer Agreements by Area of Study.
Career
Graduates of an Elementary Education/Elementary Special Education baccalaureate degree program can expect to find employment teaching 1st through 6th-grade students in an elementary school.
Faculty
Carroll's faculty are scholars, researchers and distinguished leaders, selected based on their industry experience, academic excellence and passion for teaching. They possess a wealth of skills and knowledge to share with you throughout your pursuit of an Elementary Education degree.