Secondary Education—Chemistry, A.A.T.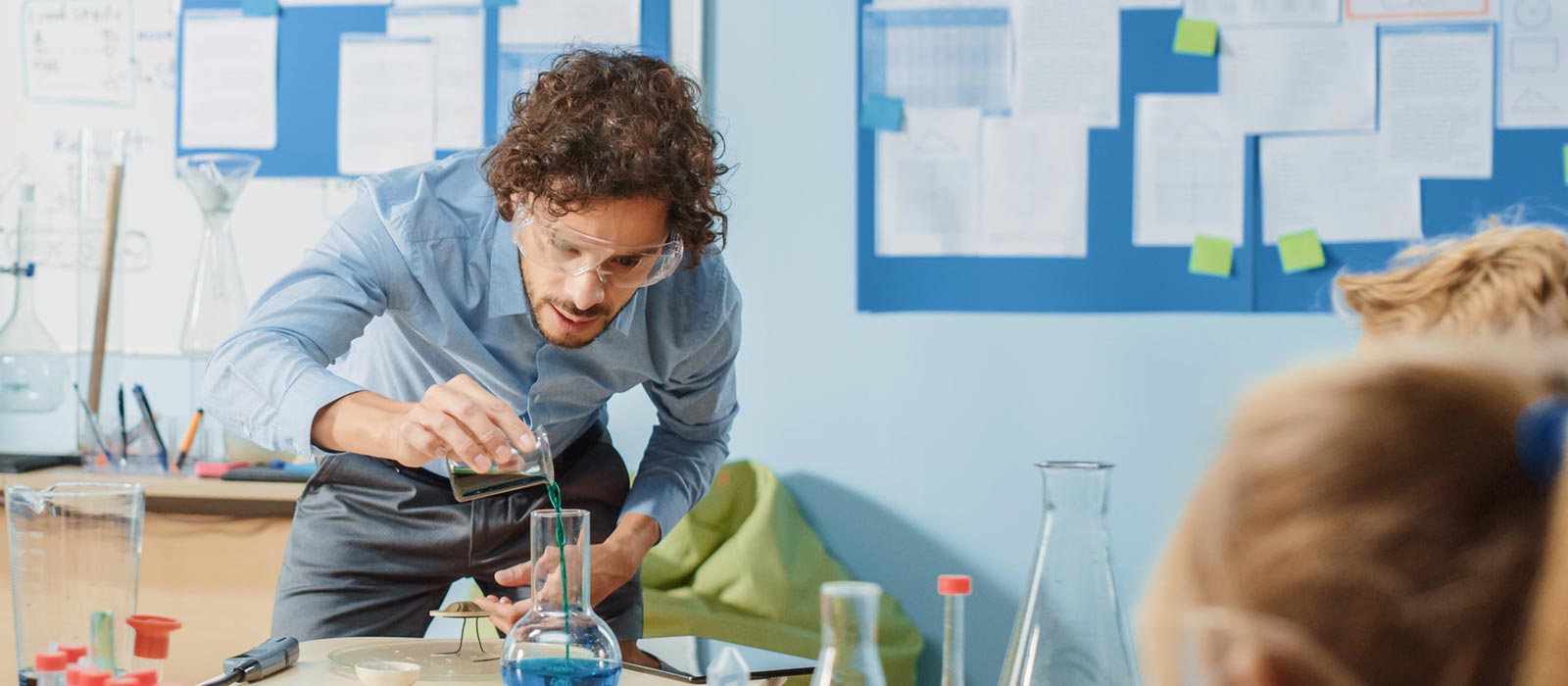 At a Glance
Carroll's Secondary Education degree in Chemistry program provides students with the opportunity for a seamless transfer to Chemistry Secondary Education programs at Maryland 4-year state and private colleges.
Program Length:
Two years
Helpful Resources
About the Program
Get a first-rate education teaching Secondary Chemistry!
Students in Carroll's Secondary Education degree in Chemistry program experience challenging content-specific coursework, early field placements and advisement by dedicated faculty. They are assigned both a content-specific advisor and an Education advisor to ensure they meet transfer requirements. Graduates of our program also have done well earning transfer/merit scholarships.
We offer our affordable, high-quality courses on campus, online or a hybrid of both.
Advisory Boards
Our curriculum is designed and continuously reviewed by an advisory board of industry experts and business leaders, ensuring the program meets all current skill and knowledge requirements. You can visit our Advisory Boards page to see the list of Secondary Education Advisory Board members, as well as advisory board members for our other programs.
Curriculum
Loading...
Transfers & Careers
Discover Your Passion
Find out what your interests are and how they relate to the world of work.
Transfer
Students who complete the algebra-based Physics courses, PHYS-101 and PHYS-102, have the opportunity for transfer to the following Maryland colleges and universities: Columbia Union College, Goucher College, Frostburg State University, Hood College and Towson University. Students who take the calculus-based Physics courses, PHYS-111 and PHYS-212, can transfer to any Maryland college and university program that offers Chemistry and Secondary Education programs.
Students may be required to take additional special education or inclusion courses as part of the requirements for a baccalaureate degree and teacher education certification at 4-year institutions.
Learn more about transferring your courses to a different institution or explore Transfer Agreements by Area of Study.
Faculty
Carroll's faculty are scholars, researchers and distinguished leaders, selected based on their industry experience, academic excellence and passion for teaching. They possess a wealth of skills and knowledge to share with you throughout your pursuit of a Secondary Education in Chemistry degree.