Management Development Certificate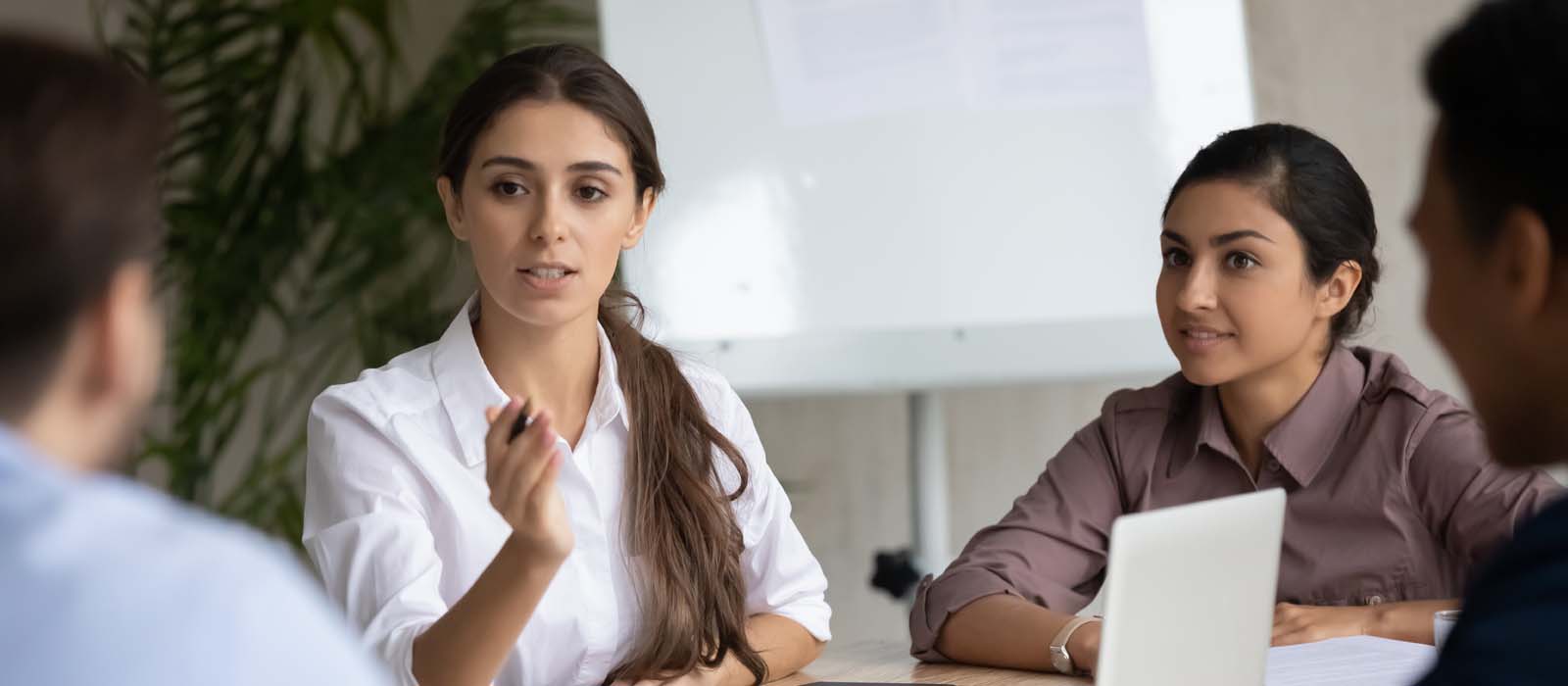 At a Glance
Our Management Development certificate workforce training program will help move your career up the leadership ladder. This series of courses covers such sought-after skills as coaching employees, conflict management, communication and more.
Approx. Number of Hours:
69
Est. Hourly Wage:*
Income varies by company and position. Often higher than the employees you manage.
Min. Occupational Requirements:
Most employers require a minimum 18 years of age and high school diploma or GED®. An associate or bachelor's degree is often preferred.
Helpful Resources
Management Job Overview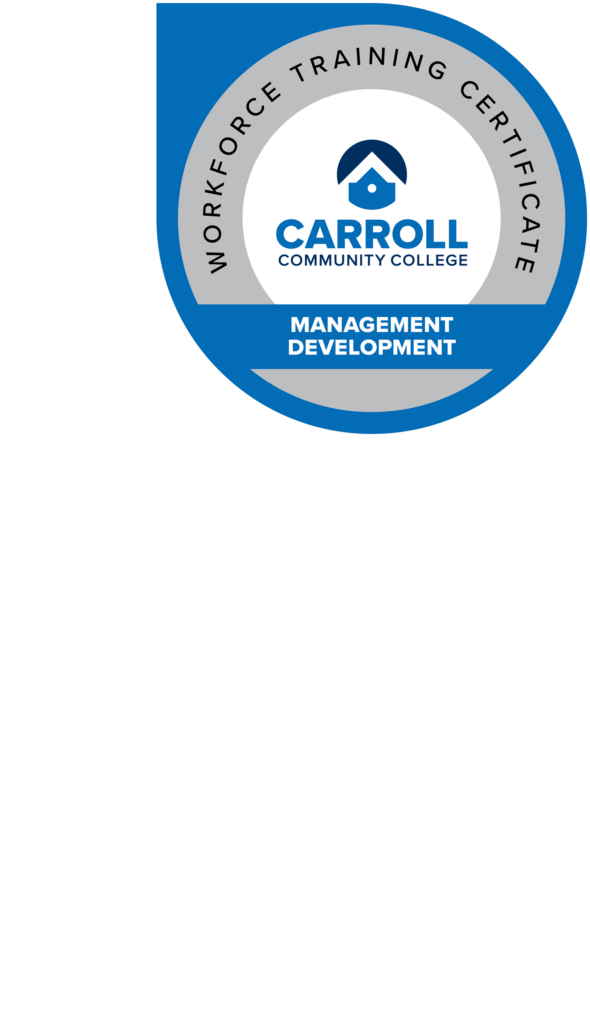 Managers accomplish department objectives by managing and motivating staff, as well as planning and evaluating department activities. They may select, hire and orient employees; communicate job expectations; monitor results; coach employees; and coordinate systems. They are responsible to maintain a safe, secure and legal work environment. Managers may also establish strategic, departmental or team goals and evaluate outcomes. Overall, managers maintain quality service and efficient operations in a business or organization.
Most managers operate under normal business hours, but some may work weekends and evening hours depending on the organization for which they work.
Financial Assistance
There's more than $150,000 in funding available to help pay for short-term job training. Up to 90% of costs may be covered to complete this training program.
Curriculum
View all current course offerings. Not all courses are offered within every term schedule.
Get the core skills you need to ensure success as a manager or front line supervisor. Learn about the role of a manager and contemporary management theories. Topics include team building, relationship building, communications, delegation, professionalism and ethics.
Building a successful team begins with effective interviewing and hiring processes. Learn behavioral interviewing techniques, how to spot red flags in the application process, how to objectively review candidate interviews and ways to effectively orient newly hired employees to your organization.
Learn the factors that affect employee performance: how to document both good and poor performance, how to create SMART goals and how to write employee development plans that motivate. Rater errors, pitfalls to avoid, and tips for conducting a successful appraisal meeting will also be discussed. Essential training for managers and supervisors.
Raise the bar on employee performance! Learn the manager's role as a coach, the four facets of performance coaching, how to diagnose performance issues, elements of coaching conversations, and explore ways to reward and recognize employee progress. Recommended for managers and supervisors.
Learn about the power of Emotional Intelligence (EQ) and its effect on employee engagement, motivation, productivity and retention of top talent in your organization. Explore Emotional Intelligence theories and assess and learn your own EQ style. Identify your areas of strength, as well as opportunities for improvement. Course cost includes assessment.
Learn about the human resource function and legal issues that impact a manager's role. Get an overview of the major employment laws and work with case studies to apply the principles learned. Approved for 6.0 SHRM PDUs and 6.0 HRCI General Credits.
Create a climate of collaboration. Learn about the five conflict management styles, identify your individual style and learn which conflict management styles are most effective in various situations. Explore benefits and outcomes of conflict that is well managed. Course cost includes assessment.
Learn how people from different backgrounds, generations and experiences contribute to the richness and competitive edge of an organization. Explore ways to create an atmosphere of inclusion, understanding and appreciation – fostering an environment of creativity, collaboration and overall team performance.
Managers must be effective communicators at all levels of the organization. Whether communicating to your team members, peers or your own manager, this course will help you hone both your communication and influencing skills, and help you deliver the right message for winning outcomes.
When faced with change, you have one of three choices: lead, follow or get out of the way. Choose to lead! This course will help managers deal with change in the workplace, both personally and as leaders of their teams. Topics include understanding the positive and negative effects of change, learning personal responses to change, leading employees through change, seeing change as an opportunity and communicating during change.
Transform your team into a high performing one! Learn the basics of team dynamics, the stages of team formation and how to utilize individual strengths for the benefit of the whole. Explore your own leadership style and its impact on team performance.
Interested in enrolling?
Contact our Continuing Education Office (Room A115) if you have any questions or concerns.

410-386-8100 | cet@carrollcc.edu


*Wages are based on data from the U.S. Bureau of Labor Statistics and are estimates only.
**Unless noted, cost does not include any required textbooks and related materials, applicable licensing fees, background check fees, testing fees or prerequisite courses.