Service & Volunteer Opportunities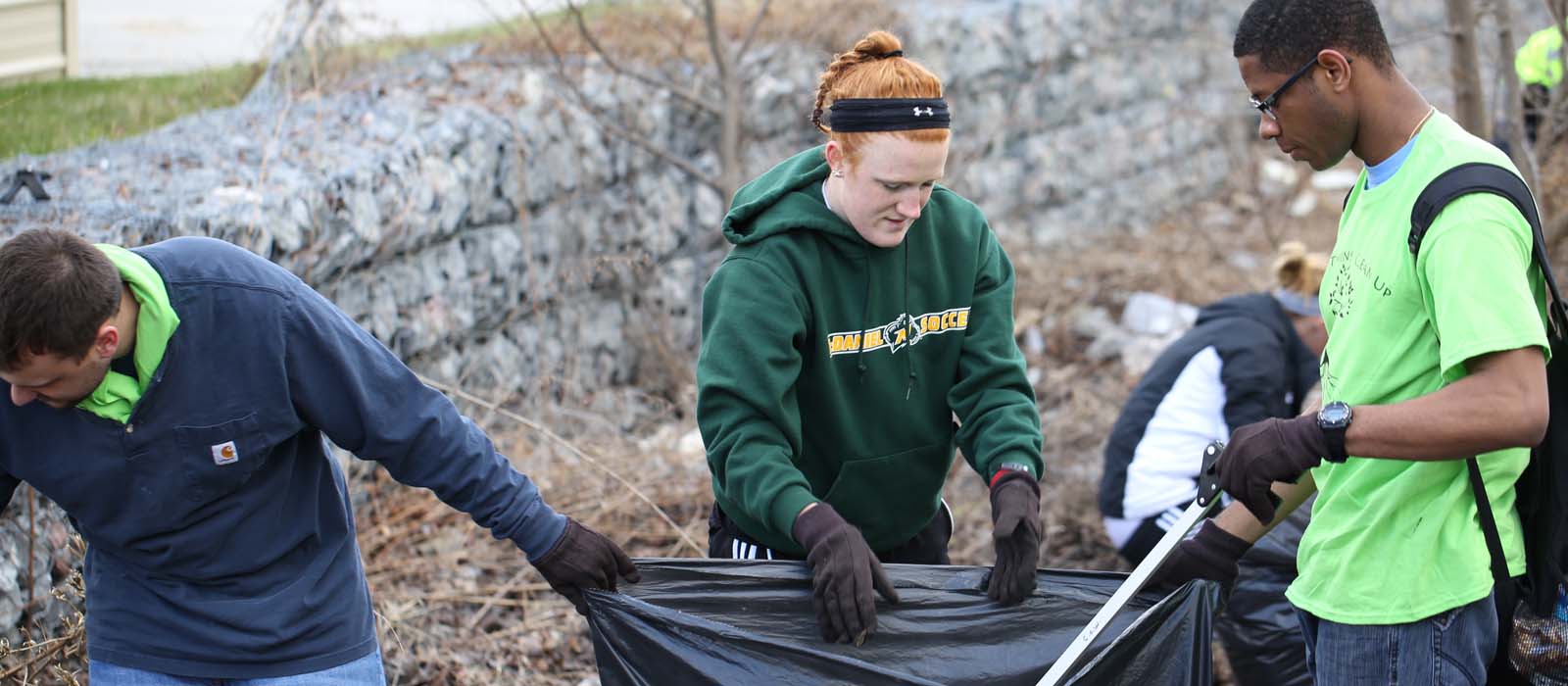 Contribute to Your Community
Service-learning integrates academic and service activities with community partners. It encourages civic engagement and builds meaningful connections with the community, as well as promotes leadership development in its volunteers.
"The best way to find yourself if to lose yourself in the service of others." —Mahatma Ghandi
Learn and develop through active participation in thoughtfully organized service that:
is integrated into and enhances academic and learning activities.
is conducted in and meets the needs of the community.
is coordinated with an institution of higher education and community partner.
includes structured time for student reflection.
helps foster civic responsibility.
Carroll Community College partners with many non-profit, education and government organizations to offer a variety of service opportunities for students throughout the year. Students can get involved by taking a course that offers a service-learning component or by participating in one of the many co-curricular programs sponsored by the Office of Student Engagement.
There are many benefits to volunteering:
Enrich learning by expanding classroom course material into real-life community experiences.
Enhance interpersonal, communication and human relations skills.
Broaden perspectives and understanding of diverse cultures and lifestyles.
Cultivate critical thinking and problem-solving skills.
Increase a sense of self-worth through meaningful contribution to the community.
Foster a sense of social and civic responsibility.
Provide opportunities to explore careers.
Carroll Community College encourages all of its students, faculty and staff to get involved in helping their community. To see a complete listing of our community partners, visit the Service-Learning Canvas site.
Alternative Spring Break
The Office of Student Engagement plans a week-long schedule of events over Spring Break for the Carroll community to volunteer with local organizations. Participants can sign up for as many events as they'd like. Each participant will receive a free t-shirt!
To sign up, contact Amanda DeRose at aderose@carrollcc.edu.
Upcoming Volunteer Events
Volunteer Opportunities
If you have trouble finding a volunteer opportunity that's right for you, contact the Assistant Director of Student Engagement, Amanda DeRose, at aderose@carrollcc.edu to explore additional opportunities.