Café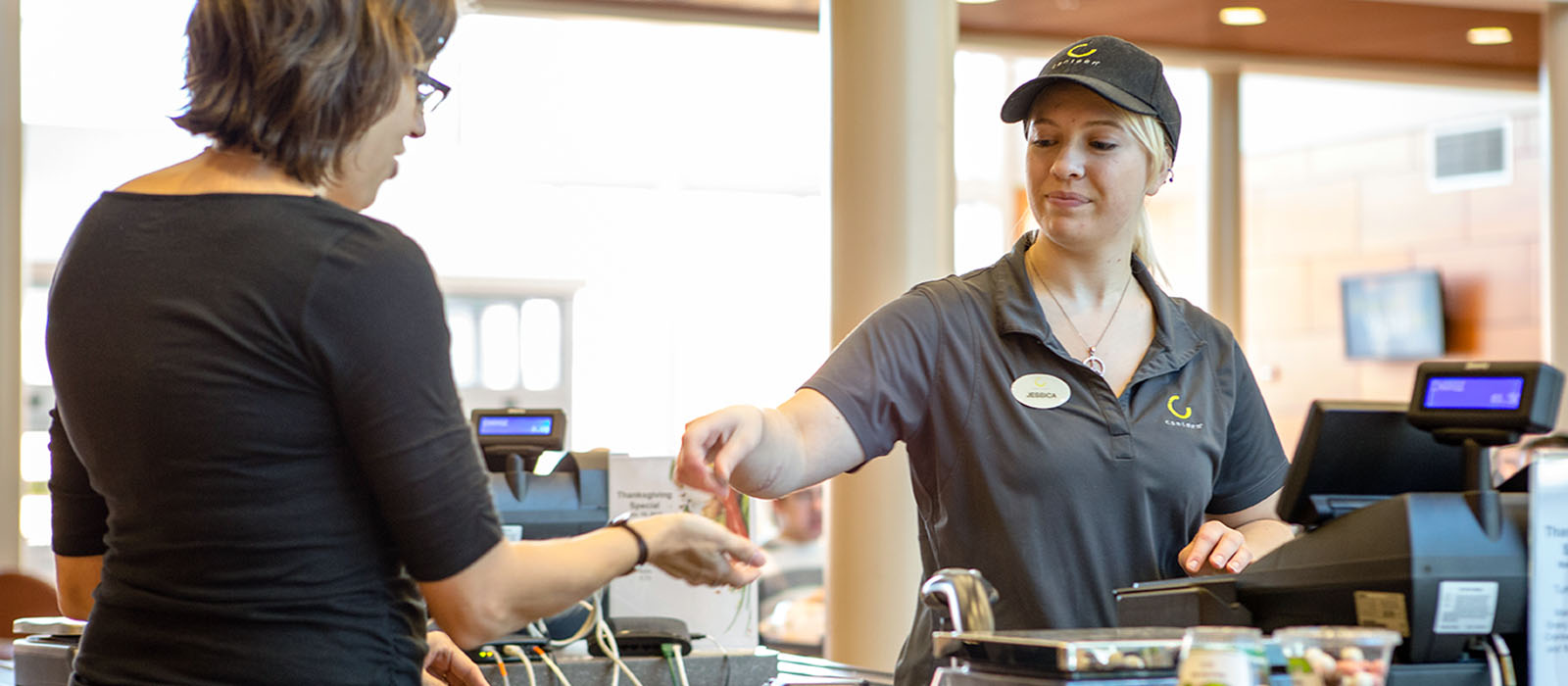 The Canteen Cafe is located on the first floor of K building and is open to students, faculty, staff and the general public. Enjoy any of following menu items or our weekly specials in our comfortably spacious, Wi-Fi accessible, dining area.
Hours
Effective Monday, August 28 – Friday, December 15, the Cafe and Coffee Bar will be operating, as follows for the Fall 2023 term:
Monday-Friday: 8:00am-1:30pm
Saturday & Sunday: Closed
Café and Coffee Bar Menus
Catering Menu
Vending Machines are available throughout campus.
Healthy options such as whole grain snacks, tuna, trail mix, dried fruit, nuts and power bars are in a refrigerated vending machine.
A "fresh meals" refrigerated vending machine is located in the Café vending area.

After 1:00 pm each weekday, the machine is stocked with fresh foods for evening students and employees.
Food choices include sandwiches, salads, wraps, and hummus among other things.
A "healthy options" refrigerated vending machine is located in the N Building.
Beverages and dry snacks vending machines can be found in the A, K, L, M, N, P, and T Buildings.
Microwaves continue to be available near the vending machines in the A, K, N, and T buildings.